COVID-19 SAFETY PROTOCOLS
For all onsite activities – updated May 27, 2021
Our congregation's health and safety are important, and we all have a responsibility in keeping each other safe. Know when to stay home. Follow our safety protocols when at the church.
Know When to Stay Home
If you or a family member are not feeling well, you should stay home to be safe. You should stay home if any of the following are true:
You are waiting on COVID-19 test results.
You have tested POSITIVE for COVID-19.
You have been in DIRECT contact with someone who has a confirmed POSITIVE test for COVID-19
Someone in your household has symptoms consistent with COVID-19.
You have any of the following symptoms of COVID-19.

Fever (>100.4)
Chills
Cough
Shortness of breath
Sore throat
Diffuse body aches (not limited to a localized body area)
New loss of taste or smell
Protocols for In-Person Worship & Activities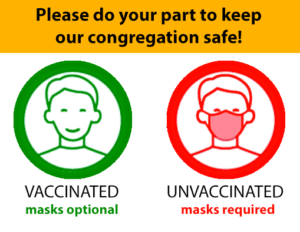 Our Session recently approved changes to our COVID-19 safety protocols. We need everyone's help in following our new rules to keep our church community healthy and worshipping together within our walls.
If you or a family member are not feeling well, you should stay home from church to be safe.
Anyone who is fully vaccinated may participate in all activities at the church without a mask and without social distancing. You may sit anywhere in the sanctuary for worship.
For anyone who is not vaccinated (ages 2 and above), we ask that you continue to wear a mask and follow social distancing measures while inside the church. Doing so will protect others in our church community who are not vaccinated and those who are vaccinated but may have a lessened immune response.
Hymnals and Bibles will be placed in the pew racks for your convenience during worship.
You may use all aisles for traffic flow.
All bathrooms are now open.
Outdoor events will be mask-optional for all attendees.
Contact tracing of the COVID-19 virus remains a concern.  As a result, the following precautions will remain in place.
Passing of the sign-in books, offering plates, and communion trays will not resume at this time.
Photos will be taken at each worship service, so we can identify who was in attendance.
When the church office becomes aware of a person who has attended an event that develops COVID-19, the church will notify the congregation via email. Members or guests will be encouraged to determine if they were in attendance for the event and to self-monitor for symptoms.
Communion Protocols
For safety reasons, Communion looks a bit different for in-person worship. We use individually packaged Communion cups that include the juice and wafer. You will be given a cup by the usher when you are seated. The pastor will guide you through partaking of the elements during the service.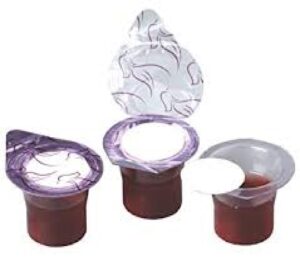 Protocols for Other Onsite Activities
If you are interested in having a small group meet in person for an activity, please contact Rock about the approval process. He will provide insight about the specific safety protocols required for your meeting plan to be approved.
All health and safety concerns, including any individual contracting COVID-19 should be reported immediately to Rock.