COVID-19 SAFETY PROTOCOLS
For all onsite activities – Winter 2021
Our congregation's health and safety are important, and we all have a responsibility in keeping each other safe. Know when to stay home. Follow our safety protocols when at the church.
Know When to Stay Home
You should stay home if any of the following are true:
You are waiting on COVID-19 test results.
You have tested POSITIVE for COVID-19.
You have been in DIRECT contact with someone who has a confirmed POSITIVE test for COVID-19
You have any of the following symptoms of COVID-19.

Fever (>100.4)
Chills
Cough
Shortness of breath
Sore throat
Diffuse body aches (not limited to a localized body area)
New loss of taste or smell
Protocols for In-Person Worship
Enter through the South Entrance only.
Wear a mask that covers your mouth and nose at all times while in the church. (Required for those age 5 and older.)
Use the hand sanitation stations.
Please maintain 6 feet of distance from others not in your family group. Follow the signage on the walls and floor to help you maintain proper distance.
The ushers will escort you to your seat. Please stay in your assigned seat during the service and until the ushers dismiss you.
Use only the designated bathroom.
Do not congregate before or after the service in the Narthex.
Communion Protocols
For safety reasons, Communion looks a bit different for in-person worship. We use individually packaged Communion cups that include the juice and wafer. You will be given a cup by the usher when you are seated. The pastor will guide you through partaking of the elements during the service.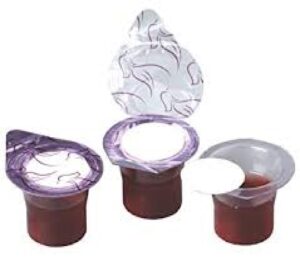 Protocols for Other Onsite Activities
If you are interested in having a small group meet in person for an activity, please contact Rock about the approval process. He will provide insight about the specific safety protocols required for your meeting plan to be approved.
All health and safety concerns, including any individual contracting COVID-19 should be reported immediately to Rock.