ADULT FELLOWSHIP GROUPS
~ What's Happening This Month ~
ADULT FELLOWSHIP GROUPS
There is something for everyone at PCOC!  Find a fellowship group today . . .
Tai Chi
Mondays and Thursdays
10 a.m.
Lower level Great Room

Drop in if you'd like to attend a class.
Contact Paula Allen with questions.
Music & Movement

Mondays and Thursdays at 9:00 and 11:00 a.m.
The group meets every Monday and Thursday to encourage and support each other while staying active and healthy. New people are welcome to join our Music and Movement ensemble any time!

Active Minds September & October

Active Minds will play Whist during September and October. New participants are always welcome. This is a drop-in fellowship time. Come watch, learn about this fun card game, and then decide if you want to conquer the rules! Hope you will join us, Tuesdays in the lower level Great Room, 2-4 p.m. Coordinator: Earlene Uhrig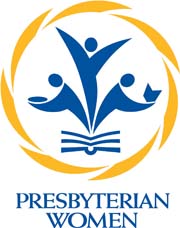 PW Morning Circle on Thursday, October 5
The Morning Circle continues their study "Sacred Encounters: The Power and Presence of Jesus Christ in Luke-Acts." Luke provides a perspective on the person and works of Jesus Christ with the scope of His message and inclusivity of God's love and salvation. In Acts, the apostles with the Holy Spirit continue this mission of mercy and compassion. Lessons invite today's church to take caring beyond our congregation to inclusion in our communities of faith. We meet on the first Thursday of the month at 9:30 a.m. in Room 15. If you'd like to join the group or have questions, contact Cindy Nisley.
Book Group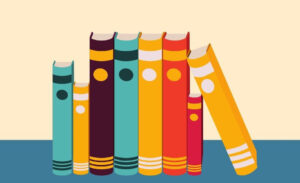 Wednesday, October 18, 2023
5:15 to 6:30 p.m.
Room 13
The PCOC Book Group will meet Wednesday, September 20 from 5:15 to 6:30 p.m. to review A Woman of No Importance by Sonya Purnel. All readers are welcome!
Questions? Contact June Fettig.
Learn More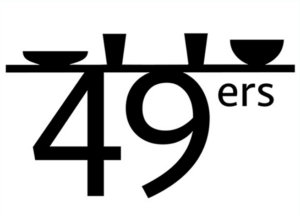 Tuesday, October 10
11:30 a.m. to 1 p.m.
Our speakers will be Paula Allen and Jeanne Smay, co-leaders of the PCOC refugee resettlement team, who will update us on the progress of the Mohammed Ali family. This is the refugee family that is being sponsored by PCOC that has made their way from war-torn Syria, to Lebanon, and then to Omaha. We meet for lunch at 11:30 a.m. at WHEATFIELDS, 1224 South 103rd Street (One Pacific Place). We order from a special menu provided for our group. Everyone is welcome – whether you are 49, younger, or older – come join us! For reservations and/or questions, please contact Mary Ott at 402-201-4103 or Judy Sundberg at 402-333-6981. Sign up at the Information Desk.
Tables for Eight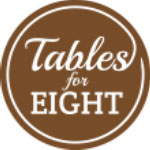 Fall Session (Sept-Dec)
Sorry, registration is closed.
Questions? Contact Pam Otto.
Friday Night Gourmets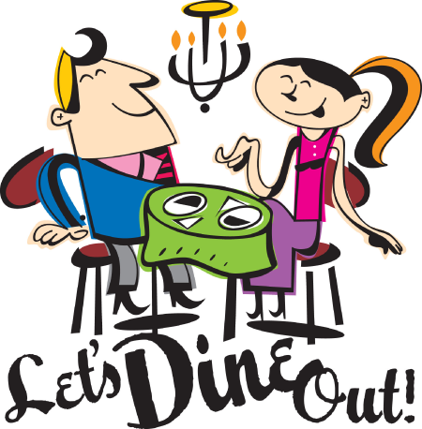 Friday Night Gourmets on October 13
Join us for a spooky Friday Night Gourmet on Friday, October 13, at the Pink Poodle in Crescent, Iowa. We will order from a limited menu that includes prime rib, chicken, and more. Sign up online or at the information desk. Drinks will start at 6:30 and dinner at 7:00. Please indicate at signup if you would like to carpool. Hosts are Mary Reid and Charlene Meyer.
Do you have an idea for a new group? If so, please submit your idea to our Congregational Life Committee for consideration.
GALS
PCOC GALS Event on Sunday, October 22
Join our fellowship group for a cozy themed fall potluck and craft evening from 5 to 8 p.m. at the Voss home (4925 S. 197th Street, Omaha). Sign up by October 10 online to bring a beverage, potluck course, and vase/pot for the craft. Watch your email for the SignUp Genius invite.
Questions? Contact Staci Voss.
Presbyterian Men Outing on October 12
All PCOC men are invited to a free, 90-minute guided tour of the "CLAAS Factory" at 8401 S 132nd St. at 9:00 a.m. on Thursday, October 12. Please arrange carpooling with guys who live near you. We plan to have lunch afterwards at 11:00 a.m. at Shirley's Diner, 13838 R Plaza, and enjoy food & fellowship (pay for your own lunch). Sign up at the Information Desk by Sunday, October 8. Bring a guest, and new members, join us! Questions? Contact Gary Fitch.
Piecemakers of the Cross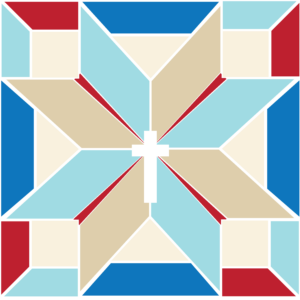 New Quilting Process for Piecemakers
In Fall 2022, with an inventory of 10+ completed quilts on hand, Piecemakers have decided to take a well-deserved break from meeting every week. The quilting will continue with a new format. ALL quilters in the PCOC congregation are invited to participate in a new process to ensure we continue to welcome newborns to our church family with handmade quilts. You will be invited to use the patterns, fabric, and even equipment available in Room 11.
If you are interested in joining this new Piecemakers process, please contact Linda Miller, Judy Arms, or Karen Morey for the details.
If you have an idea for a new fellowship group, complete the online form for review by the Congregational Life Committee.