ADULT FELLOWSHIP GROUPS
~ What's Happening This Month ~
ADULT FELLOWSHIP GROUPS
There is something for everyone at PCOC!  Find a fellowship group today . . .
Music & Movement

Monday and Thursdays
9 and 11 a.m. through June 16
Lower level Gathering Space
Masks are optional.
Join Music and Movement and stay active, healthy, and happy! Singing sessions between classes are currently on hold. Vaccinations should be completed and you should also be boosted; at this point,  masks are optional. Please wear comfortable shoes with support for your moving about, and you will need your own water bottle, weights, and cords for your use only. There are some cords and weights to lend out, but we are not sharing equipment at this point. Questions? Betty Baddley.
Tai Chi
Monday and Thursdays
10 a.m.
Lower level Great Room
Masks are optional.

Drop in if you'd like to attend a class. Contact Paula Allen with questions.

Active Minds
Tuesdays from 2-4 p.m.

For May, Active Minds will play 10-point Pitch and a couple variations. The game is a derivative of the English "All Fours" dating back to the 17th century. It is called "Pitch" because the dealer "pitches" 3 cards at a time in the initial deal. Hope you can join us for one or more Tuesdays in May from 2-4 p.m. in the lower level. We can teach you how to play, or you can help us teach a couple variations! ​Drop in when your schedule allows. Tuesdays, 2-4 pm. Lower level Great Room. Bring your own water in a closed container. Mask wearing is determined by the people at your table. Questions? Contact Earlene Uhrig.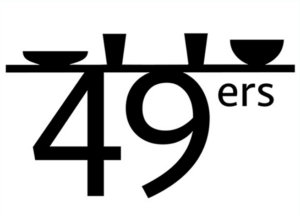 49ers – June 7
1st Tuesday
11:30 a.m. to 1:00 p.m.
Gorat's
Our June speaker will be Gina Tomes, Program Director and co-founder of Bethlehem House Omaha. An Omaha native and educated at UNL and Creighton, Ms. Tomes is responsible for programming and oversight of the house. The lunch location is Gorat's, 4917 Center Street, at 11:30 a.m. Everyone is welcome – whether you are 49, younger, or older – come join us! We will order from a special menu. Sign up at the Information Center, or contact Mary Ott or Judy Sundberg for reservations and questions.
Friday Night Gourmets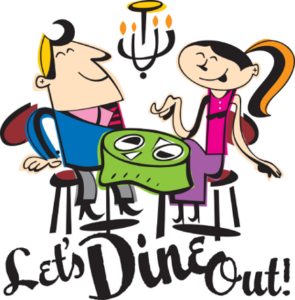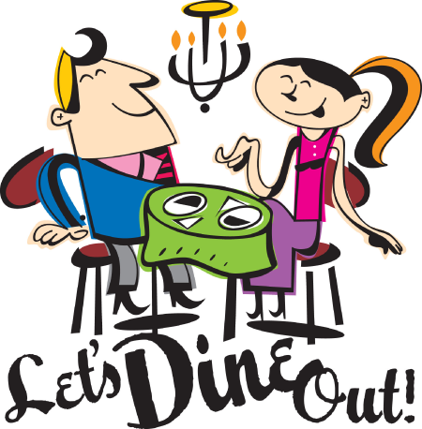 Friday Night Gourmets – June 10
Jim and Betsy Conway & Mike Howland and Linda Matson invite you all to come close out our Spring with great food and great company at Omaha's Lo Sole Mio! Mark your calendars for 6:15, Friday, June 10, 2022. This is a great opportunity to dine one last time at an iconic and beloved family-run Italian restaurant (Villa Banquet Rooms, across the street from the main restaurant at 3020 S 32nd Ave). The cost per individual for the buffet meal is $25. Taxes and tip and your choice of coffee or tea are included in the buffet price. An individual tab cash bar will be available. We must pay for food with a single payment, so please make checks out to "PCOC" with "FNG Outing" in the memo line. Further information on our buffet meal, collections envelop, and sign-up sheet are available at the Information Desk. The last day to sign-up will be Sunday, June 5. Questions? Contact Betsy or Mike.
GALS
Saturday, June 4, 2022
Starting at 1:00 p.m.
We're kicking off the return of GALS (Growing and Loving Servants), a women's fellowship group. We will meet at 1:00 p.m.; carpool to Bakers Chocolates near Ashland for a shopping stop; and then visit Glacial Till Tasting Room in historic downtown Ashland to sit in their lovely rooms or roof deck to enjoy some fellowship. The only cost is what you choose to spend at either establishment. This event will be a delightful afternoon to reconnect with friends. Check your email from church for the sign up link.
Questions about GALS? Brenda Grauman or Staci Voss
Learn More
Cross Roads

Sunday, May 22
after late service meet at the circle drive doors
This is a monthly lunch gathering of young adults (ages 20-40) after late worship.  For May, we'll meet on the 3rd Sunday, so that some of our college students will be home for the summer and able to join. Meet at the circle drive doors. We will get pizza, have a sermon talk-back, and enjoy fellowship.  We'll talk about our upcoming mission weekend, too! This group is led by Pastor Christine.
Book Group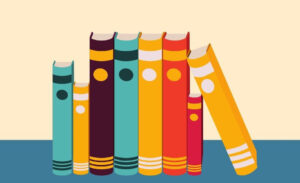 Wednesday, June 15, 2022
5:15 to 6:30 p.m.
Room 13
We will be discussing "The Girl with the Louding Voice" by Abi Davé.
Questions? Contact June Fettig.
Learn More
Tables for Eight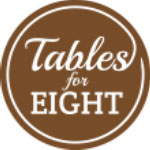 Tables for Eight is now in the Spring/Summer session. Questions? Contact Pam Otto.

Currently on Summer Break
This fellowship and study gives a chance for our college students and new recent school graduates to bond via Zoom, learn how to live a life of faith in a new environment, and keep connected with our church friends. Led by Pastor Christine.
If you have an idea for a new fellowship group, complete the online form for review by the Congregational Life Committee.