MOPS
Mothers of Preschoolers
Note
Due to concerns related to the spread of COVID-19, some fellowship activities are currently cancelled.
When
Sept – May
Every 2nd & 4th Tuesday, from 5:30pm to 7:45pm
Group For
Moms with kids from infancy to kindergarten
Registration
Email pcocmops@gmail.com for more info,
Membership
MOPS membership includes MomSense Magazine, Weekly Mom-email, a MOPS Reusable Shopping Bag, MOPS Bookmark and Magnet an Exclusive Access to MYMOPS Online.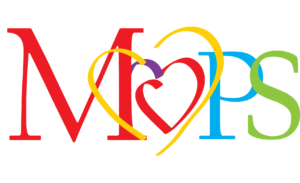 About MOPS
Hi Mama!
I just wanted to reach out and let you know a bit more about our AMAZING MOPS group. We are so excited about our upcoming year, and we would be so honored to see you at our meetings this year! We all know that motherhood is beautiful, messy, and just plain hard! Sometimes, you need a safe space to just sit, breathe,and connect with other women who not only understand, but can say, "me too!" Our hope for MOPS is to be YOUR place to share your worries and fears, joys and triumphs, failures and messy moments and become better equipped to face the challenges that motherhood and life have to offer. I can personally attest to that.
The MOPS group at Presbyterian Church of the Cross is a wonderful group of moms with children from birth through Kindergarten age. We meet on the 2nd and 4th Tuesdays of the month. Dinner is served from 5:30-6:00pm, after which you can drop your child(ren) off with our certified childcare workers while we meet until about 7:45pm. Our meetings consist of games, discussions, activities, speakers, and crafts all centered on a central theme. We also get together throughout the year for Ladies' Nights Out, family outings, play dates, and service projects.
Our theme this year is To the Full. Sometimes we need a reminder that life is meant to be lived to the full, that it is OK to enjoy ourselves, to let our hair down, to worry less, and to live our best life. It's so easy to forget what this feels like though, and we find ourselves slowly dulled by routines, losing our optimism and zest for life. This year is about living a full life, living grateful, joyful, and hopeful. In order to live our lives To the Full this year, we're going to have more fun, fear less, and find our people. We're going to let the laundry wait and build a fort with our kids instead. We are going to do one thing a month just because it makes us happy. We won't let fear paralyze us or the concern about the future rob us of the present. We will change our way of thinking, calm our anxiety, and surrender our need to control. This will be the year of faith over fear,and abundance over scarcity. And lastly, we will meet our neighbors, learn the name of the cashier at the grocery store, and find our tribe with MOPS. Life to the full happens best with people by our side.
Our kick-off meeting is Tuesday, September 10th at 5:30pm. Dinnerand childcare will be provided! Once the kids are in childcare, we will chat about the exciting things we have planned for the year. And trust me when I say, we have LOTS of awesome things planned. Feel free to invite a friend or two! If you do decide to join our group, MOPS international membership dues are $31.95 per year. This includes a nice welcome packet and other benefits to help usher in an incredible year. Our chapter dues are $30 per semester or $50 per year, which covers the cost of dinners, childcare, speakers, and crafts.
If this sounds like a group you might be interested in, feel free to check out our Facebook page at http://www.facebook.com/groups/pcocmops or you can email our leadership team at pcocmops@gmail.com for more information on joining! We would love to have you join us for our first meeting. Please let us know if you will be joining us and we will save you and your kiddos a plate and a spot in childcare. Please feel free to reach out to our leadership team at the address above if you have any further questions.
We look forward to meeting you!
Carin Lewis and the Leadership Team
Presbyterian Church of the Cross MOPS
What is MOPS?
There are over 800,000 members of MOPS groups in the United States, and all are Christian non-profit organizations.
We are one of ten churches in the Omaha area and the only Presbyterian Church in Omaha to have a MOPS organization! This is an exciting adventure!
We are one of two evening MOPS Group in the Omaha area.
MOPS Groups
provide support and education to all moms of children from infancy through kindergarten
are for all moms, urban, suburban and rural moms, stay-at-home and working moms, teen, single and married moms
recognize that the years from infancy through kindergarten are foundational in a mother-child relationship and are filled with unique needs.
provide a safe, loving environment where moms have the opportunity to make new friends, share experiences, and laugh together.
provide opportunities for social outings just for Moms! Free quality childcare is proved by our regular child care staff using the new VeggieTales curriculum for the children (called MOPPETS).