LOCAL MISSION SUPPORT
Programs in the Omaha Area

Through our mission ministries we seek to follow Christ's example of demonstrating faith and love through action. Volunteers are at the heart of our efforts and all are welcome to participate. For more information contact any member of the Mission Committee. Watch for announcements in the bulletin and in our Cross Currents newsletter as well as on this website.
Local Mission Programs & Current Projects

Volunteer with AllPlay on Saturday Game Days
The AllPlay fall session is August 13 – September 17. Church of the Cross supports the AllPlay organization with mission dollars, and we volunteer on game days to give the players a great experience. AllPlay needs more than 100 volunteers every game day. You can be a player buddy, an umpire, concession worker, a mascot, and more! Please support these mighty baseball players by giving your time.
Questions? Contact Sandi Stuckey – coordinator
Learn more about AllPlay . . .

Refugee Project Continues!
A second drive for items that arriving refugee families will need has begun, and we are collecting KITCHEN ITEMS during the month of September. Our partner, Lutheran Family Services, plans to provide for 1,000 refugees from various nations who will be settling in Nebraska in the next year. We need the following items that are new or in nearly new condition:
Pots and Pans
Dishes
Glasses and Cups
Cooking Utensils
Flatware
Can Openers
Sharp Knives
Mixing Bowls
Plastic Storage & Zip-Locs
Kitchen Trash Cans
Cutting Boards
Dishcloths
Paper Towels
Bakeware
Teapots
Rice Cookers
Dish Drainers
Plastic Wrap & Foil
Please bring your donations to the Narthex on September 4, 11, 18, or 25.
Questions or want to do more? If you would like to help with this or future refugee projects, contact Jeanne Smay, Dawn Buchanan, or Paula Allen.

Support the Pantry on the 3rd Sunday Every Month
Bring your food and hygiene items to Sunday worship on the 3rd Sunday of the month, or drop them inside the circle drive doors at church anytime. The most needed items are listed below.
Food Items:
Cereal
Pasta
Canned Soup
Canned Vegetables
Canned Fruit
Canned Meat
Mac & Cheese
Peanut Butter
Hygiene Items:
Baby Diapers (all sizes but biggest need is sizes 4-6)
Baby Wipes
Full-Size Shampoo and Body Wash
Toilet Paper
Toothpaste
Questions? Contact John Bennett — coordinator
Learn more about HHM . . .

OSS Needs Back-to-School Supplies
Omaha Street School (OSS) is an altrenative high school. They have a list of needed supplies available through an Amazon Wish List. You can also make a donation online, so OSS can purchase supplies.
Questions?  Contact Tina Morgan — coordinator
Learn more about OSS . . .

Dinner Servers Needed on the 2nd Sunday of the Month
Did you know that Siena Francis House provides nearly 400,000 meals each year? PCOC serves meals on the 2nd Sunday of each month, and we are looking for volunteers from 4:15 to 6:15 p.m.
Sign up for one of the PCOC timeslots. If you have not already created a volunteer account, the website will prompt you to do so. To protect the safety of everyone volunteering, Siena Francis House will require that all volunteers provide either provide proof of vaccination or proof of a negative COVID-19 test within 72 hours of a volunteer shift. The volunteer sign up portal will ask you to upload proof of vaccination or a negative test.
Questions? Contact Sandi Stuckey — coordinator
Learn more about Siena Francis House. . .

ROC
PCOC is signed up to host the evening session on Tuesdays, September 22 and October 27 from 3:30 to 7:15 p.m. We'll get to know the kids, be a friend, play board games, and help them build self-worth. Mission coordinator Rob Bailey is looking for 3 more volunteers to assist. You can carpool with Rob from the church at 3 p.m. on those dates, or you can drive on your own (1427 Silver St. in Ashland NE 68003). To sign up, use the link below and place your name next to Rob's on the list. For more information, contact Rob Bailey.
Rob Bailey – coordinator
Learn more . . .

CASA
Advocate for abused or neglected children while under Juvenile Court jurisdiction in Douglas and Sarpy Counties
Sandi Stuckey – coordinator
Learn more . . .

Habitat for Humanity
Building and landscaping
Rob Bailey — coordinator
Learn more . . .
Voices for Children in Nebraska
Advocating for children at-risk
Kathy Moore – coordinator
Learn more . . .

Camp Calvin Crest
Work days for camp repairs and upkeep
Jon Boomgarden — coordinator
Learn more . . .
School Support
Supporting staff and teachers for their work with at-risk children
Rob Bailey — coordinator
Learn more . . .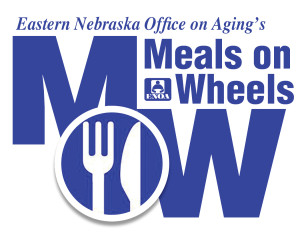 Home Delivered Meals
Lunch delivery to those in need
Wally Stern — coordinator
Learn more . . .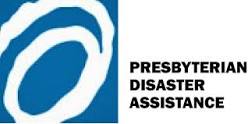 Presbyterian Disaster Assistance Hosting Task Force
Hosting Presbyterian Disaster Assistance groups serving in our area
Sheri Sessions — coordinator

Together
Preventing and ending homelessness in the Omaha area
Kevin Bunjer — coordinator