Spring 2021 Adult Education Classes
Race Relations Classes – Spring 2021
Reading While Black: African American Biblical Interpretation as an Exercise in Hope by Esau McCaulley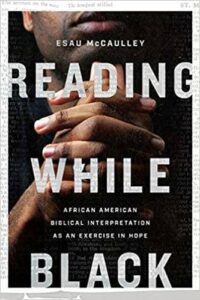 Six-Week Study Led by Karen Morey and Pastor Christine
April 11 – May 16
Sundays from 10 – 11 a.m. in person and on Zoom
This book study is an introduction to reading the Bible through black eyes and offers us a chance to understand how African Americans read scripture within the context of their experience and history. The study will help us learn the breadth of the scripture in reaching all people and help us dive more deeply into the Hope that is uniquely from God.
Participants will need a copy of the book prior to the class and a notebook for reflection. Suggested book donation $16.
White Ally Toolkit Workbook by David Campt, Ph. D.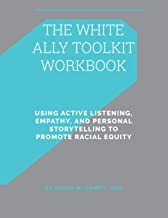 Six-Week Study Led by Keith Allen and Patty Ritchie
April 11 – May 16
Sundays from 9:30 – 11 a.m. in person and on Zoom
The purpose of this class is to learn how white people can effectively communicate with other whites who are racism skeptics, in a way that may entice them to consider changing their views. We will use Active listening, Empathy, and Personal Storytelling to Promote Racial Equity, all while keeping a healthy frame of mind.
Participants will need to purchase their own copy of The White Ally Toolkit Workbook by David Campt prior to class and allot time for weekly homework. You can purchase this book on Amazon.
Safety Protocols
Please review our Adult Education safety protocols before registering for this class. If you plan to attend class in person, you are expected to follow these protocols which are effective April 11.
Tuesday Bible Study
New Study Starts Tuesday, April 13
Self study via email or online group via Zoom
Led by Pastor Marshall Zieman

The Tuesday Bible Study resumes on April 13 with a brand new study on the books at the end of the Bible, beginning with 1 John.
You may join the study in two different ways.
You may receive the study questions each week, as we have been doing since our COVID measures began.  Just find the study on our website each Tuesday.  This way you may be part of the study as your weekly schedule permits.
The study will also be offered via Zoom.  You may join the group from your computer from 1-2 p.m. each Tuesday.  When you register for this class, we will register you to receive the Zoom invite, too. We also provide it in our weekly church emails. This way, you can study together with the class as Marshall leads the study.   We will be able to see each other online and stay connected, centering around God's Word.
Just joining the Tuesday Bible Study and need to get caught up?  Find all the lessons below for our new study of the books at the back of the Bible.
Bring Your Own Bible
Resumes January 8 – Fridays at 7:00 p.m. via Zoom
Led by Pastor Christine Dempsey
New members are always welcome!

Have you ever thought that you would get so much more out of the sermon if you studied the scripture in advance?  If so, here is your chance!  Pastor Christine is offering a class over Sunday's scripture on Friday evenings at 7:00 p.m. via Zoom.  This is a drop-in class, so you are welcome to pop in and out as your schedule allows. All you need is a Bible. Join us!
Check your email from church for the meeting ID and passcode.