MISSION: OUR PRIORITY
My Faith, Our Church, Christ's Mission
Learn More
Learn more about our Mission Committee and the missions we invest it:
About:
Mission—Our Priority
In the summer of 2004, we gathered for Long-Range Planning.
We evaluated where we were and what strengths we wanted to build upon as we moved toward the future. There were twelve areas we looked at, and when the process was done—Mission was our number one priority.
With this we formed a new Mission Committee, we began to work to expand our hands-on involvement with mission, and we selected 'Children and Youth at Risk' as our special Mission focus.
The results of this focus are between 4,000 and 5,000 hours of service each year to our mission partners.
Each year, for the last 26 years we have committed 20% of Congregational Giving to the Mission Budget of the Church.
This has meant that every time you increased your pledge, 20 cents of every dollar went to Mission. Every time the Congregation grew the budget to underwrite some new ministry or program, the Mission Budget also grew.
This year (2017) our Congregational Giving is projected to be about $817,345 and so our Mission Budget is $163,470.
This budget is supplemented by Special Offerings for specific needs like One Great Hour of Sharing, the Thanksgiving Offering, the Joy/Christmas Offering, the Deacon's Offering or Special Collections in response to natural disasters.
As the parable of the Good Samaritan guides us, our call is to love our neighbors through actively helping them in the difficult experiences of life.
Jesus went on to tell us that whenever we help the least among us—it is like helping God.
It is clear that our Lord intended helping those in need to be a visible sign of our faith—so this area of our churches ministry is of crucial importance.
Mission is more than Money…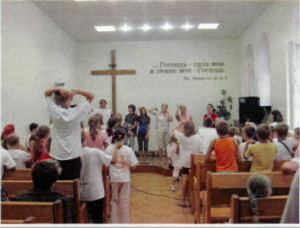 Our shift towards 'hands-on' involvement has effected all areas of our mission. We have Jr. High Fellowship Mission who took their first mission trip this year. Our Sr. High Fellowship and College group traveled for a week full of hard work and good fellowship to Moore, Oklahoma to help rebuild.. Our adults traveled all the way to Russia to work with our sister church in Gnozdovo, and had a work day at Camp Calvin Crest.
Locally, we serve dinner at Sienna Francis House once a month. We also serve a monthly meal at the Omaha Street School for students and staff. We have several adults in their mentoring program, too.
In OPS schools where no PTA and little teacher support exists, we sponsor teacher appreciation lunches. At the Integrated Learning Program at Druid Hills we help made graduation special.
We have drivers for Home Delivered Meals, workers with our Habitat for Humanity Coalition, volunteers at Heartland Hope Mission and a Calvin Crest Work Day.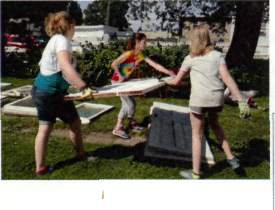 We assist with Thanksgiving food assistance with Completely Kids, and are exploring other areas for more personal involvement with local mission.
From Bible School in Gnezdovo to repairing flood ravaged homes in Cedar Rapids we reach out and serve.

Denominational Involvement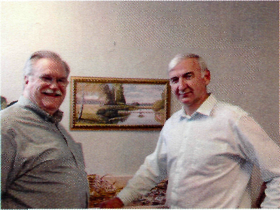 Together we join with Presbyterians across the nation and support our church's structure (through our per capita assessment) and mission in our region, nation and the world (through our General Mission Pledges)
We also offer specific support for Ellen Smith, our Missionary in Russia who recently accompanied Victor Ignatenkov on a visit to our church; support for the Camp Calvin Crest; HELP Adult Services (formerly Presbyterian Outreach); the Theological Education Fund; and support for the Medical Benevolence Fund which helps with medical needs around the world.
Local missions that are points of focus and involvement: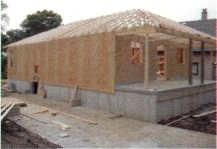 There are local missions we are involved with on a modest scale ($1,000 to $2,000 support). Among these are Home Delivered Meals; Together, Inc.; CASA; Special Olympics of Nebraska; Project Harmony; Gideons; and Madonna School. We participate in a Coalition build with Habitat for Humanity and contribute $5,000.
We have major involvement with 6 area missions. This major involvement combines the opportunity for regular hands-on service with a substantial donation approximately $10,000 dollars.
Our Six Major Mission Partners: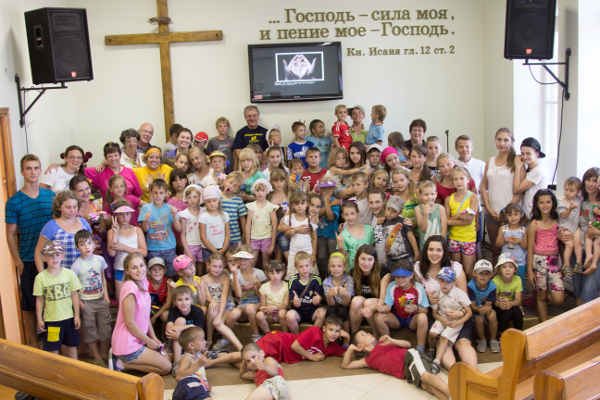 International Mission Partnership
A mission partnership with our sister church in Gnozdovo, Russia. There is work with children in need through them. (and mission trips)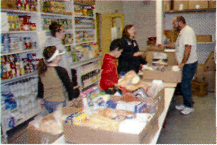 Heartland Hope Mission
Heartland Hope Mission, a huge food pantry operation that serves families in need with food, clothing, and at Christmas — gifts for children. We were recognized as their 'faith-based partner of the year for 2012.'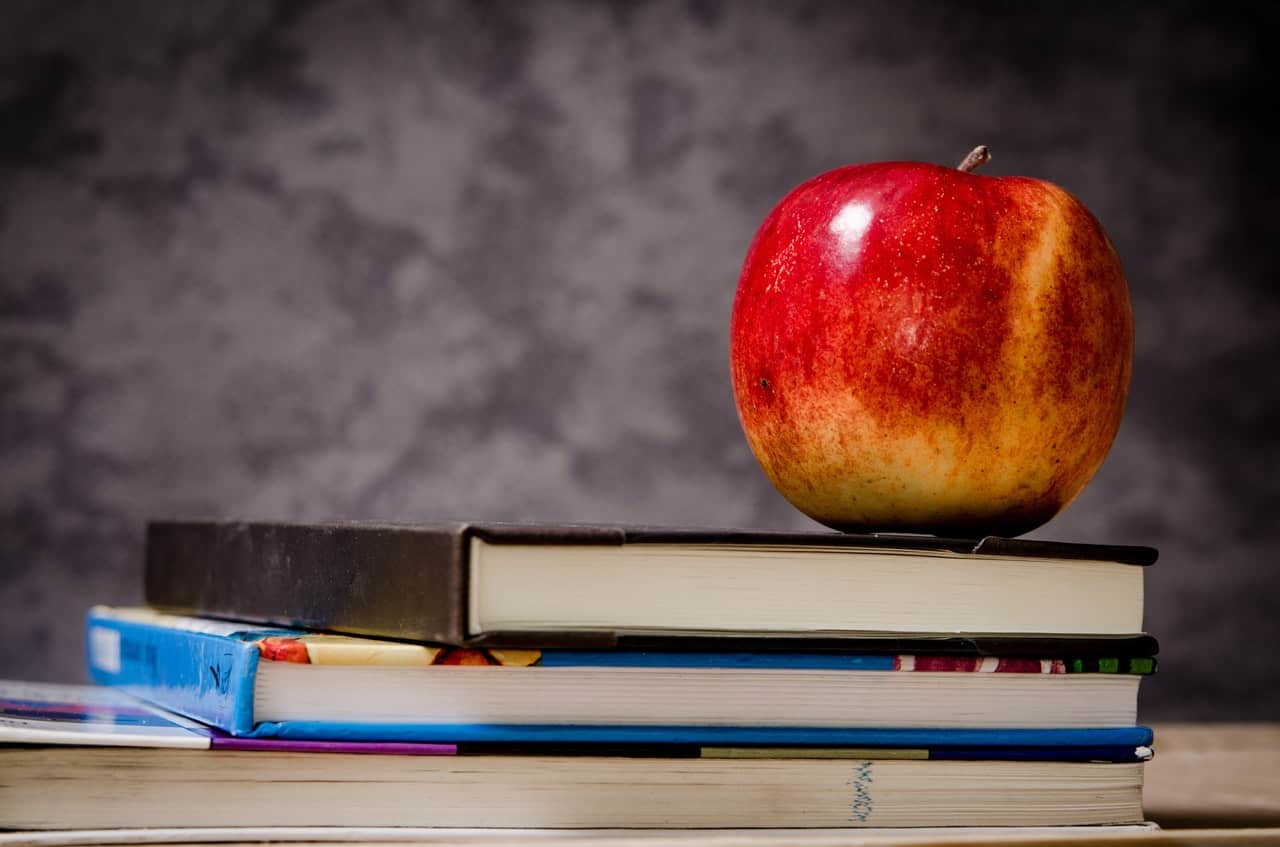 School Support
Omaha Public Schools, where we reach out to schools in need with teacher appreciation; coats for kid's who need them; and foundation grants for teachers to purchase much needed equipment. Our involvement has earned us an 'A+ Advocate' award from OPS.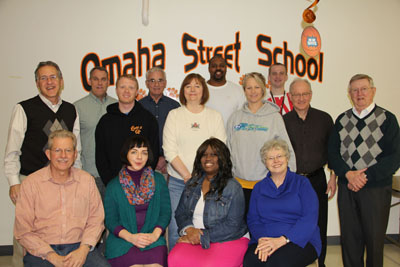 Omaha Street School
Omaha Street School, which works to educate and graduate youth who are outside the system. We help making and serving a monthly school lunch, and mentoring.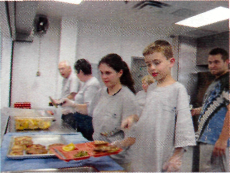 Siena/Francis House
Sienna Francis House, a homeless shelter, whose large feeding program for the homeless we support with a monthly team serving a meal.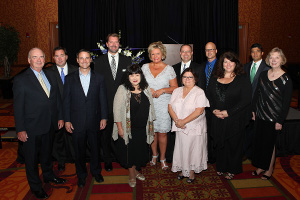 Voices for Children in Nebraska
Voices for Children, founded by our own Kathy Bigsby Moore, is a leading advocate for the needs of children and youth in the state of Nebraska. Our work on behalf of Children and Youth at Risk has earned us their 'Faith Based Award.'
Explore Other PCOC Missions…