MISSION: OUR PRIORITY
My Faith, Our Church, Christ's Mission
Mission menu > Mission: Our Priority
Learn More
Learn more about our Mission Committee and the missions we support. Volunteers are always needed!
Questions?
Contact any member of the Mission Committee
Mission Committee Members
Keith Allen
Rob Bailey
John Bennett
Matt Darling
Paul Holubeck
Gayle Kerr-McFadden
Karen Metzger
Kathy Moore
Karen Morey
Tina Morgan
Patti Sparks
Sandi Stuckey
Darrell Stuedemann
Clarence Waters
Anne Wattles (moderator)
Marshall Zieman (Pastor)

The Mission Committee mission statement is "To glorify God by identifying and facilitating opportunities to effectively engage us, the congregation, to share our gifts of time, talent and money with those in need in our community and the world.  We will accomplish this by following Christ's example of caring and demonstrating faith and love through action using the Scripture as our guide."
PCOC's mission focus is "Children and Youth at Risk" and members volunteer between 4,000 and 5,000 hours of service each year to our mission partners.
Each year for the last 29 years, we have committed 20% of Congregational Giving to the Mission Budget of the Church. This has meant that every time you increased your pledge, 20 cents of every dollar went to Mission. Every time the Congregation grew the budget to underwrite some new ministry or program, the Mission Budget also grew. This budget is supplemented by Special Offerings for specific needs like One Great Hour of Sharing, the Thanksgiving Offering, the Joy/Christmas Offering, the Deacon's Offering, or special collections in response to natural disasters.
As the parable of the Good Samaritan guides us, our call is to love our neighbors through actively helping them in the difficult experiences of life. Jesus went on to tell us that whenever we help the least among us—it is like helping God.
It is clear that our Lord intended helping those in need to be a visible sign of our faith—so this area of our churches ministry is of crucial importance. 
Mission Is More than Money
Through our mission ministries we seek to follow Christ's example of demonstrating faith and love through action. Volunteers are at the heart of our efforts and all are welcome to participate. Our shift towards 'hands-on' involvement has affected all areas of our mission. Junior High Fellowship, Senior High Fellowship and College groups all actively participate in various mission trips. Our adults also have a strong partnership with our sister church in Gnozdovo, Russia.
Locally, we serve dinner at Siena Francis House once a month. We also serve a monthly meal at the Omaha Street School for students and staff, and we have several adults serving in their mentoring program.
In OPS schools where no PTA and little teacher support exists, we sponsor teacher appreciation lunches. At the Integrated Learning Program, we help to make graduation special.
We have drivers for Home Delivered Meals, workers with our Habitat for Humanity Coalition, volunteers at Heartland Hope Mission, and laborers for a Calvin Crest Work Day. In the summer and fall, we have many members volunteering with AllPlay baseball, a league geared towards giving kids with special needs an opportunity to play baseball.
We assist with Thanksgiving food assistance with Completely Kids, and we are exploring other areas for more personal involvement with local mission.
In 2019, we served as a Presbyterian Disaster Assistance hosting site where volunteers from outside of Omaha stayed at our church while helping community members affected by the devastating floods that year.
From Bible School in Gnezdovo to repairing flood ravaged homes in Cedar Rapids, we reach out and serve.
Denominational Involvement
Together we join with Presbyterians across the nation and support our church's structure (through our per capita assessment) and mission in our region, nation and the world (through our General Mission Pledges).
We also offer specific support for Ellen Smith, our Missionary in Russia; support for the Camp Calvin Crest; HELP Adult Services (formerly Presbyterian Outreach); the Theological Education Fund; and support for the Medical Benevolence Fund which helps with medical needs around the world.
For more information contact any member of the Mission Committee.
We have major involvement with a few key mission partners. This major involvement combines the opportunity for regular hands-on service with a substantial donation of approximately $10,000 dollars. The following organizations/efforts are key mission partners.
More Local Mission Partners
We are involved with several other local missions on a modest scale ($1,000 to $2,000 support). Among these are Home Delivered Meals, Together, Inc., CASA, Completely Kids, Habitat for Humanity, and others.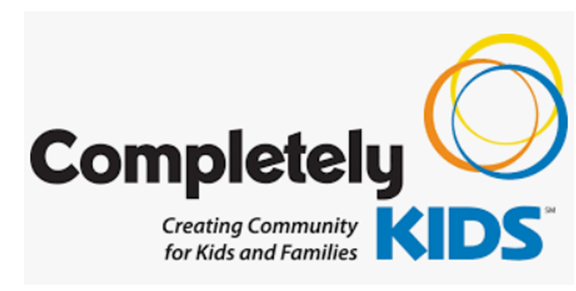 Completely Kids
Educating and empowering KIDS and families to create a safe, healthy, successful and connected community. PCOC will provide Thanksgiving baskets in November to families in need through this mission partner.
Gayle Kerr-McFadden – coordinator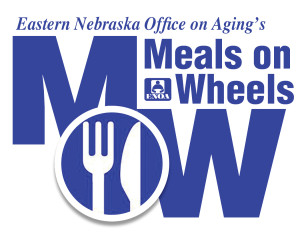 Home Delivered Meals
Lunch delivery to those in need
Patti & John Sparks — coordinator

Family Mission Project at the Zoo on November 11
The group crafted 6 very large paper-mache balloons that will enhance our large animals Christmas and 17 smaller ones. It was a fun morning. After the Enrichment Center project, the families were able to spend time exploring the zoo. We will have more family outreach projects in the future. Questions? Contact Sandi Stuckey.

Thank You Volunteers!
AllPlay concluded their fall season on September 16. Over 300 players participated in the 6-week session. Presbyterian Church of the. Cross sponsored the family picnic for all the players and their families. Members of the church were servers, worked in the concession stand, greeted, and brought a group to be buddies . Thanks to all who volunteered and to the congregation for its mission funding.
Questions? Contact Sandi Stuckey — coordinator

Together, Inc.
Preventing and Ending Homelessness in Omaha
Matt Darling — coordinator

PDA Disaster Hosting in Omaha
Hosting mission teams from across the country when doing local mission work in the Omaha metro area
Karen Metzger — coordinator
More Mission Beyond Omaha
From regional to international, disaster relief efforts and mission trips give PCOC members a chance to spread Christ's message and love to our neighbors beyond Omaha.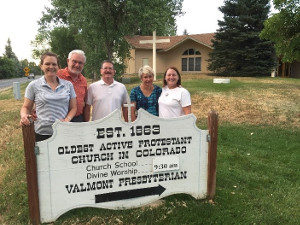 Adult Mission Trips
Local and regional trips to provide assistance to those in need
Clarence Waters— coordinator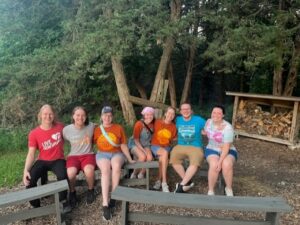 Young Adult Fellowship Mission Trip
Annual summer weekend mission trip for young adults/college students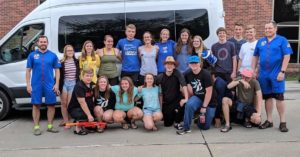 Senior High Fellowship Mission Trip
Senior high youth group annual week-long mission trip

Disaster Relief Around the World
When disaster strikes, Church of the Cross often collects funds to aid in relief efforts. All funds collected are administered through Presbyterian Disaster Assistance (PDA). Recent fund drives were held following:
Maui fires in August 2023
Syria/Turkey earthquake in February 2023
Agape for All is a place for everyone to listen and learn about social justice issues in our community. Events are planned throughout the year.