ADULT FELLOWSHIP GROUPS
~ What's Happening This Month ~
There is something for everyone at PCOC!  Find a fellowship group today . . .
Church of the Cross has an active and engaged congregation. We offer many opportunities to gather with others in Christian faith.
If you have an idea for a new fellowship group, complete the online form for review by the Congregational Life Committee.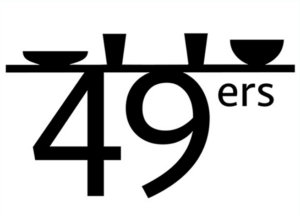 Tuesday, December 5
11:30 a.m. to 1 p.m.
Our speaker will be Erick Ewing, Executive Director, Great Plains Black History Museum. We meet for lunch at 11:30 a.m. at WHEATFIELDS, 1224 South 103rd Street (One Pacific Place). We order from a special menu provided for our group. Everyone is welcome – whether you are 49, younger, or older – come join us! For reservations and/or questions, please contact Mary Ott or Judy Sundberg. Or, sign up in the white binder at the Information Desk.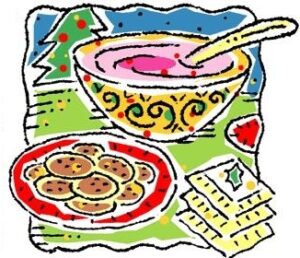 Friday Night Gourmets on Friday, December 8
The Friday Night Gourmets will meet on Friday, December 8, at 6:30 p.m. at the home of Tim and Kris Goodman (address available in church directory). Please sign up at the Information Desk in the Welcome Center for what you would like to bring to this hearty hors d'oeuvre evening. This is a BYOB event, but the hosts will serve a signature cocktail. For questions call Kris Goodman or AJ and Judy Sundberg. It's sure to be a festive evening!! Merry Christmas to all!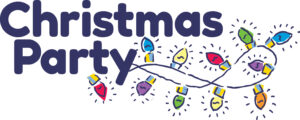 Fellowship Club Christmas Party on Sunday, December 17
After a several year hiatus, the Fellowship Club is back! Join us for a Christmas Party and gift exchange on Sunday, December 17 at 5:00 p.m. in the Welcome Center. Couples and singles are welcome to attend. Each person attending is asked to bring a gift not to exceed $25. White elephant gifts are welcome. Each couple or single is asked to bring an appetizer or dessert. Non-alcoholic seasonal beverages will be provided. Sign up online!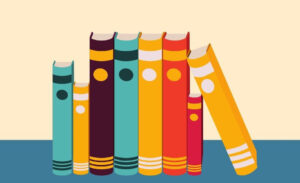 Book Group
Wednesday, December 20, 2023
5:15 to 6:30 p.m.
Room 13
The PCOC Book Group will meet Wednesday, December 20 from 5:15 to 6:30 p.m. to review Women Who Built Omaha by Eileen Wirth. All readers are welcome!
Questions? Contact Charlotte Hubbard.
Learn More
Tables for Eight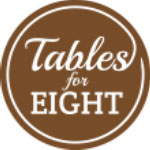 Winter Session (January-April)
Registration is now open – deadline is December 10.
Questions? Contact Pam Otto.
Presbyterian Men
Presbyterian Men Bell Ringing on December 16
Presbyterian Men will ring bells for the Salvation Army's Christmas campaign on Saturday, December 16 at Hy-Vee on 132nd and Dodge. Each volunteer rings during a 1-hour shift from 10 a.m. to 4 p.m. We will have two ringers at each door (east and west) per shift. This is an easy, enjoyable opportunity to assist the Salvation Army's efforts in helping those in need this Christmas. Please sign up at the Information Desk by Sunday, December 10. Thanks to Jim Chapin for coordinating this activity.
Piecemakers of the Cross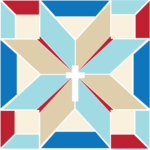 New Quilting Process for Piecemakers
In Fall 2022, with an inventory of 10+ completed quilts on hand, Piecemakers have decided to take a well-deserved break from meeting every week. The quilting will continue with a new format. ALL quilters in the PCOC congregation are invited to participate in a new process to ensure we continue to welcome newborns to our church family with handmade quilts. You will be invited to use the patterns, fabric, and even equipment available in Room 11.
If you are interested in joining this new Piecemakers process, please contact Linda Miller, Judy Arms, or Karen Morey for the details.
Do you have an idea for a new group? If so, please submit your idea to our Congregational Life Committee for consideration.