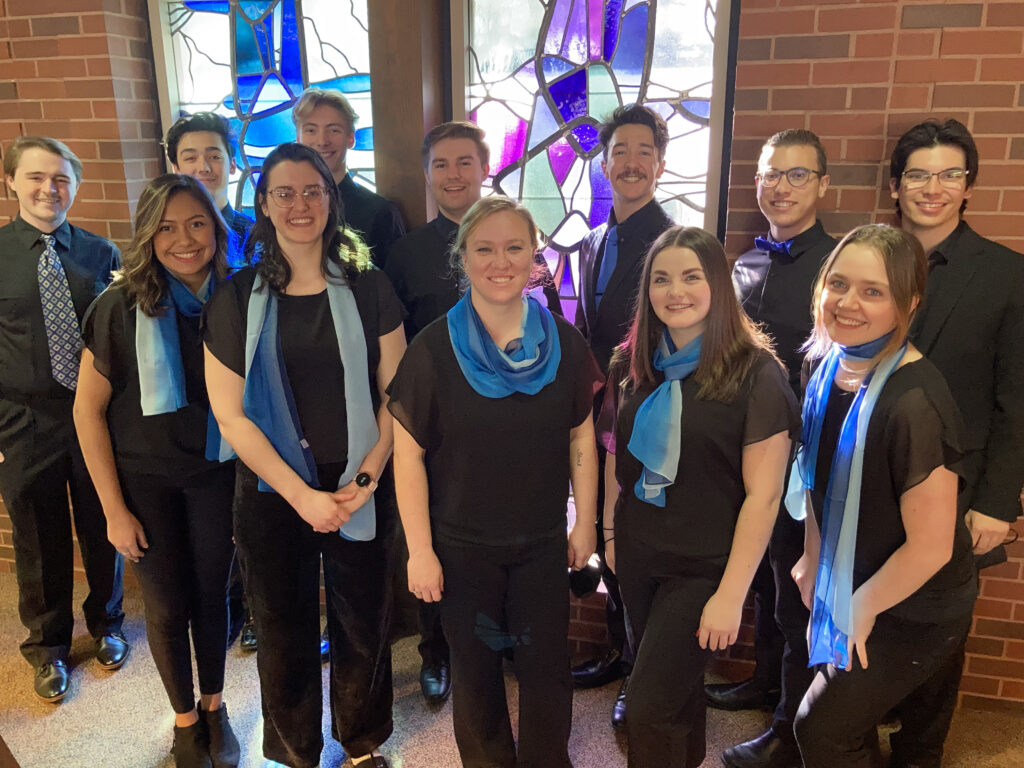 ​Resound is our choral group sponsored by the Ron Haddock Memorial Scholarship.  The Ron Haddock Memorial Scholarship is given in honor of Ron Haddock, long-time Presbyterian Church of the Cross member and lifetime participant in the choral arts. The purpose of the scholarship is to support and encourage young people to participate in church music. If you are interested in learning about existing opportunities, email kristi@pcoc.us.
Enjoy these performances by Resound! A full-length concert is provided below followed by individual pieces from the concert.

Feel free to share the amazing work of these talented singers. The Share icon looks like a paper airplane at the right side of each video. Use it to share individual pieces. Or, use the Share buttons at the bottom of the screen to share the entire page via your preferred method.
Amen/This is My Fathers World
My Spirit Looks to God Alone