CONTACT, LOCATION, & ACCESSABILITY
We'd Love to Meet You!
Address:
1517 South 114th Street
Omaha, NE 68144
Phone:
402-333-7466
Fax:
402-697-9084
Email:
For general inquiries, contact churchofthecross@pcoc.us
If you wish to contact a specific staff member, please use the emails listed below.
Accessability
You will find excellent signs throughout the facility to help you find your way. Interior access is optimized by wide, wheelchair accessible doorways. Restrooms are available on both levels with an additional family restroom in the hallway on the main floor.
Comfortable childcare areas for nursery and preschool ages are in a secured area.
All lots offer handicapped parking.

North Entrance
The North Entrance provides access to the lower level classrooms and elevator to the second (main) level.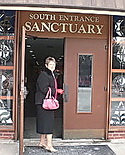 South Entrance
Our South Entrance provides ground level access to the upper level. This entrance opens into the Narthex with the Sanctuary adjacent.

Circle Drive
This entrance provides access to the front entrance near the church offices and elevator. This is a great drop-off spot for those with limited mobility.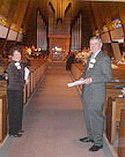 Sanctuary
The sanctuary is accessible to wheel chairs.
Large print hymnals and headphones for the hearing impaired are located in the narthex. If you need assistance just ask an usher!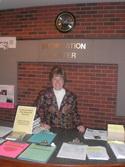 Information Booth
Located in the Narthex, the Information Booth is a good place to stop to gather information or directions.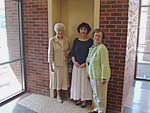 Elevator
The elevator is located near the church offices and fellowship hall. It is adjacent to the circle drive entrance.

Fellowship Hall
The Fellowship Hall is located at the north end of the upper level.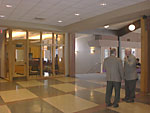 Church Offices
Church offices are located on the north end of the upper level.

Restrooms:
The family restroom in the hall near the narthex is a comfortable area for use by those of any age who need assistance. Other wheelchair accessible restrooms are available on both levels.

Childcare
Due to concerns related to the spread of COVID-19, no childcare services are currently provided for church events. We ask that parents keep their children with them and under supervision while onsite at the church.