Our congregation's health and safety are important. Due to concerns related to the spread of COVID-19, the church building is closed. Worship will continue online.
Check our announcements page for updates.
Welcome to Presbyterian Church of the Cross
UNTIL WE ARE TOGETHER AGAIN, JOIN US ONLINE!
Service for Sunday, July 12
Prelude & Silent Meditation
Let Us Break Bread Together
Welcome & Call to Worship
Dr. Marshall Zieman
Hymn
O for a Thousand Tongues to Sing
The Sacrament of Baptism
Pastoral Prayer
Rev. Christine Dempsey, Ph.D.
Anthem
Jesu, Joy of Man's Desiring
Sermon
"Good Dirt, Bad Dirt" – Matthew 13:1-9, 18-23
Dr. Marshall Zieman
The Sacrament of the Lord's Supper
Anthem
Sheep May Safely Graze
Benediction
Dr. Marshall Zieman
Benediction Response
Go Now in Peace
Postlude & Silent Meditation
Processional on "Westminster Abbey"
This Week's Musicians
Dana Sloan, organ; Kristi Treu, soprano & piano;
Bill Ritchie, double bass & Patty Ritchie, cello
More Sunday Resources:
Who We Are
As a community of Christians, we welcome inclusively all who seek to learn and grow in the Christian faith. Our congregation is part of the Presbyterian Church U.S.A. We celebrate our congregational life through traditional worship,  exceptional music, excellent education, and energetic fellowship and mission programs.
Learn more about our mission, vision, and history.
About Worship & Music
Based in the Reformed Tradition, the worship experience includes the reading and preaching of the Scriptures as well as expressions of prayer and praise. Music is a central part of worship with an exceptional program of music adding depth and vitality to the worship experience. The participation of children is valued in worship. Secured child care is provided for children up through age four, if desired.
We celebrate "Open Communion" which means that if you are a baptized member of another Christian denomination you are welcome to share this sacrament with us. Communion is generally served on a monthly basis as part of the worship service.
Learn more about Sunday Worship.
Sermon & Service Library
If you've missed a recent service or want to revisit a sermon, visit our sermon library for a recording.
Learn, Connect, & Serve
Church of the Cross has an active and engaged congregation. We offer many opportunities to gather and grow in Christian faith.
Member Directory
Contact Rock at the church office to get the online directory on your phone.
402 333-7466 x6
Your Special Event at PCOC
Life is full of transitional moments. Learn more about our policies and planning for these special events.
This Week's News & Announcements
Read our announcements for important updates about COVID-19 and church news. This week's announcements include a special video message from Marshall about the status of reopening the building.
Online Resources
Remember that God is always with you! During these anxious times, take care of yourself spiritually by using our church's online resources.
If you've missed a recent service or want to revisit a sermon, visit our sermon library for a recording.
Our church usually makes The Upper Room publication available in our Narthex to members. It is now available on our website, too!
Follow us on Facebook for more interactions.
Pentecost Gallery
On May 31, we presented the PCOC Pentecost Gallery, a congregational collection of original creative works and reflections about the Holy Spirit at work in our world. You can find it here.
Tuesday Bible Study for Adults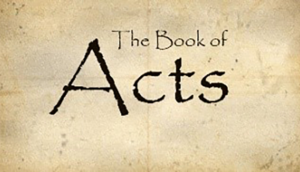 This week, we conclude our study of the New Testament book of Acts. This book tells the story of "The Acts of the Apostles" in forming the Early Church. This week we will study Acts 28. Pastor Zieman will deliver the Bible study via e-mail each week, and it is also posted to the website. 
Sunday School Fun for Kids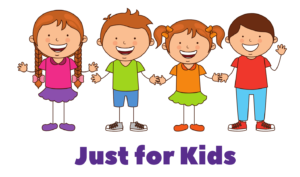 Hey, PCOC kids! Join us for Sunday school at your house. We have lessons that are fun for kids and easy for parents to teach.
Go to our Sunday School page to learn more and access the lessons!
More Kids Faith Activities
The creator of the materials that we use in the kids' worship kits during church services has provided these printable home activities.
One Great Hour of Sharing
Your One Great Hour of Sharing (OGHS) fish bank should have arrived in the mail several weeks ago.  Keep filling them with your coins and dollars. When we are able to meet again at church, we will collect them. Try these fun lessons and activities to learn more about the terrific projects that the OGHS offering supports to repair the broken things in our world.