In-person worship services Sunday at 9 & 11:10 a.m. in the Sanctuary. Newly recorded online worship every Sunday – available anytime.
Education, fellowship, & more – read our announcements.
Welcome to Presbyterian Church of the Cross
Join Us for Worship on
Sunday – May 9, 2021
John 15:9-17
"Love? It's Words and Deeds"
Sermon by Dr. Marshall Zieman
Sunday Worship Services
9:00 and 11:10 a.m. in Sanctuary
View Safety Details
-or-
Online Service Available Anytime
Watch & Listen
This week's music by
Annette White, organ
Cassie Rathman, flute
Kristi Treu, soprano

Spring Adult Education Classes
April 11 – May 16

Check your email from church for time,
location/Zoom links, and other details.

Sunday at 11:00-11:30 a.m. on Zoom
See your Church of the Cross friends!
Check your email from church for
the meeting ID and passcode.
May 9 – Caring & Sharing Day at
Don & MIllie's
11 a.m. to 3 p.m.
20% Donation to JHF Mission Trip
View Details
What else is happening at PCOC?
Who We Are
As a community of Christians, we welcome inclusively all who seek to learn and grow in the Christian faith. Our congregation is part of the Presbyterian Church U.S.A. We celebrate our congregational life through 
traditional worship
, 
exceptional music
, 
excellent education,
and 
energetic fellowship and mission programs
.
Learn more about our mission, vision, and history.
About Worship & Music
Based in the Reformed Tradition, the worship experience includes the reading and preaching of the Scriptures as well as expressions of prayer and praise. Music is a central part of worship with an exceptional program of music adding depth and vitality to the worship experience. The participation of children is valued in worship. Secured child care is provided for children up through age four, if desired.
We celebrate "Open Communion" which means that if you are a baptized member of another Christian denomination you are welcome to share this sacrament with us. Communion is generally served on a monthly basis as part of the worship service.
Learn more about Sunday Worship.
Sermon & Service Library
If you've missed a recent service or want to revisit a sermon, visit our
sermon library
for a recording.
Learn, Connect, & Serve
Church of the Cross has an active and engaged congregation. We offer many opportunities to gather and grow in Christian faith.
Find Support
Church of the Cross offers several caregiving ministries.
Member Directory
Contact Rock at the church office to get the online directory on your phone.
402 333-7466 x6
Your Special Event at PCOC
Life is full of transitional moments. Learn more about our policies and planning for these special events.
This Week's News & Announcements
Welcome to Presbyterian Church of the Cross! We're glad you found us. Read our announcements for important updates about church news and activities.
Online Resources
Remember that God is always with you! During these anxious times, take care of yourself spiritually by using the Presbyterian Church of the Cross (PCOC) online resources.
Tuesday Bible Study for Adults Every Week
Hello Bible scholars! The Tuesday Bible Study resumes on April 13 with a brand new study on the books at the end of the Bible, beginning with 1 John.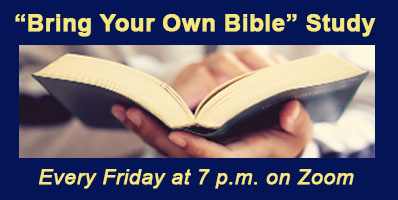 Bring Your Own Bible Class Every Friday Night
Pastor Christine is offering a class over Sunday's scripture on Friday evenings at 7:00 p.m. via Zoom. This is a drop-in class, so you are welcome to pop in and out as your schedule allows. All you need is a Bible. Join us! The Zoom invite will be posted on our website each Friday.
Join Zoom Meeting:
Check your email from church for the meeting ID and passcode.
Sunday School Fun for Kids