Our congregation's health and safety is important. Due to concerns related to the spread of COVID-19, the church building is closed. Worship will continue online.
Welcome to Presbyterian Church of the Cross
UNTIL WE ARE TOGETHER AGAIN, JOIN US ONLINE!
Service for Sunday, May 24
Prelude & Silent Meditation
Praise the Lord with Drums & Cymbals

Welcome & Call to Worship
Dr. Marshall Zieman
Hymn
O Beautiful for Spacious Skies
Pastoral Prayer
Rev. Christine Dempsey, Ph.D.
Anthem
O Love That Will Not Let Me Go

Sermon
"Coping with COVID" – Acts 1: 6-14
Dr. Marshall Zieman
Anthem
Eternal Father, Strong to Save (Navy Hymn)
Hymn
Our God, Our Help in Ages Past

Benediction
Dr. Marshall Zieman
Postlude & Silent Meditation
Variations on My Country 'Tis of Thee
This Week's Musicians
Trinity Brass: Marty McGuire, Gary Lynn, Jon Boomgaarden, Ann Pearson, Valerie Fuller, Noel Johnson, John Broderick
Dana Sloan, organ & Kristi Treu, piano
More Sunday Resources:
Who We Are
As a community of Christians, we welcome inclusively all who seek to learn and grow in the Christian faith. Our congregation is part of the Presbyterian Church U.S.A. We celebrate our congregational life through traditional worship,  exceptional music, excellent education, and energetic fellowship and mission programs.
Learn more about our mission, vision, and history.
About Worship & Music
Based in the Reformed Tradition, the worship experience includes the reading and preaching of the Scriptures as well as expressions of prayer and praise. Music is a central part of worship with an exceptional program of music adding depth and vitality to the worship experience. The participation of children is valued in worship. Secured child care is provided for children up through age four, if desired.
We celebrate "Open Communion" which means that if you are a baptized member of another Christian denomination you are welcome to share this sacrament with us. Communion is generally served on a monthly basis as part of the worship service.
Learn more about Sunday Worship.
Sermon & Service Library
If you've missed a recent service or want to revisit a sermon, visit our sermon library for a recording.
Learn, Connect, & Serve
Church of the Cross has an active and engaged congregation. We offer many opportunities to gather and grow in Christian faith.
Member Directory
Contact Rock at the church office to get the online directory on your phone.
402 333-7466 x6
Your Special Event at PCOC
Life is full of transitional moments. Learn more about our policies and planning for these special events.
Remember that God is always with you! Take care of yourself spiritually by using the church's online resources during these anxious times.
If you've missed a recent service or want to revisit a sermon, visit our website to access the Sermon & Service Library for a recording. Social distancing is tough and can be isolating for many. If you know someone who is looking for a worship experience during these uncertain times, please direct them to our website to view one of our worship services.
Follow us on Facebook for additional interactions in the coming weeks.
Read our announcements for important updates about COVID-19 and church news.
If you are used to finding The Upper Room publication in our Narthex, you can now find it on our website! The May/June issue and four short prayer resources are now available.
Tuesday Bible Study
for Adults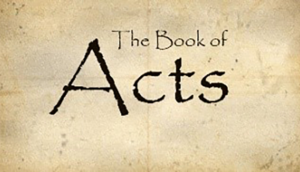 We are currently studying the New Testament book of Acts. This book tells the story of "The Acts of the Apostles" in forming the Early Church. This week we will study Acts 20. Pastor Zieman will deliver the Bible study via e-mail each week, and we also will post it to the website.
Want to join the study? Contact Marshall via email: marshall@pcoc.us
Sunday School Fun for Kids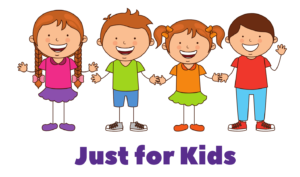 Hey, PCOC kids! Join us for Sunday school at your house. We have lessons that are fun for kids and easy for parents to teach.
Go to our Sunday School page to learn more and access the lessons!
More Kids Faith Activities
The creator of the materials that we use in the kids' worship kits during church services has provided these printable home activities.
One Great Hour of Sharing
Your One Great Hour of Sharing (OGHS) fish bank should have arrived in the mail several weeks ago.  Keep filling them with your coins and dollars. When we are able to meet again at church, we will collect them. Try these fun lessons and activities to learn more about the terrific projects that the OGHS offering supports to repair the broken things in our world.
CHURCH OFFICE CLOSED ON MONDAY, MAY 25
In observance of Memorial Day, the church office will be closed on Monday, May 25. Take time to honor the brave men and women who served this country.
HEALTH & SAFETY: COVID-19 PRECAUTIONS
Our congregation's health and safety is important. As more testing becomes available in Douglas County, the number of positive cases continues to increase. Our Session considered these numbers as we met this week to determine how PCOC will move forward in the days ahead. The Session's decision was for us to continue only with online worship until Session meets again in mid-June to reevaluate. The Session made this decision with guidance from the Presbytery, and you can read the full recommendation from the Presbytery. Marshall also addresses the decision during his sermon on May 24.
The church office is open by appointment only. Let us know if you need assistance. Until we are able to worship at church together again . . . stay at home, stop the spread, save lives, and find us online.
If you need a mask, contact Rock by email or by phone at (402)333-7466. He will arrange to have one delivered or have one ready for you to pick up.
Remember that God is always with you! During these anxious times, take care of yourself spiritually by using our church's online resources. Our church usually makes The Upper Room publication available in our Narthex to members. It is now available on our website, too!
VBS HAPPENING ONLINE JULY 13-17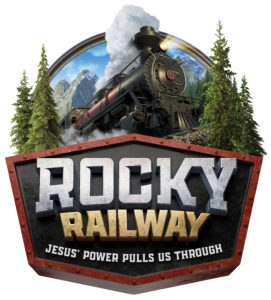 The Rocky Railway is making a stop at your house! VBS is coming to you this summer, instead of you coming to the church. Heather and the VBS team are busy creating videos and planning fun activities for you to watch and do at home.
THANK YOU FROM VESPER CONCERTS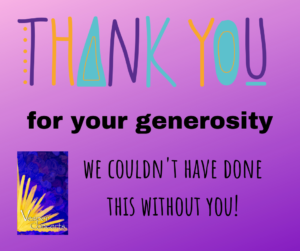 THANK YOU to all of you who participated in our annual Omaha Gives fundraising campaign. It was a great success!
We are grateful for every dollar received, especially in light of the current circumstances and challenges we all face.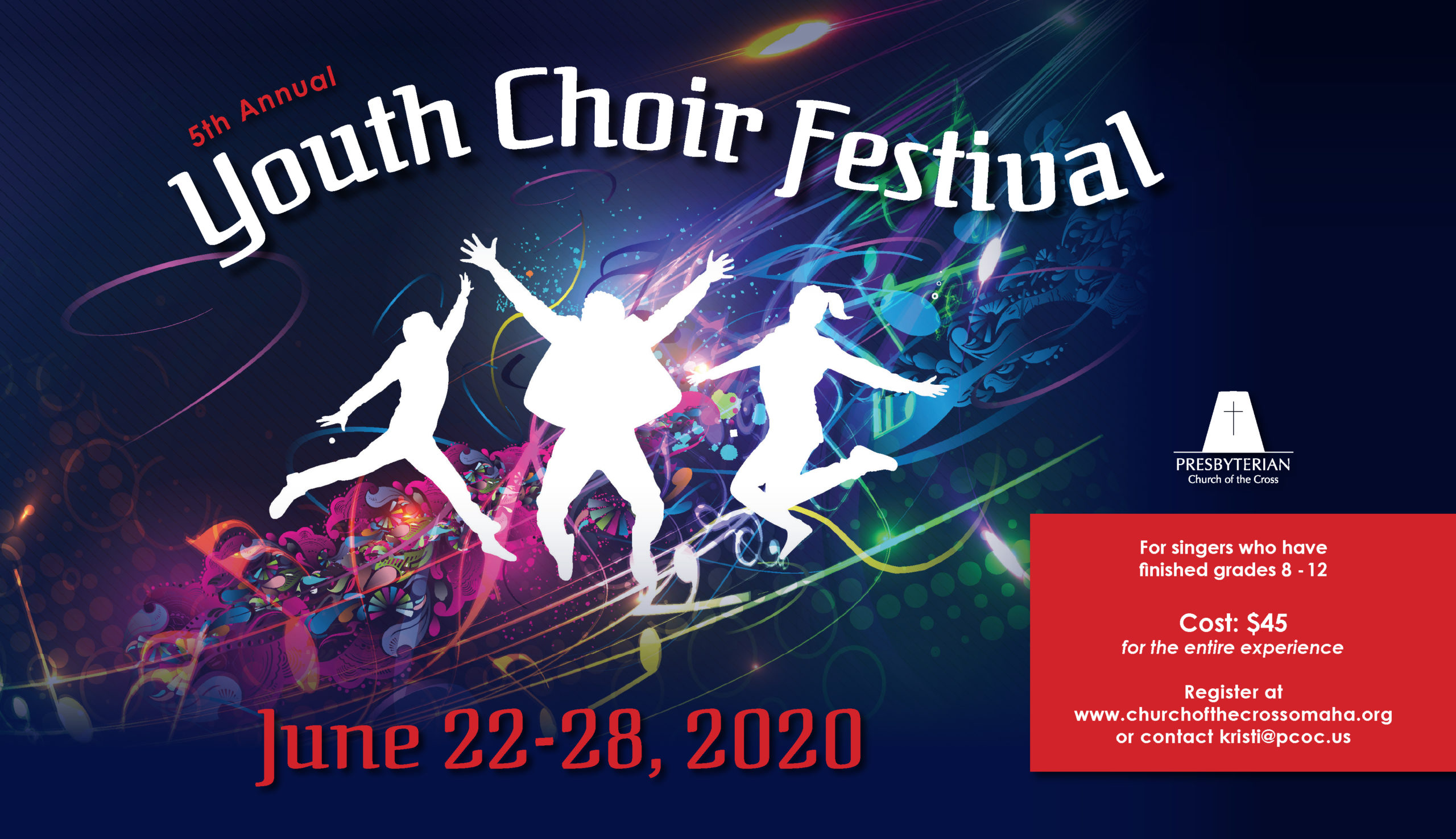 YOUTH CHOIR FESTIVAL JUNE 22-28
PCOC PRESBYTERIAN WOMEN - RECOGNITION OF SERVICE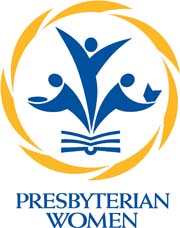 PCOC's Presbyterian Women have presented Diane Kratz with the denomination's Honorary Life Membership certificate and pin for her faithful service for ten years as our Moderator or Co-Moderator between 2004 and the present. Diane has helped spearhead our missions with hygiene kits, the prison stocking ministry, and the Presbytery sewing day.
Congratulations, Diane, and thank you for a job well done!