Welcome to Presbyterian Church of the Cross
Join Us for Worship on
Sunday, October 24, 2021
Mark 10:46-52
"The Last Minute Disciple"
Sermon by Dr. Zieman
Music by Carillon Choir, Larry Frederickson, director; Dana Sloan, organ
Sunday Worship Services
9:00 or 11:10 a.m. in the Sanctuary
(please follow our safety protocols)
-or-
Livestream at 9:00 a.m./Recorded service available immediately following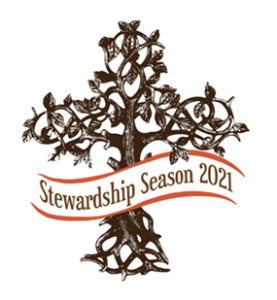 On Sunday, October 10, we began our Stewardship Season 2021 emphasis: Our Church in changing times, ready to grow where God leads. "Perhaps you are here for just such a time as this." -Esther 4:14.
Stewardship is the process for caring for all that God has given us. During worship we'll talk about the ways God has drawn us together as a church family out of a multitude of backgrounds and life situations, to be a witness for compassion, grace, and love at Church of the Cross. Too often the fall stewardship event is focused completely on financial giving when stewardship actually encompasses much more than our gifts of money. This should be a time to focus on discipleship and commitment to not only pledging our financial resources to the ministries that God is calling us to do, but to consider our participation and involvement in them. That is why our focus this year is not just a Stewardship Sunday but a Stewardship Season for 2021.
Each member is encouraged to complete their stewardship card during this emphasis time in October and prayerfully consider ways in which each of us may make a commitment to be better stewards throughout the year. For your convenience, we've created an online card for you to complete, or you can return the one that you received in the mail.
Our halls are filled with activity . . . Find out what else is happening at church this week!
Sign up for one of our upcoming events!
Sermon & Service Library
If you've missed a recent service or want to revisit a sermon, visit our sermon library for a recording.
Who We Are
As a community of Christians, we welcome inclusively all who seek to learn and grow in the Christian faith. Our congregation is part of the Presbyterian Church U.S.A. We celebrate our congregational life through traditional worship,  exceptional music, excellent education, and energetic fellowship and mission programs.
Learn more about our mission, vision, and history.
Learn, Connect, & Serve
Church of the Cross has an active and engaged congregation. We offer many opportunities to gather and grow in Christian faith.
Your Event at PCOC
Life is full of transitional moments. Learn more about our policies and planning for these special events.
About Worship & Music
Based in the Reformed Tradition, the worship experience includes the reading and preaching of the Scriptures as well as expressions of prayer and praise. Music is a central part of worship with an exceptional program of music adding depth and vitality to the worship experience. The participation of children is valued in worship. Secured child care is provided for children up through age four, if desired.
We celebrate "Open Communion" which means that if you are a baptized member of another Christian denomination you are welcome to share this sacrament with us. Communion is generally served on a monthly basis as part of the worship service.
Learn more about Sunday Worship.
Member Directory
Contact Rock at the church office to get the online directory on your phone.
402 333-7466 x6