ADULT FELLOWSHIP GROUPS
There's a Group for Everyone at PCOC!
JUMP TO PCOC GROUP
YOU MIGHT ALSO BE INTERESTED IN …
LOOKING FOR YOUTH FELLOWSHIP?
Church of the Cross has an active and engaged congregation. We offer many opportunities to gather with others in Christian faith.
If you are interested in forming a new fellowship group, please follow this process.
Book Group
Every 3rd Wednesday from 5:15 to 6:30 p.m.
Room 13
We encourage any and all to join us on the third (or occasionally the second) Wednesday of each month from 5:15 – 6:30 for lively discussion. Anyone who likes to read and discuss books is welcome! Contact June Fettig for more information.
2022-2023 meeting schedule and book selections:
Sept. 20 The Seven Husbands of Evelyn Hugo Taylor Jenkins Reid
Oct. 18 A Woman of No Importance by Sonya Purnel
Nov. 15 The Last Bookshop in London by  Madeline Martin
Dec. 20 Women Who Built Omaha by Eileen Wirth
Jan. 17 The Extraordinary Life of Sam Hell by Robert Dugoni
Feb. 21 Lessons in Chemistry by Bonnie Garmus
March 20 Lillian Boxfish Takes a Walk by Kathleen Rooney
April 10 The Alchemist by Paulo Coelho
May 15 Lightning Strike by William Kent Krueger
June 19 Demon Copperhead by Barbara Kingsolver
July 17 ANNUAL PLANNING SESSION
Aug. 21 A Piece of the World by Cristina Baker Kline
Sept.18 Remarkably Bright Creatures by Shelby VanPelt
GALS (Growing and Loving Servants)
The GALS of PCOC is a fellowship group for all adult women of the church with a focus on faith, fun, and friendship. We enjoy camaraderie with each other while experiencing a variety of activities throughout the greater community.  This vibrant group operates on a pay-as-you attend basis, thus participation for events is optional.  Events are advertised through Cross Currents and the weekly bulletin, with sign up for each event at the Information Desk.  Ladies, please join us for all or any events!  For further information contact Staci Voss or Brenda Graumann.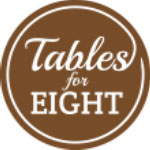 Tables for Eight
Tables for Eight is in the Fall Session (Sept., Oct., Nov., and Dec.) 
Sorry, registration is closed. Questions? Contact Pam Otto
How It Works
Membership Committee will group eight people from those participating.
Singles and couples are always very welcome in any group. If a couple signs up, they are counted as two of the eight.
Each Table for Eight decides the day and time they'll meet.
A Table for Eight grouping is assigned for a four month session (Sept. Oct. Nov. Dec.), (Jan. Feb. Mar. Apr.), and (May, June, July, Aug.). Participants are reassigned each session. Reassignments are made by email or phone.
At the end of each gathering, the group decides who will host next and when to meet.
At the end of the year, participants will evaluate the program and modifications may be made.
If you are currently in a "Tables for Eight" grouping or on the "substitute list," you will automatically be assigned to a new group or remain on the "substitute list" unless you notify Pam Otto.
FAQs
Does this have to be a dinner?
No. This may be a brunch, lunch or even just appetizers/desserts and beverages. Each group decides this, but dinner seems to fit people's schedules better.
Do I have to host?
Ideally, this will give each participant an opportunity to host; however, if you are unable to do this, accommodations may be made within the group.
What if I don't like to cook?
The food contribution does not have to be "homemade."
Is this a Bible Study group?
No. There is no set agenda.
What is the dress attire?
Casual.
Do I have to sign up for each four month session?
No. Unless you notify Pam Otto by the deadline (see next question), we will assume you're participating the following session.
What are the signup deadlines?
Deadline for the first session (Sept. – Dec.) is August 10, second session (Jan. – Apr.) is December 10, and third session (May – Aug.) is April 10.
May I sign up for a specific four month session?
Yes. Sign up sheets will always be available at the Information Desk, and we will accommodate your request. Tables may be configured to accommodate the number of participants.
May I sign up as a substitute?
Yes. This list will be used to fill in when regulars cannot attend. The substitute will contribute to the meal.
If a substitute cannot attend, may I invite someone else?
Definitely. Hopefully this will encourage new people to sign up next session.
Tai Chi
Tai Chi meets on Mondays and Thursdays at 10 a.m. in the Lower level Great Room. They practice gentle stretching and deep breathing. Masks are optional.

Drop in if you'd like to attend a class. Contact Paula Allen with questions.
The 49ers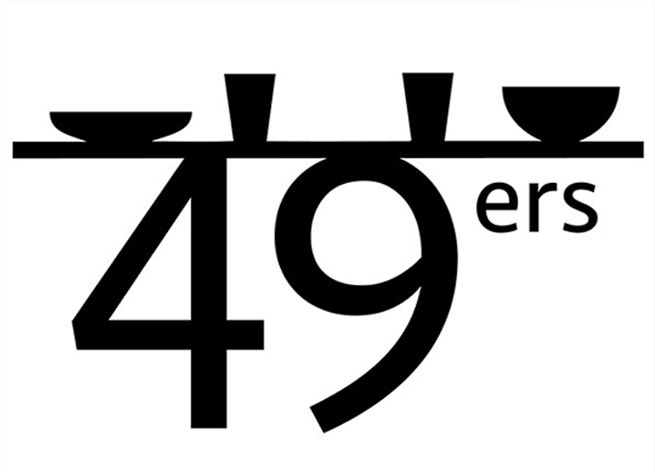 Every 1st Tuesday from 11:30am to 1:00pm
Meeting time & location vary – See bulletin & CrossCurrents for plans.
All adult persons of any age are welcome to join the 49ers for fun and fellowship. Speakers are selected from all around the ares. Meeting plans are announced in the church bulletin and in Cross Currents. New members are always welcomed! Contact Mary Ott or Judy Sundberg for more information. See what's happening this month!
Active Minds
Every Tuesday from 2 p.m.- 4 p.m.
Great Room on the lower level
Afternoon Social Group! This is a drop-in group that you may attend whenever your schedule allows.  Each month a new card or board game will be offered.  We will teach you how to play, on whichever week you can join us.  The goal is to keep learning!
Bring your own beverage in a closed cup.  No food.  Just show up and enjoy yourself.  Questions, email Earlene Uhrig.
Friday Night Gourmets
Every 2nd Friday at 6:30 p.m.
Location varies – See bulletin & CrossCurrents for plans.
Friday Night Gourmets is a dining out group that meets the second Friday of each month, September through May. Our gatherings begin at 6:30 with socializing and dinner. Various members act as host and co-host, selecting the restaurant for the month. Each December for the past several years, we have had a potluck at a host's home rather than eating at a restaurant.
This is a lively and inviting group. Please join us! Watch the worship bulletin and Cross Currents for information about our next event. Sign up sheets are at the Information Center.
If you have questions about the group you are welcome to contact Curt Field or Launie Lambert.
Piecemakers of the Cross
History
The PieceMakers formed in January 2001, and they have enjoyed prolific quilt making since the beginning. Their mission is to make quilts to welcome newborns into our church family, and the group continues to joyfully fulfill that mission. If you venture to Room 11 on any Wednesday evening, September through May, you will find a talkative group of all ages of experienced quilters and novices. Each person joins in the cutting, pinning, stitching, and overall great time! New members of all ages are always welcome, regardless of quilting ability.
At any given time, there are 5-10 quilts in varying stages of production, and enough work to keep 10-20 people busy each week. PieceMakers have sewn other projects, too. Easter banners for the sanctuary, appreciation quilts for retiring staff, 26 quilts for our partner church's camp in Russia, tote bags for Bible school in Russia, a raffle quilt and other similar projects. On May 20, 2012 PieceMakers gave the 100th quilt to a new baby in the congregation. Children were asked to bring their own baby quilts to church to share. A warm and cuddly display radiated love out into the congregation. See you in September!!!
Stop by the Information Center to see the scrapbook of this group's handiwork!
New Quilting Process for Piecemakers
In Fall 2022, with an inventory of 10+ completed quilts on hand, Piecemakers have decided to take a well-deserved break from meeting every week. The quilting will continue with a new format. ALL quilters in the PCOC congregation are invited to participate in a new process to ensure we continue to welcome newborns to our church family with handmade quilts. You will be invited to use the patterns, fabric, and even equipment available in Room 11.
If you are interested in joining this new Piecemakers process, please contact Linda Miller, Judy Arms, or Karen Morey for the details.
Music & Movement
On two mornings a week, you will find an active group of predominately "senior citizens" (all levels) exercising body and spirit!
Monday and Thursday morning classes offer an early exercise session at 9:15 a.m. that is repeated at 11:00 a.m. In between, we offer "singing" (for our enjoyment only) to exercise our vocal cords and sing music that has special meaning to us – anything from early-mid 20th century to old hymns and Americana. Each segment of activity is 45 minutes in length. Exercise takes place in the "Great Room" on the lower level (enter through the north church parking lot), and the singing happens in the choir room on the main floor of the church. You are invited to participate with any or all morning activities!
Session Overview
The exercise routines require you to wear supportive shoes and loose, comfortable clothing. If you are presently under a doctor's care, you may want to share what you will be doing with that professional, but for the most part, the exercise can be adjusted to the level of exertion that you feel you need.
Exercise begins with stretching out, deep breathing, and general warm up. The group uses light weights for strength building and resistance bands for toning, all as part of the class. After a cool down, participants have accumulated about 2 miles of movement. (For those who prefer just walking, a track in the north lot of the church has been marked off. It is also used for warming up or cooling down before/after class.
The exercise music is varied and familiar. Members will recall growing up singing and dancing through our younger days to these tunes. The singing session is a variety of what was mentioned above, depending on the mood of the group! (The group takes the song books to retirement facilities and sing with those residents regularly, too.)
All Are Welcome
This is a very active, fun-loving group who is determined to maintain health and enjoy life in the process. There are no pre-requisites to join this fellowship – just a cheerful spirit and an eagerness to be healthy, sharing and enjoying the blessings of lives together. No charge, no "auditions", no age or gender or church affiliation requirements – ALL are welcome. Call Betty Baddley if more information is needed.