College & Young Adult Fellowship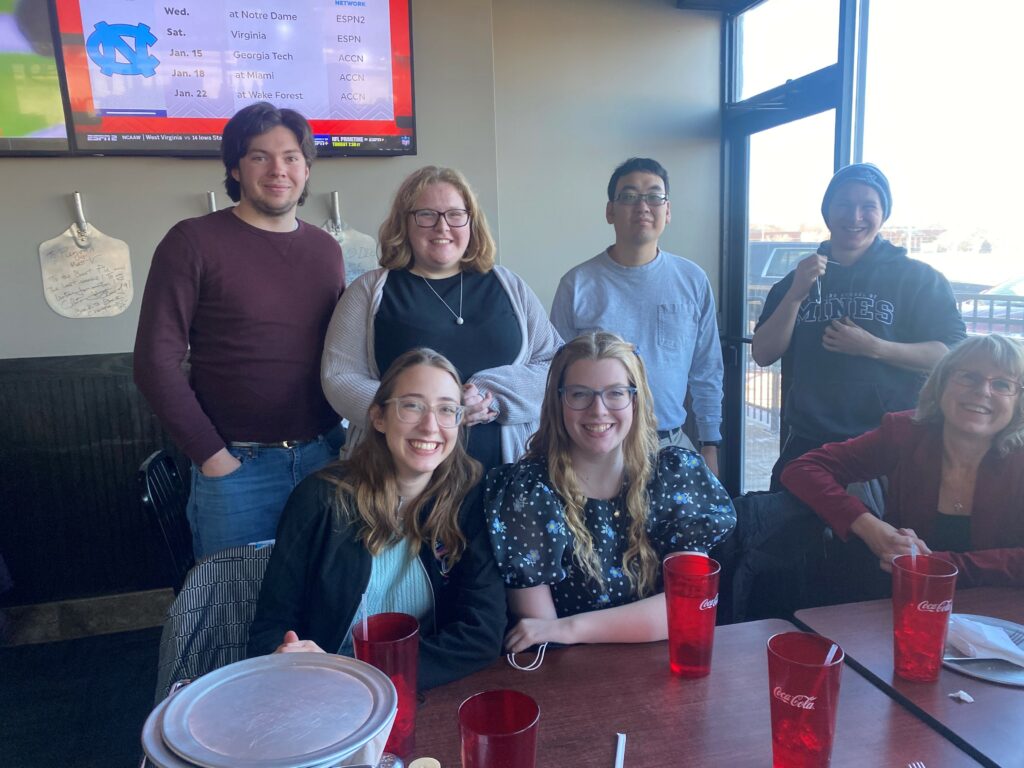 Cross Roads
This is a monthly lunch gathering of college students and recent high-school graduates on the first Sunday of the month after late worship.  We will get pizza, have a sermon talk-back, and enjoy fellowship.  We will plan two mission events for the year!

College Bible Study 
Meets on Sunday nights during the school year at 8:00 p.m. (Sept. 12-Nov. 21). This fellowship and study gives a chance for our college students and new recent school graduates  to bond via Zoom, learn how to live a life of faith in a new environment, and keep connected with our church friends. This study is currently on summer break.
Gathering at the River
YA Mission Weekend June 21-25, 2023
Stay at Calvin Crest and do local mission work.
Wednesday, June 21
4:00-6:00 – Completely Kids
6:30 – Sandwiches and at the church
Thursday, June 22
10:00 – Meet at Church of the Cross – fill water bottles and pack
2:00 – Meet at Sienna Francis House to hand out water bottles and glasses
5:00 – Camp Calvin crest – check into Cabins
6:30—Hobo Dinners
9:00 – Ice Breakers, bonfire, Smores, Games
Friday, June 23
8:00 – Breakfast at Camp Calvin Crest
9:00 – Habitat for Humanity House in Fremont
5:00 – Free time and GAGA ball
6:00 – Dinner
8:30 – Bible Study
9:00—T-shirt toys for Homeward Bound in the Heartland
Saturday, June 24
8:00 – Breakfast in the Cabin – Pancakes
9:00 – Set up Fireworks Stand for ROC ministries in Ashland
6:00 – 9:00 Night on the town! Our favorite food truck? Ice cream?
10:00 – Boundary Breaking, Games
Sunday, June 25
8:00 – Breakfast in the cabin
10:00 – Worship at PCOC
Cost per person $100.