Sunday Morning Fellowship
(Held Online via Zoom)
NOTE
Due to concerns related to the spread of COVID-19, some Sunday morning worship and  fellowship activities are currently held online.
Every Sunday at 11 a.m.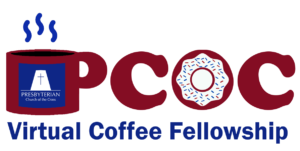 Please join us each Sunday at 11 a.m. for virtual coffee fellowship! The gatherings are held on Zoom and start as one large group. We then break attendees out into smaller groups for part of the hour for more personalized socializing.