SENIOR HIGH FELLOWSHIP
Fellowship & Service for Grades 9 – 12
9th – 12th graders meet for opportunities to learn, participate in mission opportunities (both inside and outside the church walls), lead worship on Youth Sunday, have fun and fellowship on a weekly basis. They also participate in several fundraising events for their annual summer mission trip.  For fall 2020, SHF will alternate fellowship and education activities weekly. Youth advisors include Dawn & Brad Gibson, Holly Baddley, and Ethan Bennett. On Zoom Sunday School weeks, the sessions are led by Heather Berry & Holly Baddley.
When
Sundays at 5 p.m. starting in September
Questions?
Contact the church office by calling 402-333-7466.
To participate in youth group, you must follow the COVID-19 safety protocols below. You must also complete the permission/waiver form and the COVID-19 release form.
2021 Mission Trip
The 2021 Sr. High Mission Trip was June 13-18 to Ferncliff camp, about a 9-hour drive, located near Little Rock, Arkansas. Ferncliff is a 501(c)(3) nonprofit organization located just ten miles west of Little Rock, Arkansas. It was founded in 1937 as a place for youth and adults to gather and experience creation in community with one another. Ferncliff is unique in having its own 10,000 sq ft Disaster Assistance Center commonly referred to as "the DAC". Ferncliff has a covenant relationship with Church World Service (CWS) and Presbyterian Disaster Assistance (PDA). The warehouse is one of two centers designated to receive Gift-of-the-Heart kits from churches around the country. While at Ferncliff, we will work in the DAC, on the camp's sustainable farm and we'll complete maintenance projects around camp. We plan to work outside as much as possible. For more information on Ferncliff, please visit their website:  www.ferncliff.org.
Watch the slideshow!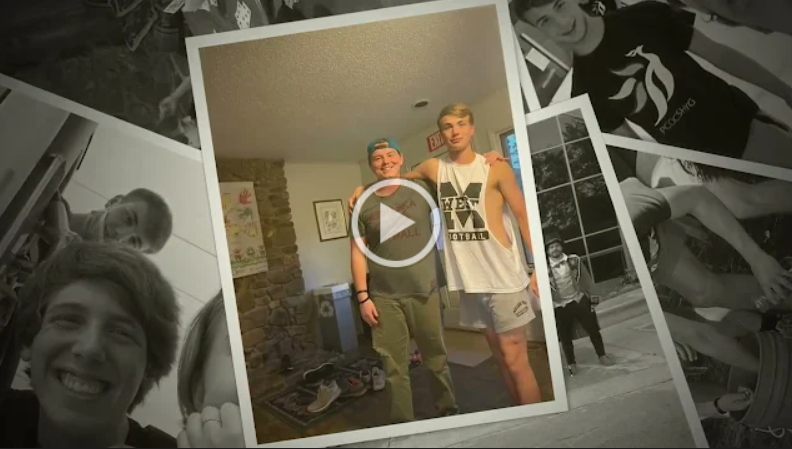 COVID-19 Safety Protocols
1) Parents are asked to take their youth's temperature before arriving at church. Leaders are asked to do the same for themselves. If someone has a fever above 100.4, that person should not attend the youth group activities.
2) If youth/leaders have any of the following symptoms associated with COVID-19, that person should not attend the youth group activities.
Fever (>100.4)
Chills
Cough
Shortness of breath
Sore throat
Diffuse body aches (not limited to a localized body area)
New loss of taste or smell
3) If youth/leaders have tested POSITIVE for COVID-19, have been in DIRECT contact with anyone who has a confirmed POSITIVE test for COVID-19, that person should not attend youth group activities.
4) All youth/leaders will wear masks while inside the building. When playing games outside that might involve closer contact, youth/leaders will wear their masks.
5) Temperatures will be taken upon arrival. Anyone with a temperature of 100.4 or higher will be asked to leave.
6) Youth must keep their body parts to themselves. No touching allowed, this includes hugging, shaking hands, etc.
7) Hand sanitizer will be provided. Everyone will use it upon arrival and before leaving.
8) Physical distancing must be maintained. Stay 6 feet apart at all times.
9) Youth will meet outdoors if possible. In the case of inclement weather, youth will meet in Fellowship Hall where social distancing is possible.
10) Youth will remain in one area of the building while meeting inside. Wandering around the church is not allowed.
11) Youth will only use the restroom near the Office while inside the building.
12) Meetings will last one hour.
13) If food is involved, individual packages of snacks and water bottles will be used. No group snacks or drinks.
14) After meeting, all indoor surfaces that were touched during the meeting will be disinfected. Leaders will facilitate this.
15) All leaders/youth will need to sign a waiver to participate in youth group activities.
16) All health and safety concerns, including any individual contracting COVID-19 should be reported immediately to Rock.