KIDS & YOUTH
ONLINE CLASSES & ACTIVITIES
Online Sunday School for Every Age
PCOC is a great place to make friends and learn about God! We offer classes for every age. Be sure to check out our Fun & Games section below the lesson, too!
Preschool Lesson for Sunday, January 24
This week's video lesson is about Jonah in Nineveh. Watch a fun cartoon and complete a quick lesson with a parent.
Elementary Lesson for Sunday, January 24
Watch what happens when our Whirl cartoon friends encounter a bully this week. Our Sunday School video also includes a Bible story about Jonah visiting Nineveh and a lesson taught by Sue Thomas.
Fun & Fellowship on Sunday, January 24

5 p.m. on Zoom
Led by Heather and Holly
Join us for White Board Bible fun!  Check your email from church for the meeting IDs and passcodes.
Colorful Prayers
Did you know that coloring can help you when you feel anxious?
Praying helps, too!
Find those markers, crayons, or colored pencils,
and try these prayer coloring sheets.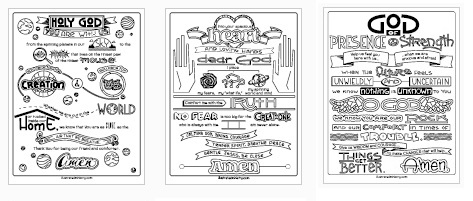 New Year Wishes
Color your 2021 wishes.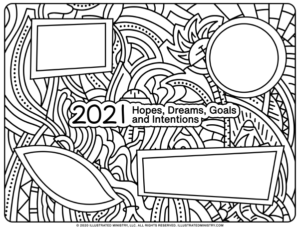 Affirmation Jar
God teaches us to love others.
We must show love and compassion to ourselves, too.
Try this special activity to help you do just that!
Epiphany Activity
Make an Epiphany star.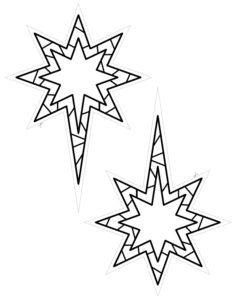 Faith Drive Thru Event for Kids
September 13, 2020
Our faith drive thru event for kids on Sunday, September 13 was a success! Thank you to our PCOC volunteers and to all the kids and parents who attended. It was great to see our PCOC kids.