CHRISTMASTIDE MUSIC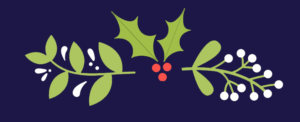 On December 18, 2022, Alleluia and Chamber Singers, along with Resound Vocal Ensemble and professional brass ensemble and percussion, presented John Rutter's exciting setting of the "Gloria," arrangements of beloved old and new Christmas carols and songs, and congregational hymns. Individual songs are provided below. The service in its entirety can be found on the December 18 worship page.
Once in Royal David's City
Of the Father's Love Begotten
Above the Weary Waiting World
The Advent and Christmas seasons are a special time for music at Church of the Cross. On this page you will find access to all the music presented in our Advent and Christmas worship services, plus our special orchestra and choir presentations from past years. In addition, a new Advent Candlelight Concert will be posted each week by invited guest musicians as well as our own talented musicians. You can click and listen anytime throughout the season.
The Advent Candlelight Concerts are presented in loving memory of John Behrens, former choir member of Church of the Cross.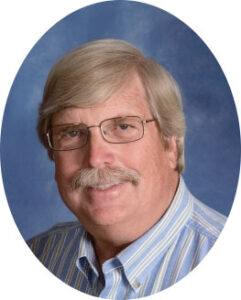 John Behrens
1948 – 2020
Advent Candlelight Concerts
Advent Candlelight Concert – Week 4
Partita for English horn and Organ, Op. 41 Nr. 1
Jan Koetsier (1911-2006)
Dr. Sara Renner, English horn & Dana Sloan, organ
Program
I. Liberamente
II. Larghetto
III. Vivace
IV. Largo
V. Andante sostenuto
Program notes
Dutch composer Jan Koetsier's Partita for English horn and Organ, composed in 1954, exists as one of the few pieces originally written for English horn and organ in the gamut of the repertoire. Abiding with Koetsier's compositional outlook of practical needs and requirements of the instruments to consciously determine the instrumentation of his works, the open, reedy sound of the English horn pairs with the large number of reed pipes and stops on the organ. This creates the effect of what could be considered a double reed choir, with the timbres of the English horn and organ intertwining with equal importance to the integrity of the composition.
The five movement work begins with a short prelude, introducing the collaboration of the ensemble, as well as introducing the motive to the first movement in the organ line. The movement is a brisk allegro, with tonalities and rhythmic characteristics that hearken back to the style of German composer Paul Hindemith (1895-1963). The second movement utilizes the pastoral imagery that was common in the Baroque era, including arias "Sheep May Safely Graze" by J.S. Bach (1685-1750), and from G.F. Handel's (1685-1759) Messiah, "And He Shall Feed His Flock." The use of the pastorale, which is often a slow 6/8 meter, often implies a sacred image, which could be seen as a foreshadowing to the use of the chorale Wie schön leuchtet der Morgenstern in the final movement.
The third movement is a lively vivace, with a constant rhythmic pulse throughout. This movement highlights the articulation capabilities of the English horn, and alternates with figures of sustained notes and slurred technical passages in both the English horn and organ lines. The fourth movement is for organ alone, resembling the chorale preludes of J. S. Bach, as it begins to introduce the chorale tune. This also serves as an example of Koetsier's compositional practicality, as it gives the English horn time to rest. The final movement hearkens back to the sacred, pastorale setting of the second movement with a triplet ostinato figure that lays the framework for the chorale. Wie schön leuchtet der Morgenstern (How lovely shines the morning star) is a hymn written by Philipp Nicolai (1556-1608) in 1597. This hymn has found its way into the sacred works of Dieterich Buxtehude (1637/39-1707), J.S. Bach's Cantata BWV 1, and many others. It is a hymn that is often associated with the Epiphany season.
Despite its obscurity in the repertoire, Jan Koetsier's Partita for English horn and Organ encompasses a variety of colors, timbres, and styles within a short work. The rhythmic excitement and mysterious tonalities leave the listener engaged, yet curious, wondering where the work could go next- much like the wonder of those following the "Morning Star."
–Program Notes by Dr. Sara Renner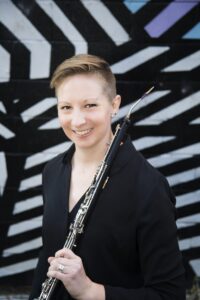 About Sara Renner
An accomplished oboist with an international performing career, Sara Renner currently serves as Principal Oboe and Woodwind Faculty for the OperaMaya International Music Festival and frequently performs with the South Dakota Symphony, Sioux City (IA) Symphony Orchestra, Omaha Symphony, and various ensembles in the greater Omaha area. Sara has performed with numerous high profile artists, including Dame Evelyn Glennie, Amy Grant, Michael W. Smith, Cirque Musica, and Celtic Woman. An advocate for new music, Sara commissioned five new works this past year for unaccompanied oboe and English horn for her first solo album, Oboe: Unfolded, which was released in 2020. It is available on Spotify, iTunes, Amazon, YouTube Music, and other digital streaming platforms. Working to maintain an international performing presence, Sara was a recitalist for the virtual 2020 RioWinds Festival, which is based in Rio de Janeiro, Brazil and is part of the Musica no Museu cultural concert series.
As the former principal oboist of the Shen Yun Performing Arts New York Touring Company and Shen Yun Symphony Orchestra, Sara has performed in almost every major opera house and concert hall in the United States and abroad, including Carnegie Hall, Boston Symphony Hall, Davies Symphony Hall, Chicago Symphony Center, the Kennedy Center, the David Koch Theatre at Lincoln Center, the Barbican Centre (London), The Arts Centre (Melbourne), The Capitol Theatre (Sydney), Bunka Kaikan Theatre (Tokyo), and others. Sara completed three international tours with Shen Yun, performing across Canada, Europe, Argentina, Australia, Taiwan, Japan, and Korea.
In the summer of 2017, Sara joined the festival orchestra of OperaMaya as Principal Oboe, where she performed across the Yucatan Peninsula. During this time, Sara was also invited to serve as the Guest Principal Oboe for the Camerata de Cancun. In 2018, OperaMaya made history as the first Western classical music performance in the city of Mahahual, and in 2019, the first Western classical music performance in Francisco Uh May, Tulum. Sara was recently appointed as a member of the Woodwind Faculty for OperaMaya's tenth season in 2020.
Sara's research and scholarly interests lie within the realm of theology as performance and connecting early music to contemporary works. Her article "A Musical Sacrament: The Trinity of James MacMillan's The World's Ransoming" was a featured article in the 2020 International Double Reed Society Virtual Symposium, and is published in The Double Reed, Vol. 43, No. 2.
Sara holds both a Bachelor's and Master's degree in Performance from the University of Nebraska-Omaha and the Columbus State University Schwob School of Music, respectively. She received her Doctorate of Musical Arts in 2019 from the University of Cincinnati College-Conservatory of Music, where her secondary discipline was Musicology with an emphasis in Early Music. Her teachers include Dr. Mark Ostoich, Dwight Parry, Christopher Philpotts, and Dr. Susan Hatch Tomkiewicz.
When not making oboe reeds or practicing, Sara enjoys running, yoga, and scary movies. She volunteers annually at Camp Calvin Crest in Fremont, NE as a counselor for high school students.
Advent Candlelight Concert – Week 3
Savior of the Nations, Come
Organ Settings of the Hymn Tune
Dana Sloan, organ
Program
Hymn tune composed by Martin Luther (1483 – 1546)
J.S. Bach (1685 – 1750) from the Great 18 (In organo pleno)
J.S. Bach from the Great 18 (ornamented version)
J. S. Bach from the Little Organ Book
Dietrich Buxtehude (1637 – 1707)
Paul Manz (1919 – 2009)
Karl Wolfrum (1856 – 1937)
Max Reger (1873 – 1916)
Hugo Distler (1908 – 1942)
   – Choral
   – Variation
   – Toccata
Program Notes
As I considered what I might play for today's program, I realized that the wealth of organ music based on Advent hymns was simply too huge for a 30 minute program. So, rather than try to present a sampler of music based on Advent themes, I decided to do something that I had never done before; play a program based on one musical theme. In this case, the theme is the German, Lutheran chorale (hymn) "Nun komm der Heiden Heiland" (Savior of the Nations, Come [Hymnal No. 102]).
Martin Luther wrote the text of the hymn, probably for the Advent season of 1523 based on a paraphrase of the Latin hymn " Veni redemptor gentium". He also wrote the music in the same year. It has since appeared in countless Christian hymnals.
Each of the organ pieces is based on this simple four phrase hymn. The weak point of the program is that with the exception of one piece, they are all in the same key. However, the astonishing variety of musical styles represented quickly overcomes (and I hope helps the listener overlook) that programming weakness.
The first two settings by Bach come from his collection of choral preludes "The Great 18", a collection of some of Bach's largest choral based works. In the first setting, the choral melody appears throughout in the pedal line, and in the second in the soprano voice in a highly ornamented version. The third of the Bach pieces is a simple and compact as the first two are expansive coming from his collection "Orgelbüchlein" (Little Organ Book).
Dietrich Buxtehude was perhaps the leading organist, composer in the decade before Bach, and as such played a large influence on the younger man, who traveled to study with the older master and in the process overstayed his leave and perhaps hastening his early departure from his first church position.
Paul Manz is the only non-German composer represented on the program. He spent the bulk of his career as the Cantor of Mount Olive Lutheran Church in Minneapolis, Minnesota. Manz contributed an enormous body of hymn-based organ music for the church year, much of it undoubtedly improvised. On a personal note, I was on the music staff of the Montreal Conferences for Worship and Music with Manz. I watched him play 2 services a day for 2 weeks and never once use a note of printed music.
Hugo Distler (1908-1942) served churches in Lübeck and Stuttgart as well as teaching at the Hochschule für Musik in Berlin. Distler's life came to a premature end with his suicide in 1942, it is thought due to the futility of trying to serve both God and the Nazi regime.

About Dana Sloan
Dana Sloan is the organist of Church of the Cross. He retired as Minister of Music after a 40 year tenure, during which the program grew to be one of the finest in the area. He holds degrees in organ performance from the Ohio State University and the University of Illinois.
Dana now focuses on providing quality choral and congregational support through his keyboard playing.
Divorced, Dana leads a rich and fulfilling life as a single, especially as the father of two grown children, Ryan, a cardiac intensive care nurse in Indianapolis, and Ashley, a special education teacher in Papillion. He is also the proud grandfather of three granddaughters, Jessa and Ellie, who live in Papillion, and Isla, who lives in Indianapolis.
Advent Candlelight Concert – Week 2
"Come, Redeemer of Our Race"

(Nun komm, der Heiden Heiland)
Johann Sebastian Bach (1685 – 1750)
Vocal & Instrumental Ensemble
Program
Come, Redeemer of our race Overture, with Chorus
The Savior now appeareth Recitative and Aria (Matthew Gerhold, Tenor)
Come, Jesu, come Aria (Matthew Gerhold, Tenor)
Behold, I stand at the door and knock Recitative (Thomas Stoysich, Bass)
Open wide, my heart, thy portals Aria (Sarah Frederickson, Soprano)
Amen! Come, Thou crown of all rejoicing          Chorus
Notes from Netherlands Bach Society
The following information is provided with permission from http://allofbach.com/en/bwv/bwv-61/.
This is a cantata filled with special effects, which is probably due to the young age at which Bach composed the work.
In the daring opening section, he combined the ancient Advent melody "Come, Redeemer of Our Race" with a French royal overture that would have sounded at home in Louis XIV's palace of Versailles. Such an overture was played as the king entered, which is very fitting for the reading on the first Sunday of Advent, when Jesus enters Jerusalem as a king riding on a donkey.
In an unusual bass recitative, Bach uses plucked strings to represent Christ knocking on the doors of the faithful. The soprano answers this call in her aria, opening her heart to Jesus.
In the final chorus, Bach uses the melody from another Christmas song, "How Brightly Shines the Morning Star" to rejoice in welcoming Christ. He ends the cantata with a unique radiant high note in the violin part.
In Bach's day, both the Advent song "Come, Redeemer of Our Race" and "How Brightly Shines the Morning Star" were well-known to all church-goers. So they would not have wondered why these songs appeared in Bach's cantata for the first Sunday in Advent, but rather how and where they appeared.
Kristi Treu, conductor
Singers
Sarah Frederickson, soprano
Olivia Hacker, soprano
Anna Flairty, alto
Brooke Lewis, alto
Matthew Gerhold, tenor
Adam Witte, tenor
Thomas Stoysich, baritone
Kirk Schjodt, bass
Instrumentalists
Anne Nagosky, violin
Juliet Yoshida, violin
Thomas Kluge, viola
Sara Curley, viola
Greg Clinton, cello
Bill Ritchie, double bass
Dana Sloan, organ
Advent Candlelight Concert – Week 1
Thomas Kluge, violin & viola
Program
Twelve Fantasies for violin without bass
Georg Philipp Telemann (1681 – 1767)
Suite in d minor for solo cello, BWV 1008
Johann Sebastian Bach (1685 – 1750)
Prelude
Allemande
Courante
Sarabande
Menuetto
Gigue
About the Music
Written in 1735, Telemann's "Twelve Fantasies for violin without bass" represent one of his favorite deviations from typical Baroque Era chamber music: compositions without figured bass. Telemann wrote – especially for flute or violin – pieces for one, two or four instruments and dispensed with the customary bass line, usually played by a stringed low-range instrument like a bass or cello and fleshed out harmonically by lute or harpsichord.
J.S. Bach's solo cello suites were written sometime between 1717 and 1723, while he was Kapellmeister in Köthen. Most of Bach's most well-known instrumental music (not written for organ) originated from his time there. The suites follow a standard form and feature movements titled and styled after dance music.  They were not intended to be played for dancing, but form, structure, and tempo are guided by the rules of corresponding dance music.
"These pieces are not Advent music, per se.  I chose them for this performance because of my love for the pieces themselves and the fact that both composers were devout Christians and employed as church musicians.  They wrote Advent music for their church choirs and considered composing music a testament to their faith.  I hope these pieces bring you to a place of joy and contemplation during this first week of Advent." – Thomas Kluge

About Thomas Kluge
Thomas Kluge is the principal viola of the Omaha Symphony, an active chamber musician, recitalist, and soloist. Prior to moving to Omaha, Thomas was a freelance musician in New York City. He performed with the New York Philharmonic, orchestras in Connecticut, and a number of chamber orchestras.
Thomas was educated in New York at the Manhattan School of Music, where his teacher was New York Philharmonic Principal Violist Leonard Davis. Before earning his master of music degree in viola performance, he studied in Stuttgart, Germany, with Hermann Voss of the Melos Quartet and in Bern, Switzerland, where he earned a diploma in violin pedagogy and viola performance and pedagogy from the Bern Conservatory of Music and Theater, where his violin/viola teacher was Max Rostal, who for decades was one of Europe's most prominent concert violinists and teachers.
Thomas teaches viola and is the orchestra director at Creighton University. He has been on the faculties of the University of Nebraska at Omaha, Brevard Music Center in Brevard, North Carolina, and Omaha Conservatory of Music. Thomas also maintains a private violin and viola studio and was a founding member of the Omaha Chamber Music Society, where he served as artistic director for several years.
He plays a viola made for him by the eminent American luthiers Carl F. Becker and daughter Jennifer.
Music from Advent Worship Services
Christ Be Born in Us
December 13, 2020
Ani Ma'Amin (I Believe)
December 13, 2020
The Word Was God
December 6, 2020
Melodie

November 29, 2020
A Rose E'er Blooming
November 29, 2020
Andante cantabile from String Quartet No. 1
November 29, 2020