NEWS & EVENTS
What's Happening at PCOC
Worship, music, fellowship, education, and mission are filling the halls at Church of the Cross! Keep reading to learn about our news and events. Be sure to sign up for our education and activity programs.
As you will read, church life is picking up. Each week we are delighted to see more familiar faces in the pews, and we're excited for a full calendar of activities.
Worship Schedule
We've returned to our two-service worship schedule and Sunday School!
9:00 a.m. Worship in the Sanctuary & on Livestream
10:00 a.m. Sunday School for all ages
11:10 a.m. Worship in the Sanctuary
Our early service is livestreamed each week, and a recording is available after the service is over. Services are available for a full year, so please explore our sermon library for all available sermons and services.
Power of Prayer
Submit a prayer request to our church's prayer team using our new online form. Prayer requests are confidential and shared only with members of the prayer team.
Cross Care Connections Support

2020 has been challenging on both our physical well-being and our spiritual lives.  Sometimes, we just need a friend or companion to walk with us.  Church of the Cross is reenergizing our wonderful care giving team as Cross Care Connections.  Please pray about how these deeply caring members of our congregation can walk along with you. More information will be coming soon, but if you or a loved one would enjoy a Cross Care Connections provider now, please contact Pastor Christine.

Tuesday Bible Studies
Afternoon Bible Study from 1:00 – 2:00 p.m. in Room 15
Men's Bible Study from 7:00-8:00 a.m. in Room 15 (Note this is a men's study only. If you are interested in a women's only Bible study, check out the Presbyterian Women's Morning Circle.)
New Members are welcome! Bring your own Bible and an inquisitive mind.

Fall Adult Education
Increasing Financial Literacy Classes on September 25 and October 2
Living on Hope: Terminal Illness, Chronic Pain, and Life in the Unknown classes begin October 9

Cornerstone Is Back!
The fall semester of Cornerstone begins September 14.
Registration is now closed.
PCOC Updates for The Week

Construction Updates
The South Parking Is OPEN for Sunday! Drive right in – the South Parking Lot gate will be unlocked on Sunday morning. We have the lot for one last Sunday. On Monday, September 26, the south parking lot will be closed for construction.
Power Outage This Week. We have another building power outage scheduled for Thursday, September 29. Staff will be working from home that day. If you need assistance, please call Rock's cell
Joys & Concerns
Former Member Sherri Juarez (joined the church with the 1980 confirmation class) passed away this week at the age of 56. She is the daughter of current members Mike and Velma Juarez.

PCOC Birthdays for This Week
Each week, we list birthdays, so you can extend your good wishes to one another. You can find member contact information in the online directory
9/22 – Brayden Downes, Olivia Downes, Lauren Harrison, Leah Whaley
9/24 – Pam Otto
9/25 – Jerry Klein, Roger Pauba, Emily Sumner
9/26 – Mary Carlson, Sierra Cunningham, Skip Decker, Dick Hart, Martha Henry
9/27 – Alena Bennett, David Goodwin, Gary Petersen, Cassie Rathman, Kara Versaw
9/28 – Adelyn Paul, Bryan Weber
Best wishes from your church!
September 18 is Pantry Sunday!
Youth Groups This Week
SHF is headed to the Stormchasers game on Saturday.at 6:00 p.m.
JHF will meet at church on Sunday from 4:45-6:30 p.m. for a scavenger hunt. Join us for fun and games – meet downstairs.
If you haven't submitted the permission slip, please do so before Sunday.

College Bible Study Every Sunday at 8 p.m. on Zoom
This fellowship/study provides a chance for our college students and new recent school graduates to bond via Zoom, learn how to live a life of faith in a new environment, and keep connected with our church friends. The Zoom link is in your email from church. Led by Pastor Christine.

All-Church Orchestra Rehearsal on September 28
All-Church Orchestra Rehearsals. If you signed up for the intergenerational All-Church Orchestra, your rehearsals are on September 28 and October 5 from 7:00 to 7:45 p.m. We will play in worship on Sunday, October 9 at the 11:10 service (with warm up at 10:20).

Agape for All Event on September 30
Agape for All will meet on Friday, September 30 at 7 p.m. in Room 15. Join Kathy and Patty to discuss social justice experiences you may have had over the summer and share ideas for Agape for All as we move forward. We'll have some sweets and beverages so let us know if you can join us. Email Kathy Moore if you will attend.
Please note: Your October Cross Currents has an incorrect date listed for the Agape invitation to the East – West Courageous Conversations event titled, 'YOUR VOTE – YOUR POWER at the UNO Barbara Weitz Community Engagement Center. This event is happening on Thursday, October 13 at 6:30 p.m.

Stay Active on Mondays and Thursdays
Music and Movement meets at 9 and 11 a.m. on Mondays and Thursdays. Questions? Contact Betty Baddley.
Tai Chi is on break until October 3

Active Minds on Tuesdays
2-4 p.m.
We will play Pinochle in September and October. New players are welcome at any time, and we have very patient teachers. A couple of variations will be taught to those who want to learn more. Join us Tuesday afternoons from 2-4 p.m. on the lower level. Questions? Contact Earlene Uhrig.
Civil Rights History Tour Presentation Recording
If you missed the Civil Right History Tour Presentation on September 11 presented by Kathy Moore, Anna Sumner, and Staci Voss, no worries! View the recording online anytime.

More Agape for All Events in September
So many wonderful activities are enriching our faith journeys. Join in the upcoming events.
Lunch at Big Mama's Kitchen and Best Burger at the Highlander on Tuesday, September 20. At 11:30 a.m., join us to enjoy a chicken dinner at Big Mama's Kitchen, or a beefy or vegan option at Best Burger. We'll be in the sleek new Highlander Accelerator building at 2112 North 30th Street in the heart of North Omaha's revitalization initiative. We're hoping this will be the first in a series of outings supporting Black-owned restaurants in Omaha. Seating is limited to eight due to staffing considerations. We'll have separate checks and estimate about $20 per person. Sign up at the Information Desk. If you know of a restaurant you'd like to add to our list, please contact Mary Ott at maryott15@cox.net or 402-896-6826.
Agape Themed Women's Retreat on Saturday, September 24, 2022. Join us at Trinity Lutheran Church, located at 6340 N. 30th St. for a wonderful day of prayer, music, conversation, and activities. Questions? Contact Patty Ritchie at pritchie1@centurylink.net. The keynote speaker is Dr. Vivyonne Ewing "Finding the Holy Spirit…Finding Who I Am." To register, refer to your Friday email from church for the registration information/contact.
We have several adult education offerings this fall, too. Learn More!

Book Group September 14
Join the PCOC Book Group in Room 13 from 5:15 to 6:30 p.m. We will be discussing The Midnight Library by Matt Haig. All readers are welcome!
Questions? Contact June Fettig.

Red Cross Blood Drive – September 25
Thank you to all who have signed up to donate! Walk in donations are welcome. The drive will run from 9:00 a.m. to 2:00 p.m. in the lower-level Great Room.

2nd Drive of Refugee Project Ends Sunday!
Sunday is our final collection day for KITCHEN ITEMS for refugee families. We need the following items that are new or in nearly new condition:
Pots and Pans
Dishes
Glasses and Cups
Cooking Utensils
Flatware
Can Openers
Sharp Knives
Mixing Bowls
Plastic Storage & Zip-Locs
Kitchen Trash Cans
Cutting Boards
Dishcloths
Paper Towels
Bakeware
Teapots
Rice Cookers
Dish Drainers
Plastic Wrap & Foil
Please bring your donations to the Narthex on September 4, 11, 18, or 25. During the week, place supplies in the bin around the corner from the elevator. If you would like to help with this or future refugee projects contact Jeanne Smay, Dawn Buchanan, or Paula Allen.

Presbyterian Women on October 6
Come join our Presbyterian Women's Morning Circle on Thursday, October 6 at 9:00 am in Room 15. Ruth Madison will lead us in Lesson 2, Sabbath and Creation. Questions? Contact Cindy Nisley.

Annual Outdoor Concert with Hot Club KC Gypsy Jazz Band on October 9
Bring your lawn chairs and meet us on the East Lawn! Hot Club KC plays toe-tapping gypsy jazz in the style of Django Reinhardt and the Hot Club of France. They'll perform music of Django, Duke, Basie, Bird, Wayne, Trane, The Drifters, and more. A fun event for the entire family! The concert is free and takes place on Sunday, October 9, at 4:30 p.m.
Vesper Concerts has room in our concert program for more logos from local businesses. If you'd like to see your business represented, please contact Kristi Treu at kristi@pcoc.us for pricing.

Trunk or Treat
Sunday, October 30 from 3-5 p.m.
Join us on the East Lawn for fun, games, and trunk or treating. Be sure to wear your costume and bring a bucket for your treats. We will have treats inside at the start before visting all the trunks. Sign up online by Oct. 23!!

OSS Needs Back-to-School Supplies
Omaha Street School (OSS) has a list of needed supplies available through an Amazon Wish List. You can also make a donation online, so OSS can purchase supplies.

PCOC Volunteers Needed for ROC Ministries
PCOC is signed up to host the evening session on Thursday, October 27 from 3:30 to 7:15 p.m. We'll get to know the kids, be a friend, play board games, and help them build self-worth. Mission coordinator Rob Bailey is looking for 3 more volunteers to assist. You can carpool with Rob from the church at 3 p.m. on those dates, or you can drive on your own (1427 Silver St. in Ashland NE 68003). To sign up, use the link below and place your name next to Rob's on the list. For more information, contact Rob Bailey

Dinner Servers Needed on October 9
Did you know that Siena Francis House provides nearly 400,000 meals each year? PCOC serves meals on the 2nd Sunday of each month, and we are looking for volunteers from 4:15 to 6:15 p.m.
To serve, you must be registered as a volunteer on the Siena Francis House website and sign up for one of the PCOC timeslots. If you have not already created a volunteer account, the website will prompt you to do so. To protect the safety of everyone volunteering, Siena Francis House will require that all volunteers provide either provide proof of vaccination or proof of a negative COVID-19 test within 72 hours of a volunteer shift. The volunteer sign up portal will ask you to upload proof of vaccination or a negative test.
If you have questions, call or email Sandi Stuckey.
October 16 is Pantry Sunday!


Bring your food and hygiene items to Sunday worship on the 3rd Sunday of the month, or drop them inside the circle drive doors at church anytime. The most needed items are listed below.
Food Items:
Hygiene Items:
Baby Diapers (all sizes but biggest need is sizes 4-6)

Full-Size Shampoo and Body Wash
Gift Cards Wanted!
PCOC's mission partner, Voices for Children in Nebraska, is excited to host a 35th Birthday Celebration on Friday, November 4, 2022. The event will be held in the ballroom at the Livestock Exchange Building and will include a silent auction, hors d'oeuvres, drinks and carnival games.
We are in need of food and beverage gift cards as well as other types of gift cards to use as prizes for the games and for inclusion with some silent auction items. If you have unused gift cards in your wallet, purse, or desk drawer, please consider donating them to the Voices for Children Gala committee. We are happy to accept your gift card donations between now and Friday, Sept 23, 2022. For further information, please contact Amy Boesen. On behalf of Nebraska's children, thank you for helping make our state a great place to be a kid.

Cross Roads ~ Fellowship for Young Adults (ages 20-40)
Sunday, October 2
Meet after late service at circle drive doors for pizza, sermon talk-back, and fellowship. Led by Pastor Christine.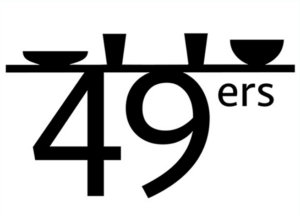 Join us on October 4
11:30 a.m. to 1:00 p.m.
New Location!  Wheatfields in One Pacific Place
Our October speaker will be Jessica Wade, a reporter with the Omaha World-Herald covering Omaha's City Hall, transportation, and city development projects. She reached outside her city beat in 2021 to begin a series on the Genoa US Indian Industrial Boarding School. Though the school operated for 50 years as one of the largest federally-funded Indian Boarding Schools in the US, little reporting exists on its operations and lasting impact. Through her reporting, Jessica's goal has been to gather an accurate history of what occurred at the school and to explore the legacy it left on descendants. She has also reported on local efforts to locate the school's cemetery, which has been lost for decades. Read her recent article. Join us at 11:30 a.m. at Wheatfields, 1224 South 103rd Street (One Pacific Place) in the Garden Room. Our speaker/sound problems are now resolved!!!! Yippee! Everyone is welcome – whether you are 49, younger, or older – come join us! We will order from a special menu. For reservations or questions, please contact Mary Ott or Judy Sundberg. Sign up at the Information Center desk.

BURM Conference Oct. 6-8
The BURM Network is meeting IN PERSON Oct 6-8 in Green Bay, WI. Learn history, the current climate, and actions being taken in Eastern Europe. Help us engage with Christian partners and devise next steps. 

New Member Class After Worship
Do you know someone else who is interested in joining the church? Our next class will happen after the late service on October 9 in Room 15. The class is about an hour long and a light lunch will be served. Sign up online.

October 9 is a Caring & Sharing Day!
Stop by Don & Millie's at 108th & Center to grab lunch from 11 a.m. to 3:00 p.m. on Sunday, July 10. Tell them you're with PCOC, and 20% of your bill comes back to us to support next year's JHF Mission Trip.
​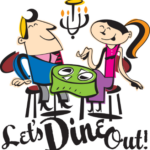 Friday Night Gourmets on Friday, October 14
We will dine at Outback Steakhouse, 2414 South 132nd St., at 6:30 p.m. Your hosts are Cindy and Ken Nisley and Paul and Kathy Nickel. Sign up online or at the Information Desk.

We Are Building Our Usher Teams!
Are you looking for a way to serve the church? With our return to our two-service format after Labor Day, we will return to regular usher teams. We need 13 more people to fill our usher team open slots. Each team serves one time per month. Once you are on a team you will usher the same service each month. Sign up at the Information Desk or online. Questions? If you can help, please contact Jayne Frederickson or Marietta Morhardt, or sign up online

Greeters Needed in This Fall!
Your smiling face is needed to greet on Sunday mornings. We've made it easy to sign up online! Just choose your preferred service and door (north door by Fellowship Hall or south door by Sanctuary).

To the kind and generous people of Presbyterian Church of the Cross,
Thank you so much for the donation of book bags and school supplies for Bancroft Elementary. Through gifts like yours, we can continue to support our students and families throughout the school year.
Thank you for your kindness, Cassie Nelson, School Counselor

What Are You Grateful For?
Tell us by using the interactive bulletin board in Fellowship Hall. Grab a sticky note, write what you are grateful for, and post it on the board. Enjoy reading all the notes!

Ribbons for Ukraine Available!
With the fighting in Ukraine now in its 6th month, we continue to offer ribbons to show your support. Place them anywhere that would remind you to say a small prayer for a country that is fighting for their freedom. Your child may like to have one to put on his/her backpack for school. Bookmark ribbons are now available, too! Find the ribbons in the Narthex and in the church office area. Please contact Betty Baddley or the church office if you would like more ribbons.