ANNOUNCEMENTS
News & Events Happening at PCOC
Worship, music, fellowship, education, and mission are filling the halls at Church of the Cross! Keep reading to learn about our news and events.
A New Season at Church
Here is a snippet from a recent article from the Presbyterian Foundation which also de-scribes us here at PCOC:
"As we gradually emerge from the restrictions imposed by the pandemic, we are all searching for who God is calling us to be and what God is urging us to do in a new season as the church. That search necessarily involves experimentation, change, risk, energy, intelligence, and imagination…"
While we don't know exactly when "things will get back to normal," we can sense that we're cautiously moving in the right direction. As the vaccines roll out, more activities are resuming at church. Folks are slowly returning to worship in the sanctuary and in-person activities in our building. Join us! Excerpt from Pastor Marshall Zieman's message in the May Cross Currents newsletter – read more.)
The COVID news in Douglas County continues to improve week after week. With just over 46% of our population ages 16 and above vaccinated in addition to our city's current safety measures, infection rates have dropped. For the first time since last July, our Douglas County health dial is in the yellow range for risk of spread for the disease.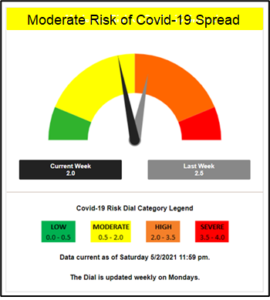 Worship Schedule
Returning to in-person activities is a personal decision for everyone. If now is the right time for you to return to Sunday worship, join us in the sanctuary at 9 or 11:10 a.m. We also will continue to provide our pre-recorded online service each Sunday.
For those planning to attend our in-person services, we ask you to observe our PCOC Safety Protocols during this time of COVID.
Virtual Coffee Hour Sundays at 11 a.m.
Join us for the PCOC Virtual Coffee Fellowship from 11:00-11:30 a.m. via Zoom.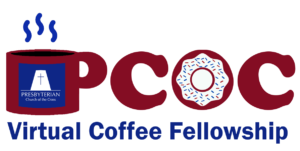 Check your email from church for
the meeting ID and passcode.
Power of Prayer
Submit a prayer request to our church's prayer team using our new online form. Prayer requests are confidential and shared only with members of the prayer team.
Cross Care Connections Support

2020 has been challenging on both our physical well-being and our spiritual lives.  Sometimes, we just need a friend or companion to walk with us.  Church of the Cross is reenergizing our wonderful care giving team as Cross Care Connections.  Please pray about how these deeply caring members of our congregation can walk along with you. More information will be coming soon, but if you or a loved one would enjoy a Cross Care Connections provider now, please contact Pastor Christine.
PCOC Updates for The Week
The Week at a Glance
Fri May 7
7:00pm Bible Study on Zoom with Christine
Sun May 9
Elementary Sunday School Online Anytime
Online Worship Anytime
Preschool Sunday School Online Anytime
9:00 am In-Person Worship
9:30 am Adult Education with Keith Allen and Patty Ritchie
10:00 am Adult Education with Karen Morey and Christine Dempsey
11:10 am In-Person Worship
4:15 pm Serve Dinner at Siena Francis House
Mon May 10
9:00 am Music and Movement Class
10:00 am Tai Chi Class
11:00 am Music and Movement Class
6:30 pm CE Meeting on Zoom
Tue May 11
9:30 am Active Minds
9:30 am Staff Meeting
1:00 pm Bible Study on Zoom with Marshall
5:30 pm Membership Committee on Zoom
6:30 pm Mission Meeting on Zoom
7:00 pm Vesper concert – Sinta Quartet
Wed May 12
5:30 pm Chamber Singers Rehearsal
Thur May 13
9:00 am Music and Movement Class
10:00 am Tai Chi Class
11:00 am Music and Movement Class
5:30 pm Bell Rehearsal
Fri May 14
7:00 pm Bible Study on Zoom with Christine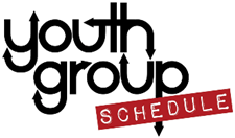 JHF & SHF Youth Group
May 9
No Youth Groups on Sunday!
Joys & Concerns
Happy Mother's Day! On Sunday, we celebrate all the amazing moms, grandmas, and women who have loved us with a mother's heart.
Flowers in the chancel this week are given by Nancy Koehler and Susan Price in loving memory of husband and father, Roger.
If you are interested in providing flowers for the sanctuary, please call the church office. Currently, most Sundays in June and July are open. (June 6 and July 11 are already filled.)
Grab Lunch & Help JHF Mission Trip
Sunday, May 9 is a Caring & Sharing day
at Don & Millie's on 108th and Center!
From 11 a.m. to 3 p.m., just tell the cashier (inside at the counter or in the drive thru) that you are with Church of the Cross. 20% of every dollar goes back to PCOC and is used towards the Junior High Mission Trip.
Servers Needed on May 9
Siena Francis House is back up and running. The facility has established a separate building for those who are COVID positive or who have had exposure, thereby limiting the risk for those in the main shelter. They once again need volunteers to help serve meals in the evening. PCOC serves the second Sunday of each month, and we are due to serve on May 9. The start time is 4:15, so you need to arrive at 4 p.m. and will be finished by 6:30. We need up to 6 servers. Everyone is masked and distanced as much as possible with an emphasis on wiping surfaces and maintaining hygiene. If you are able to serve, please contact Keith Allen.

Bill Crenson
March 26, 1932 – April 28, 2021
With deepest sympathy, we share the news that Bill Crenson passed away on April 28. A memorial service will be held on Monday, May 10 at 11:00 a.m. in the sanctuary (no lunch following). A family service at the National Cemetery will follow at 2 p.m.  Please keep Bill's wife Carolyn and the extended family in your prayers.
PCOC Birthdays for This Week
Each week, we list birthdays, so you can extend your good wishes to one another. You can find member contact information in the online directory.
5/8 – Elizabeth Darling
5/9 – Brinly Lehmann
5/10 – Catherine Brady, Brooklynn Evers, Pat Hoisington
5/11 – Robert Wright, Bobbi Swedlund, Ally Hopp
5/12 – Ethel Pauba, Finn Mooney
5/13 – Carl Greiner, Mark Brady, Betty Baddley, Bill Steele
Best wishes from your church!
Vesper Concerts Presents . . .
May 11 – Donald Sinta Quartet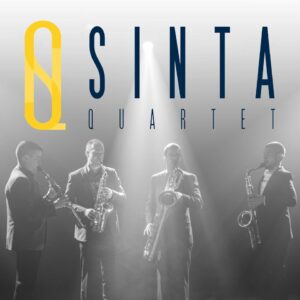 Vespers Concert will return to in-person concerts at 7:00 p.m. in the Sanctuary with the Donald Sinta Quartet. Seating will be limited due to social distancing. Learn more and reserve your seat. Or, call the church office or email kristi@pcoc.us to reserve your seat for the concert.

PCOC Is a Polling Place on Tuesday, May 11
Our church is a polling place for residents in the nearby neighborhoods for the election on Tuesday, May 11. As always, voters will have limited access to our building. They will not be allowed to go beyond the designated polling location on our lower level. The county has provided cleaning/disinfecting supplies for poll workers to use throughout the day and also to disinfect the polling place after closing.
JHF Mission Trip Plans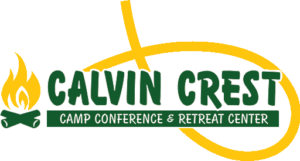 The 2021 Jr. High Mission Trip is scheduled for July 23-25 to Camp Calvin Crest in Fremont. The youth will be doing mission work in the local area. Please contact Heather by May 15 if you plan to go on the mission trip this year. Learn more and sign up online via our website.
SHF Mission Trip Plans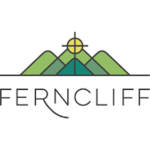 The 2021 Sr. High Mission Trip is scheduled for June 13-18 to Ferncliff camp located near Little Rock, Arkansas.
Mandatory youth/parent meeting
Sunday, May 16 at 5 p.m.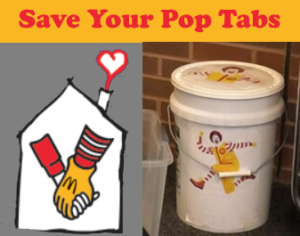 THANK YOU! 
Presbyterian Church of the Cross members have been saving their pop tabs for the last several years to benefit the Ronald McDonald House in Omaha. The program is city wide, and Ronald McDonald House is able to cover their utility bills with the sale of their pop tab donations.  On April 17, A.J. Sundberg delivered 14.5 pounds of pop tabs. Wow — that's 21,750 pop tabs!  To date, PCOC has donated 180,000 pop tabs.
Ronald McDonald House has a MILLION TABS CLUB.  Please help the church reach the one million donation mark and join the club.  Save your pop tabs and drop them in the 5-gallon bucket that is located inside the circle drive entrance.  The bucket is decorated with pictures of Ronald McDonald.  LET'S FILL IT UP!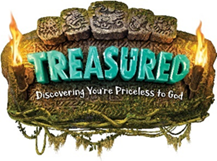 Sign Up for VBS!
VBS will be a 3-day program Tuesday, July 13 through Thursday, July 15 from 9-11 a.m. For safety reasons, we will be doing VBS outside as much as possible. Space is limited –
sign up now
to save your spot! Priority will be given to children and grandchildren of our members.
We are searching for volunteers! If you are interested in helping, please contact Heather.
If you have a canopy tent that we can use to provide shade for us that week, please contact Heather.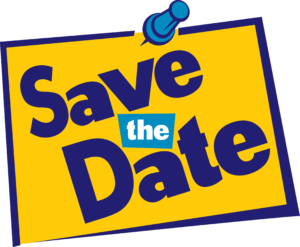 Young Adult Mission Trip
June 24-27
Camp Calvin Crest
More details will be coming soon about registration and our local mission work plans!

Our Worship & Music committee is looking for ushers for worship services in April and May. If you are interested in serving the church in this role, please contact Mike Shannon or Jayne Frederickson.

Your Pentecost Offering Makes a Difference!
A foundation of faith established during childhood through young adulthood helps ensure lifelong faith and service. When you give to the Pentecost Offering, you are helping to provide opportunities for young people to grow and share in their faith in Christ.
40% stays with this congregation to develop and support programs for young people in our own church and community.
25% supports Young Adult Volunteers (YA V), serving in communities around the world and growing as leaders through transformative Christian service.
25% supports Ministries with Youth including the Presbyterian Youth Triennium.
10% is devoted to children at-risk to improve education and provide safe havens.
(Choose Pentecost Offering as the Fund)
Or, you can donate by check. Please write Pentecost Offering on the memo line.

Active Minds Resumes in May
Join us on Tuesdays from 9:30-11:30 in the Great Room! In May, you can choose between 10-point pitch or the board game Sequence. We will teach you to play. Please call Earlene Uhrig and leave a message.
We will follow the CDC recommendation that fully vaccinated persons can begin to meet indoors in smaller groups. However, we will also continue to protect each other by:
wearing masks
no food brought in
bringing your own water
using provided hand sanitizer

Music and Movement exercises are re-grouping starting the week of April 19 with limited numbers for social distancing. It's been a long year, and it will be exciting to gradually rejoin our exercise fellowship. We are taking every precaution to be safe as we work towards keeping everyone active, healthy, and happy!
Mondays & Thursdays at 9:00 & 11:00 a.m.
Singing sessions between classes are on hold.
Vaccinations must be completed, masks will be required, and you will need to bring your own water bottle, weights, and cords for your private use only. There are some cords to lend out, but there will not be sharing of equipment at this point.
Call Betty Baddley to reserve your spot on the preferred day and time.
Note: Tai chi will be in between exercise classes. If you would like to attend tai chi, contact Paula Allen about class availability.
Tuesday Bible Study

"Back of the Bible" Study
Tuesdays at 1:00 p.m. on Zoom
Led by Pastor Marshall
The Tuesday Bible Study resumes on April 13 with a brand new study on the books at the end of the Bible, beginning with 1 John.
Join Zoom Meeting:
Check your email from church for the meeting ID and passcode.

Friday "Bring Your Own Bible" Study
Pastor Christine is offering a class over Sunday's scripture on Friday evenings at 7:00 p.m. via Zoom. This is a drop-in class, so you are welcome to pop in and out as your schedule allows. All you need is a Bible. Join us! The Zoom invite will be posted on our website each Friday.
Join Zoom Meeting:
Check your email from church for the meeting ID and passcode.
Report Your Mission Hours
As part of PCOC's strategic plan, the Mission Committee tracks the number of volunteers and the number of volunteer hours of the congregation. In the past, a Mission Committee member would collect the volunteer hours for their specific organization. Given the swift move to the use of digital technology in the past year, we are now tracking volunteer hours through the PCOC website. Help the church accomplish the goals set out in the Strategic Plan by updating your volunteer hours today using our new online form. We're collecting March hours now. (Don't worry, we'll remind you every month to report your hours!)

HHM Pantry Collection Continues
Pantry collection continues at the church each week for HHM. Just drop your food and hygiene items inside the circle drive doors at church. Most needed items are listed below.
Food Items:
Hygiene Items:
Baby Diapers (all sizes but biggest need is sizes 4-6)

Full-Size Shampoo and Body Wash
Upper Room Booklets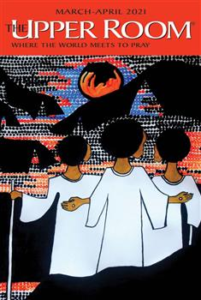 Need a spiritual wellness boost in these times of social distancing?
The Upper Room booklets are available for pickup anytime just inside the circle drive doors at church.