NEWS & EVENTS
What's Happening at PCOC
Worship, music, fellowship, education, and mission are filling the halls at Church of the Cross! Keep reading to learn about our news and events. Be sure to sign up for our education and activity programs. As you will read, church life is picking up. We're excited for a full calendar of activities.
Worship Schedule
We are on our fall/winter/spring schedule.
Worship is held on Sundays at 9:00 in the Sanctuary and 11:10 in the Sanctuary and on livestream
Sunday School is at 10:00 a.m.
Church office hours are 9:00 a.m. – 4:30 p.m., Monday – Friday.
Starting on September 17, we are switching the time of our livestream. We will livestream the 11:10 service each week. A recording is available after the service is over. Services are available for a full year, so please explore our sermon library for all available sermons and services.
Power of Prayer
Submit a prayer request to our church's prayer team using our new online form. Prayer requests are confidential and shared only with members of the prayer team.
Cross Care Connections Support

The last several years during the pandemic have been challenging on both our physical well-being and our spiritual lives.  Sometimes, we just need a friend or companion to walk with us.  Church of the Cross has a wonderful care giving team known as Cross Care Connections.  Learn more about this program and how our deeply caring providers can assist you.

Fall Classes
We Are Americans
Albert Schweitzer – A Modern Saint
God Saves a People
Dementia – recording available

Cornerstone Resumes on September 13
Bible Study for children in Preschool – 7th Grade and two classes for adults
Confirmation Class for 8th Graders.
Choir for children in 1st Grade – 7th Grade and Adults
Dinner for all

Tuesday Bible Studies Resume on September 12
Our groups are now meeting in the new Welcome Center in Room 16 through December 12. Join us this fall as we study the stories of Exodus. Both groups will look at the same passage each week. New folks are welcome to attend – no need to sign up! The study lasts one hour. Bring your own Bible. If you'd like to join the afternoon study on Zoom, please contact the church office for the Zoom link.
Men's Bible Study from 7:00-8:00 a.m. in Room 16 (Note this is a men's study only. If you are interested in a women's only Bible study, check out the Presbyterian Women's Morning Circle that will begins on September 7).
Afternoon Bible Study from 1:00 – 2:00 p.m. in Room 16 and on Zoom
PCOC Updates for The Week

The chancel flowers this week are given by the Alleluia Singers to the Glory of God in memory of our beloved colleague, Dana Sloan, on the occasion of his birthday.

PCOC Birthdays for This Month
Each month, we list upcoming birthdays, so you can extend your good wishes to one another. You can find member contact information in the online directory
9/1 Nancy Drews, Alyson Grady
9/2 Kristen Curtis, Spencer Friesen, Kyndall Goodwin, Noah Luke, Hudson Schiessler
9/3 Tim Graumann, Bill Graves
9/4 Avery Boesen, Oliver Boesen, Carol Bolton, Sean Johnson
9/5 Sue Freyer, Silas Pflueger, Donna Turner, Josh Versaw
9/6 Russ Beernink, Marshall Zieman
9/7 Jeanette Garner, Gayle Kerr-McFadden, Nellie McDaniel
9/8 Sophia Miller, Arnie Nelson
9/10 Cecelia Ballou, Michael Weyant
9/11 Gary Fitch, Larry Frederickson, Tom Kort, Joshua Paul, Barb Scanlan
9/13 Jean Waters
9/14 Ryan Koch, Barbara McNeal, John Sparks
9/15 Madelyn Grady, Katherine Innes, Charles Madison, Mike McGillick, Rick Sessions
9/16 Verta Pugh, Kirk Ryckman, Cara Schiessler
9/17 Chad Bumsted, Harrison Versaw
9/19 Abby Sekle, Nuna Tchona
9/20 Shanna Mathia, Sara Pickens
9/21 Ava Davey, Molly McGuire, Sue Thomas, Tim Williams
9/22 Brayden Downes, Olivia Downes, Lauren Harrison, Leah Whaley
9/24 Pam Otto
9/25 Jerry Klein, Roger Pauba, Emily Sumner
9/26 Mary Carlson, Sierra Cunningham, Skip Decker, Dick Hart, Martha Henry
9/27 Alena Bennett, David Goodwin, Gary Petersen, Cassie Rathman, Kara Versaw
9/28 Adelyn Paul
9/30 Chuck Baddley, Carol Futhey, Marjorie Huff
Best wishes from your church!

Last Week for Maui Donations
Funds are being collected for disaster relief for the Maui fires. Funds will be administered through PDA when rebuilding efforts begin. You can donate by check or give online. Please indicate "Disaster Relief" as the memo/fund.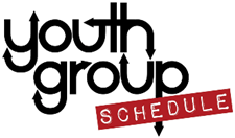 Youth Groups – September 24
It's a night of fun and games for both groups. SHF – bring your dog if you have one!  
Next Sunday (October 1), we are heading to Skinny Bones Pumpkin Patch with other churches from our presbytery from 4 to 7 p.m. You must sign up by this Sunday, September 24. Please email Heather to let her know you are going, AND complete the
online sign up form for the event
(register as an individual).
The presbytery is reserving a fire pit and will provide hot dogs, s'mores, and drinks. Youth are asked to bring a family-sized snack to share. PCOC will pay for the cost of entry but is asking each youth to contribute $10/each to help offset the cost. Youth should bring cash and hand it to a youth leader.
Dementia Class Recording Available
If you were unable to attend Carl Greiner's classes about dementia, you can watch the recordings.


September 23 Volunteer Opportunity
On Saturday, September 23 from 10:00 a.m.-12:00 p.m., we need 5 to 10 PCOC volunteers to help distribute pantry items, restock, and anything else they need us to do. Please contact John Bennett at if interested in assisting with this event.

Deacon's Blood Drive on Sunday, September 24
You can sign up today at https://www.redcrossblood.org/give.html/find-drive. In the ZIP or Sponsor Code box, type PCOC and click Find a Drive. In the list, locate our church's September 24 drive. Click See Times and sign up for a timeslot.
You can help us reach our goal of registering 25 donors! If you give blood this month, the Red Cross has partnered with Sports Clips in order to provide a chance to win a free haircut coupon! Find details on rcblood.org/racetogive.

New Member Discussion October 1
Are you looking for a faith home? Our next discussion about joining the church will be held after the late worship service on October 1 in Room 15. We will meet for about an hour, and a light lunch will be served. Sign up online.

2023 Stewardship Campaign
Our campaign is now underway. You are encouraged to prayerfully consider how you and your family may participate. Commitment Sunday is October 22, and we ask that you return your Commitment Card by this date.

​
Notes from Our Members
Dear Friends,
Thank you for the cards and notes of sympathy and comfort upon the passing of my sister, Ann Ethel Hoag of Auburn, Alabama, on August 6. She was buried next to our parents in Guthrie, Oklahoma on August 22.
Mary Reid
I would just like to thank our wonderful PCOC church family for making Sunday mornings the highlight of my week. My health dictates that I try and do most of my activity in the early mornings, so being a regular greeter works out perfectly for me. I am so grateful for the opportunity to be able to say hello, shake a hand, see a smile, or hold a door for so many fantastic folks — sure makes for a good start on Sundays. Really just getting to say "Good Morning" to all of you is a true blessing for me. Thank you all!
Sincerely, Doug Larson

Presbyterian Women on October 5
Come join us as we continue studying Sacred Encounters: The Power and Presence of Jesus Christ in Luke-Acts. We will meet October 5 at 9:30 a.m. in Room 15. Karen Saunders will present Lesson 2, The Exorcism in Geraga: Legion the demon-possessed man. Our group has a project this year to assist Heartland Hope Mission's lady clients each month. In October, we are collecting period products and will have a box by the current food gathering bin. We would appreciate any donations for our project. Questions? Contact Cindy Nisley
​

2nd Grade Bibles on October 8
All second graders will receive a Deep Blue Bible during worship on October 8. If you have a second grader and are unable to attend worship that day, please let Heather know, so other arrangements to deliver your child's bible can be made.

October 8 is a Caring & Sharing Day!
Stop by Don & Millie's at 108th & Center to grab lunch from 11 a.m. to 3:00 p.m. on Sunday, October 8. Tell them you're with PCOC, and 20% of your bill comes back to us to support next year's JHF Mission Trip.

Dinner Servers Needed on October 8
Did you know that Siena Francis House provides nearly 400,000 meals each year? PCOC serves meals on the 2nd Sunday of each month. Our serving time is 4:15 to 6:15 p.m.
Sign up for one of the PCOC timeslots. If you have not already created a volunteer account, the website will prompt you to do so.
Please sign in when you arrive for your signing shift. If you have questions, call or email Keith Allen.

Matthew 25 Hand UP for Housing Walk on October 8
This is an Annual Fundraising Walk-a-Thon hosted by/at First Presbyterian Church (34th & Farnam) to support housing assistance through Youth Emergency Services (YES) and InCOMMON Community Development. Due to other obligations, our Agape for All group is not hosting an official team for this event, but we encourage anyone interested to register and "walk with a purpose" on a beautiful fall day. Registration is from noon to 1 p.m., and the walk begins at 1 p.m. with block party following. We've added a link to the registration form on our church online sign up page.

Vesper Concerts Annual Outdoor Concert on October 8
Join us for a party on the East Lawn on October 8! The Back Alley Brass Band will have you up on your feet with their New Orleans-style jazz, but you should still bring your lawn chairs. This event will be a party for the entire family. Bring Your Appetites! The Corn Dog Company food truck will be here! Certificates for a FREE Mini Corn Dog will be given to the first 50 children ages 12 and under (a $5 value)! Check out their tasty menu at www.thecorndogco.com/menu.html.

Active Minds
In September and October, Active Minds will play Whist. New participants are always welcome. Come watch and learn about this fun card game, and then decide if you want to conquer the rules! Hope you will join us for this drop-in fellowship time on Tuesdays from 2-4 p.m. in the lower level Great Room. Questions? Contact Earlene Uhrig.

Upcoming Agape Events
No Agape group events are currently planned. If you are particularly interested in Agape news and events, please join our email list.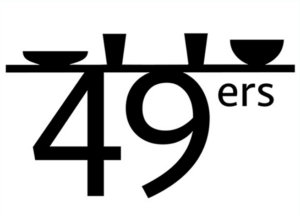 Join us 49ers on October 10
11:30 a.m. to 1:00 p.m.
Wheatfields in One Pacific Place
Join us on Tuesday, October 10 – Note the special date (2nd Tuesday in October). Our speakers will be Paula Allen and Jeanne Smay, co-leaders of the PCOC refugee resettlement team, who will update us on the progress of the refugee family that is being sponsored by PCOC. We meet for lunch at 11:30 a.m. at WHEATFIELDS, 1224 South 103rd Street (One Pacific Place). We order from a special menu provided for our group. Everyone is welcome – whether you are 49, younger, or older – come join us! For reservations and/or questions, please contact Mary Ott or Judy Sundberg. Sign up at the Information Desk.
Presbyterian Men Outing on October 12
All PCOC men are invited to a free, 90-minute guided tour of the "CLAAS Factory" at 8401 S 132nd St. at 9:00 a.m. on Thursday, October 12. Please arrange carpooling with guys who live near you. We plan to have lunch afterwards at 11:00 a.m. at Shirley's Diner, 13838 R Plaza, and enjoy food & fellowship (pay for your own lunch). Sign up at the Information Desk by Sunday, October 8. Bring a guest, and new members, join us! Questions? Contact Gary Fitch.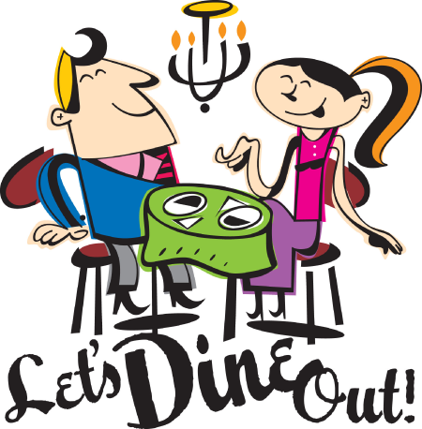 Friday Night Gourmets on October 13
Join us for a spooky Friday Night Gourmets on Friday, October 13, at the Pink Poodle in Crescent, Iowa. We will order from a limited menu that includes prime rib, chicken, and more. Sign up online or at the information desk. Drinks will start at 6:30 and dinner at 7:00. Please indicate at signup if you would like to carpool. Hosts are Mary Reid and Charlene Meyer.
​


October 15​ is Pantry Sunday!
Bring your food and hygiene items to Sunday worship on the 3rd Sunday of the month, or drop them inside the circle drive doors at church anytime. The most needed items are listed below.
Food Items:
Peanut Butter
Canned Fruit
Canned Corn
Mac & Cheese
Cereal
Pasta & Pasta Sauce
Baby Diapers (all sizes but biggest need is sizes 4-6)

Full-Size Shampoo and Body Wash

Book Group October 18
5:15 to 6:30 p.m.
Room 13
Book group will meet to discuss A Woman of No Importance by Sonya Purnel. All readers are welcome!
Questions? Contact June Fettig.

Cross Currents Deadline is Friday, October 20
Please send your content for the November issue to communications@pcoc.us.

GALS on October 22
Watch your email for the SignUp Genius invite. Questions? Contact Staci Voss.

Trunk or Treat on October 29
 Join us on the East Lawn on Sunday, October 29 at 3:00 p.m. for fun, games, and trunk or treating. Be sure to wear your costume and bring a bucket for your treats. Please sign up online, so we have an idea of how many to expect. We are also accepting candy donations. Please donate individually-wrapped candy or treats. You may drop them in the bin in the Lobby.

Advent Workshop on Sunday, November 19
Our Senior High Youth Group will prepare and serve lunch after late worship, then the crafting begins. Be sure to register online by November 1 to reserve your crafts and lunch!

Sign Up by November 1
The Children's Christmas Pageant will be on Sunday, December 3 at 5:00 p.m. All children (preschool – 5th grade) will be wearing costumes and singing! Registration is required to participate, and the deadline is November 1. There are mandatory rehearsals: Wednesday, November 29 from 6 to 7 p.m., Saturday, December 2 from 2 to 4 p.m., and Sunday, December 3 from 10 to 11 a.m.  Please sign up online to register your child's participation before November 1.
BURM Conference November 2-4, 2023
The next annual conference will be held in person in Omaha at Presbyterian Church of the Cross on Nov 2-4, 2023. The conference will include information about the region, partner updates, peacemaking, the BURM toolkit, and where we go from here. Please plan to join us as we take the next steps in our outreach and mission work in the Belarus, Ukraine, and Russia area. We'll have registration information available soon.

Breast Cancer Support Group
For anyone currently diagnosed with breast cancer.
Stay tuned for our next meeting date.
Questions? Contact Karen Morey or Heather Berry.

Ushers Needed
Looking for a way to serve the church? Join an usher team, or sign up to usher on a Sunday that works for you this fall! Questions? Contact Jayne Frederickson.

Greeters Needed
Your smiling face is needed to greet on Sunday mornings. We've made it easy to sign up online! Just choose your preferred service and door (north door by Fellowship Hall or south Welcome Center door).
We're Hiring!
The church currently has the following openings:
Administrative Assistant (part time)
Communications Coordinator (part time)
Livestream Team Members (1-2 hours per week)

Stay Active with Tai Chi and Music & Movement
Tai Chi meets at 10 a.m. on Mondays and Thursdays. Drop in anytime if you'd like to attend a class. Questions? Contact Paula Allen. 
Music and Movement exercise classes meet 9:00 a.m. and 11:00 a.m. every Monday and Thursday to encourage and support each other while staying active and healthy. New people are welcome to join our Music and Movement ensemble any time! Questions? Contact Betty Baddley. 

Great News About Our Refugee Family!
Great news! Our family is finally settled in their apartment. Thank you to everyone who donated items and helped with the move. 

Home-Delivered Meal Volunteers
– a message from Deacon, Kathy Moore –
One of the many caring ministries at Church of the Cross is the Deacons' Home Delivered Meals program. We try to provide a meal or two to church members who have been hospitalized, are facing a surgery, had an accident, or have lost a family member. This is a small token of our care and concern, and many have expressed how much this meant to them during what was otherwise a very challenging time.
When one of our ministers or I learn of a household in need, I send out a group email to our Home Meal List and ask for volunteers to take a meal, indicating approximately when the meal would be helpful. I provide the number of people in the household and any dietary restrictions and preferences that I can. There is often somewhat short notice of this need, and we may be soliciting a meal to be provided within the next few days or weeks. On average we deliver 6 – 10 meals per month and have almost 40 volunteers on the list so you don't have to provide a meal very often.
If you like to cook and could fix an extra meal or two occasionally, this Home Meal Committee is for you. If you don't like to cook, you could volunteer to pick up a To-Go meal from a grocery store or restaurant. Either way, if you'd like me to add you to the Home Meal Volunteer List, please sign up at the Information Desk or email Kathy Moore. Feel free to call me with any questions.

New Quilting Process for Piecemakers
In Fall 2022, with an inventory of 10+ completed quilts on hand, Piecemakers have decided to take a well-deserved break from meeting every week. The quilting will continue with a new format. ALL quilters in the PCOC congregation are invited to participate in a new process to ensure we continue to welcome newborns to our church family with handmade quilts. You will be invited to use the patterns, fabric, and even equipment available in Room 11.
If you are interested in joining this new Piecemakers process, please contact Linda Miller, Judy Arms, or Karen Morey for the details.
Gifts and Memorials
Presbyterian Church of the Cross is fortunate to have a long-standing and functional Gift & Memorial program that allows for memorial funds or individual gifts to be designated for specific items, portions of items, or 'Ongoing Giving Opportunities' from the Session approved "Gift and Memorial Items List."  The items or missions selected are then recognized in worship, the bulletin, and the Memorial Book, where records have been kept since 1957.  Please see this May 28 bulletin for memorial designations and gifts that occurred during the past year. These selections are all appreciated, and each will enhance the life of our congregation in a special way.