NEWS & EVENTS
What's Happening at PCOC
Worship, music, fellowship, education, and mission are filling the halls at Church of the Cross! Keep reading to learn about our news and events.
With the protection of vaccination, many of us are beginning to feel like life is returning to normal again. As you will read, church life is beginning to pick up, too. Each week we are delighted to see more familiar faces in the pews, and we're excited for a full calendar of summer activities and big plans for the fall.
Worship Schedule
Returning to in-person activities is a personal decision for everyone. If now is the right time for you to return to Sunday worship, join us in the sanctuary at 9:00 or 11:10 a.m. (unless an alternate location and time are noted for a specific date). We will livestream the early service each Sunday at 9:00 a.m. A recording will be available afterwards to view from our website as well.
For those planning to attend our in-person services and activities, we ask you to observe our PCOC Safety Protocols. Indoors: Masks are optional for those who are fully vaccinated except when interacting with kids/youth for Sunday School, Cornerstone, and Youth Group activities. Outdoors: masks are optional for everyone.
Power of Prayer
Submit a prayer request to our church's prayer team using our new online form. Prayer requests are confidential and shared only with members of the prayer team.
Cross Care Connections Support

2020 has been challenging on both our physical well-being and our spiritual lives.  Sometimes, we just need a friend or companion to walk with us.  Church of the Cross is reenergizing our wonderful care giving team as Cross Care Connections.  Please pray about how these deeply caring members of our congregation can walk along with you. More information will be coming soon, but if you or a loved one would enjoy a Cross Care Connections provider now, please contact Pastor Christine.
PCOC Updates for The Week

B&G Winter Preparedness Work Day is October 23
Join us from 9:00 a.m. to noon to ready the church grounds for winter! We'll be putting hoses away, cleaning gutters, sweeping entrances, and preparing landscaping areas for the winter season.
Joys & Concerns
The congregation extends sympathy to the family of Charlene and Stan Weyand on the death of Charlene's stepmother, Sarah Masters. A Memorial Service will be held on Sunday, October 24 at 3:30 p.m. in the church Sanctuary. (This is a change in location from what was communicated earlier in the week.)
If you are interested in providing flowers for the sanctuary, please call the church office. Many Sundays in the coming months are still open. The cost is $25.00. This is an excellent way to honor loved ones or celebrate a special occasion.
PCOC Birthdays for This Week
Each week, we list birthdays, so you can extend your good wishes to one another. You can find member contact information in the online directory
10/22 – Linda Miller
10/23 – Don Miller, Tina Morgan, Barrett Ballou, Hallie Ballou, Karen Saunders
10/24 – Callen Moore, Barbara Wolpa, Dave Woods
10/25 – Laura Jones, Mason Downes
10/26 – Bridget Ayika
10/27 – Pat Vint
10/28 – Deb Schmadeke, Avery Fuller
10/29 – Sally Hansen, Karen Schumacher, Becky Zieman
Best wishes from your church!

Agape for All Events on Oct. 24 and 30
This Sunday, October 24, the "Sweet Potato Pie" lunch and discussion with Preston Love after late service. The deadline to sign up was October 19. If you didn't sign up, there may be a couple of extra meals to purchase. We will definitely have extra pie, so feel free to come and take your chances with food. $15 donation requested for lunch.
You still have time to sign up for the Oct. 30 event to explore historical North Omaha with a lunch at the Revive Center. Sign up by October 27. $13 donation suggested for lunch.
We're adding a new agape for all section to the church libary, too!

Concert Now Available Online
If you missed the Theodicy Jazz Collective concert on Saturday, October 9, the recording is now available on the Vesper Concerts website.

Sunday, October 31
3:00 pm
Do you like making kids smile? Do you like treats? If so, Trunk or Treat is the place for you! The youth are inviting all members of the congregation to participate in Trunk or Treat this year by providing a decorated trunk and handing out treats. If you've never done this before, Google "trunk or treat ideas" and you'll see what we're talking about. Trunk or Treat is always a lot of fun. Help us make it extra special this year by participating. The fun begins at 3 p.m. on the back lawn. Please let Heather know if you would like to provide a trunk or if you have any questions.
No sign up needed to attend this year, but we do need treat donations from the congregation! Please drop bags of prepackaged candy in the box in the Narthex. We are also looking for more volunteers to decorate their trunks and hand out candy. Decorate your trunk, find a costume, and join in the fun!

New Member Class – October 31
After Late Service – Room 15
If you know someone who is interested in joining the church, please let them know about this opportunity. Sign up online now! Or, call the church office at (402)333-7466 or stop by the Information Center on Sunday to sign up.

Registration is Open for BURM Conference on October 28-30
Join in the annual Belarus, Ukraine, and Russia Mission (BURM) Network conference on Oct 28-30 from 10 a.m. to 1 p.m. central (11-2 eastern) each day. The conference is virtual again this year, and you will find sessions to engage, inform, and inspire you. Participate for the entire conference or for as much as your schedule allows. When you register, you will receive a link that is unique to you and that works for all three days of the conference. Sign up now!

Join Us on November 7
Cross Care Connections will host a Remembrance Day Service, a time to remember loved ones lost, on November 7 at 4:00 p.m. We will remember, in particular, those lost in the months of COVID where funerals and memorial services were limited. All are invited to come and take part in this beautiful service of Remembrance and Resurrection Hope.

Tales from the Keyboard –
arx duo Returns to Vesper Concerts
Percussion as chamber music? Yes, when it's Garrett Arney and Mari Yoshinaga, otherwise known as arx duo. They are returning to Vesper Concerts, this time with an entire program of music for marimba and vibraphone. Garrett and Mari met while studying at the Yale School of Music and formed arx duo, which is dedicated to the expansion of the percussion chamber music repertoire. Join us at 7:00 p.m. on Monday, November 8 for a dazzling and virtuosic performance by these two talented musicians.

1:00 p.m. in Fellowship Hall
Led by Pastor Marshall
The group will review 1 Timothy 3 for next week and talk about leadership in the church.  New members are always welcome and can get caught up with the rest of the group by visiting our website for all past lessons. 


SHF Krispy Kreme Fundraiser
The Senior High Fellowship is hoping to raise a lot of dough with their Krispy Kreme fundraiser! In lieu of having an Advent Workshop Lunch this year, SHF will be selling Buy One Get One (BOGO) cards from Krispy Kreme. The youth will be taking orders before and after church on October 17, 24, 31, November 7 and 14. The cards will be distributed on November 21, which is the same day you will pick up your Advent Workshop crafts. The BOGO cards cost $20/card and all proceeds will go directly towards the SHF mission trip next June. With the BOGO card, customers receive one dozen FREE Original Glazed doughnuts with the purchase of any dozen. The card is valid for 10 FREE dozens, which is a great value! Thank you for supporting our youth!

Take-Home Advent Workshop
Families will have the opportunity to create one Advent calendar, one tree garland, and oodles of holiday memories together at home. To reserve a craft kit bag for your family, please sign up online by Friday, November 5. Each craft bag will contain supplies & easy to follow instructions.
You will pick up your craft kits on Sunday, November 21 in the Narthex when attending the church service. If you are unable to pick up your craft kit while at church on Sunday, you may stop by the church office to pick it up later that week during regular office hours.
Questions? Contact Amy Miller.

Advent Dinner – December 5
Please join us for the Advent Dinner on Sunday, December 5. It includes a catered meal, lots of fun and fellowship, and the long-awaited Christmas pageant by our grades K-8. Our theme this year is "Gifts of the Manger." After dinner we will join together in singing Christmas carols around the yule log with family and friends.
There is no charge to attend this amazing event, but a free will donation is always welcome. Sign up at the Information Desk in the Narthex by November 28. Bring a dessert to share. If your family puts together a complete table of eight, and you would like a table reserved, please note that on your reservation.

Tuesdays in September from 1-4 pm
October will be Mahjongg and Crown 5 for this fellowship group. We have very patient teachers ready to help you learn. Active Minds will meet Tuesday afternoons from 1-4pm, in the lower level. Those attending Bible Study will join us at 2 pm. Each table will decide if they will mask or not.
Please join us when your schedule allows. Please RSVP to Earlene Uhrig for Mahjongg, so we have enough game sets available.
49ers Is Back!
1st Tuesday – November 2, 2021
11:30 a.m. to 1:00 p.m.
Gorat's
49ers Is Back and Ready to Bring Our Attendees Information Along with Camaraderie! Everyone is welcome, whether or not you are 49, younger or older, come join us.
Our speaker for Tuesday, November 2, 2021, will be Matthew McKeever, Esq., of the Burnett Wilson Law Firm. Mr. McKeever is an authority on bitcoin and will bring our group up to date on what bitcoin is all about. He will present a PowerPoint presentation on Bitcoin and Blockchain technology with time for questions. His presentation is entitled "Bitcoin, Blockchain and the Nebraska Financial Innovation Act". Mr. McKeever informed me that the Nebraska Financial Innovation Act was passed by the Nebraska Unicameral this past spring. This act took effect October 1, 2021, so our timing is PERFECT.
Sign up at Information Desk.  We will order from a special menu at Gorat's. Questions? Contact Donna Turner or Judy Sundberg for more information.

Presbyterian Women Circle Nov. 4
9:00 a.m. in Room 15
Presbyterian Women will use lessons from the book "What My Grandmothers Taught Me." If you have questions or are interested in joining the circle, contact Jacquie Kluck.

Friday, November 12
Pink Poodle in Crescent, Iowa
Meet & Greet at 6:30 p.m.
Dinner at 7:00 p.m.
We will order off the menu, which can be found on their website.
Questions can be directed to Charlene or Lloyd Meyer and Mary Reid. See the sign up in the Narthex.

Stop by Don & Millie's & Support JHF
Sunday, November 14 is a Caring & Sharing Day at Don & Millie's from 11 a.m. to 3:00 p.m. at the 108th and Center location. When you grab lunch, tell them you're with PCOC, and 20% of your bill goes back to PCOC to support next year's JHF Mission Trip!
November 21 is Pantry Sunday!
Bring your food and hygiene items to Sunday worship on the 3rd Sunday of the month, or drop them inside the circle drive doors at church anytime. The most needed items are listed below.
Food Items:
Hygiene Items:
Baby Diapers (all sizes but biggest need is sizes 4-6)

Full-Size Shampoo and Body Wash

Book Group
Wednesday, November 17
5:15 to 6:30 p.m.
Room 13
Discussing "The Tattooist of Auschwitz" by Heather Morris
Questions? Contact June Fettig.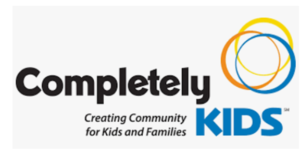 Our Mission Partner is Hiring
Completely Kids is one of our mission partners, and they are in great need of staff. In particular, they are short staffed for their after school programs (3-6 p.m.) in a number of locations. They like to hire students and anyone working in the Early Education and Social Services programs. If you are interested in applying, contact Completely Kids at 402-397-5809.

Calling All Piecemakers!
While stuck at home during the past year, the members of Piecemakers have continued to make and deliver baby quilts to newborns in our congregation all during the pandemic. Now the group has decided to begin meeting together again to return to the fellowship we share in creating quilts together. Beginning Wednesday, September 22, Piecemakers will meet from 4:00 to 6:00 p.m. in Room 11. All skill levels are welcome, from beginners to master quilters. There are jobs for everyone. Drop-ins are always welcome. If you are curious, come check us out!

Tuesday Drivers Needed
PCOC helps the Eastern Nebraska Office on Aging (ENOA) with the Meals on Wheels program. We need volunteers for our Tuesday lunch deliveries. If you are able to deliver meals, please contact Wally Stern

Siena Francis House Serving on November 14
Did you know that Siena Francis House provides nearly 400,000 meals each year? PCOC serves meals on the 2nd Sunday of each month, and we are looking for volunteers for Sunday, November 14 from 4:15 to 6:15 p.m.
To serve, you must be registered as a volunteer on the Siena Francis House website and sign up for one of the PCOC timeslots. If you have not already created a volunteer account, the website will prompt you to do so. To protect the safety of everyone volunteering, Siena Francis House will require that all volunteers provide either provide proof of vaccination or proof of a negative COVID-19 test within 72 hours of a volunteer shift. The volunteer sign up portal will ask you to upload proof of vaccination or a negative test.
If you have questions, call or email Keith Allen.

We need your help!
The Congregational Life Committee needs volunteers to greet on Sunday mornings. If you want to put a smile on everyone's face coming to church, this is a perfect role for you. Join us in welcoming everyone to our amazing church service. Sign up at the Information Desk. Thank you in advance for using your talents to spread some joy!
The Worship & Music Committee is in desperate need of ushers. We're making it even easier to help. Rather than committing to an entire season of ushering, we're asking for volunteers to sign up online for specific Sundays/service times. Contact Mike Shannon or Jayne Frederickson with questions. Sign up online.
Funeral Luncheon Volunteers Needed
The Deacons need to update the volunteer list for help with funeral luncheons. New people are welcome to join us. We organize teams for set-up, food prep, and clean-up. If you have helped in the past and are interested in continuing, please let us know as well. Contact Debbie Mazgaj or Pam Swenson. We use sign-up genius to organize our teams.

Grocery Receipts
Just a reminder that the HyVee receipt program was discontinued effective September 1. The receipt box at the Information desk is for Family Faire receipts, as that program is continuing to support OSS. Thanks for your understanding!