NEWS & EVENTS
What's Happening at PCOC
Worship, music, fellowship, education, and mission are filling the halls at Church of the Cross! Keep reading to learn about our news and events. Be sure to sign up for our education and activity programs.
As you will read, church life is picking up. Each week we are delighted to see more familiar faces in the pews, and we're excited for a full calendar of activities.
Worship Schedule
We've returned to our two-service worship schedule and Sunday School!
9:00 a.m. Worship in the Sanctuary & on Livestream
10:00 a.m. Sunday School for all ages
11:10 a.m. Worship in the Sanctuary
Our early service is livestreamed each week, and a recording is available after the service is over. Services are available for a full year, so please explore our sermon library for all available sermons and services.
South Parking Lot is Now Open!
The South Parking Lot and South Door are now open. The fence has been moved to the back part of the lot, and we do not yet have all of our parking spots. We kindly ask that parking in the South Lot and Circle Drive be left primarily for those who have mobility issues and need to be closer to the Sanctuary. Please park only in the parking spaces that have been striped.
An abundance of parking can be found in the North Parking Lot. Please do not park in the Brook Hollow neighborhood (east on Pine Street). If your family usually drives separate cars to church on Sunday, please consider carpooling together to use only one parking spot for your family.
Power of Prayer
Submit a prayer request to our church's prayer team using our new online form. Prayer requests are confidential and shared only with members of the prayer team.
Cross Care Connections Support

2020 has been challenging on both our physical well-being and our spiritual lives.  Sometimes, we just need a friend or companion to walk with us.  Church of the Cross is reenergizing our wonderful care giving team as Cross Care Connections.  Please pray about how these deeply caring members of our congregation can walk along with you. More information will be coming soon, but if you or a loved one would enjoy a Cross Care Connections provider now, please contact Pastor Christine.

Tuesday Bible Studies
Both studies are currently on break. We will resume on Tuesday, Feb. 21.
Men's Bible Study from 7:00-8:00 a.m. in Room 15 (Note this is a men's study only. If you are interested in a women's only Bible study, check out the Presbyterian Women's Morning Circle.)
Afternoon Bible Study from 1:00 – 2:00 p.m. in Room 15
New Members are welcome! Bring your own Bible and an inquisitive mind.

New Year – New Education Classes
Stories for Life in God's World: A Study of Parables – Led by Kirk Ryckman – Wednesdays, January 11 – March 15 from 6:30 – 7:30 p.m. in Room 15 – No class Jan. 18 due to the weather.
The Ten Commandments – Past, Present, and Future – Led by Pastor Christine – Sundays, January 29 – February 19 at 10:00 a.m. in Room 15
Drug Education Class for Parents and Children – Wednesday, January 11 at 6:30 p.m. – Join members of the Drug Enforcement Administration (DEA) Omaha Division as they provide an overview on the latest drug threats facing the country and more specifically what's being seen in Nebraska.
Communion Class
Wednesday, March 15
If you previously signed up for the original class that was scheduled for January 18, you do not need to sign up again. Heather will consider you registered for the new date. If you cannot attend on March 15, please contact Heather in the church office. If you have not signed up yet, you can sign up online.

Lenten Study
February 26 – April 2
Sign up by February 12!
This year's study will be using Seven Words: Listening to Christ from the Cross by Susan Robb. Learn more and sign up online.
PCOC Updates for The Week

The flowers in the chancel this week are given by Ken and Cindy Nisley in celebration of their 15th anniversary.
Tom Stalnaker was recently hospitalized after a fall.
Marshall will have knee surgery on Monday, February 6.
Heather's surgery has been postponed.
Upcoming Memorial Services:
Jane Bowers – Saturday, February 18, at 10:30 a.m. in the Sanctuary with lunch following in Fellowship Hall

PCOC Birthdays for This Week
Each week, we list birthdays, so you can extend your good wishes to one another. You can find member contact information in the online directory
2/3 – Nancy Hamil
2/5 – Michaela Kalkwarf, Brady Luke, Amelia Vint, Augustus Vint
2/6 – Florence Howell, William Harrison
2/7 – Holli Wright
2/8 – Rodney Whorlow
Best wishes from your church!

Cross Roads ~ Fellowship for Young Adults (ages 20-40)
February 5
After late worship – meet at circle drive doors and we'll share food and fellowship.
Save the Date! Our YA summer mission trip will be June 22-25 at Calvin Crest. More details coming soon!

Every Sunday Night at 8 p.m. on Zoom
Hey college-age kids, join us at 8 p.m. on Zoom to stay in touch with your church friends and lead a life of faith while away from home. Check your email from church for the Zoom information.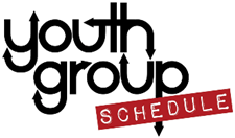 Youth Groups This Week on Sunday 4:45-6:30
JHF: JHF will not meet on Sunday, February 5. Get ready for next weekend with our baking day on Saturday, February 11 at 10 a.m. and our bake sale on February 12 between services.
SHF: On Sunday, February 5, SHF will head to The Locked Room (741 N. 120th Street). This event required early RSVP. (Those going are Cadence, Daley, Jenna, Kendall, Andrew, Alex, Josh, Blake, Brad, Dawn, Ethan, and Susan.) Meet at the church at 4:30 p.m. to carpool to the venue. Pickup is at church at 6:30 p.m.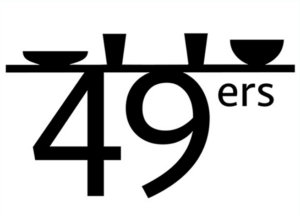 On Break for January – Join us on February 7
11:30 a.m. to 1:00 p.m.
New Location!  Wheatfields in One Pacific Place
Our speaker for Tuesday, February 7, 2023, will be Carol Foreman, Ticket Manager, College World Series of Omaha, Inc. Join us for lunch at 11:30 a.m. at WHEATFIELDS, 1224 South 103rd Street (One Pacific Place) in the Garden Room. Everyone is welcome, whether you are 49, younger, or older, come join us! We will order from a special menu. For reservations or questions, please contact Mary Ott or Judy Sundberg. Sign up at Information Center.

Active Minds for February
Active Minds will continue to learn and play Mahjongg for the month of February. Find us in the lower level on Tuesdays from 2-4. Drop-ins always welcome! We generally have one or two tables that start at 1 p.m. Questions? Contact Earlene Uhrig.

Stay Active on Mondays and Thursdays
Music & Movement meets on Mondays and Thursdays at 9 and 11 a.m. Tai Chi meets on Mondays and Thursdays at 10 a.m. Find these groups on the lower level.
Please note these upcoming schedule changes for February.
Music and Movement will not meet on February 9, 13, and 16. – Coordinator for Music & Movement is Betty Baddley
Tai Chi will not meet on February 13 and 16. – Coordinator for Tai Chi is Paula Allen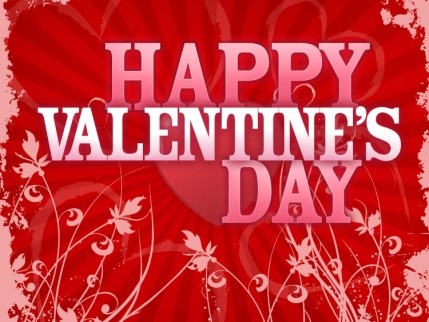 Friday Night Gourmets on February 10
Mike Howland and Linda Matson & Ken and Cindy Nisley invite you all to come celebrate an early Valentine's Day dinner with great food and great company at Farmer Brown's Steakhouse! Mark your calendars for 6:15 on Friday, February10. We will have individual checks and order from Farmer Brown's Party Menu. There are many yummy favorites to select from. A special Valentine's Day dessert will be provided by your hosts. Farmer Brown's is located at 2620 River Rd Drive, Waterloo, NE. An individual tab cash bar will be available. Questions? See or call Mike or Linda.
Please sign up at the Information Center in the Narthex by noon on Sunday, February 5.
​

Agape for All Lunch & Tour on Feb. 11
The Malcolm X Museum in North Omaha has been rescheduled for February 11 at 2 p.m. The address is 3448 Evans St. The tour will last about an hour, and is free. Donations are greatly appreciated. (Suggested amount $15.)
Along with the Malcolm X Museum tour, you may want to have a delicious lunch at Big Mama's Kitchen, at the Highlander Building, 2112 N 30th St. Suite 201. News flash – this is becoming favorite haunt of some of our congregation – famous for their sweet potato pie!
If you are interested in car pooling for only the museum, meet in the north parking lot at 1:30.
If you are interested in carpooling for lunch at Big Mamas and the museum, meet in the north parking lot at 12:00.
Sign up online! You can also email Patty or sign up at the information desk. Please email Patty Ritchie to coordinate carpooling.
Peace and pass the sweet potato pie!

Dinner Servers Needed on February 12
Did you know that Siena Francis House provides nearly 400,000 meals each year? PCOC serves meals on the 2nd Sunday of each month, and we are looking for volunteers from 4:15 to 6:15 p.m.
To serve, you must be registered as a volunteer on the Siena Francis House website and sign up for one of the PCOC timeslots. If you have not already created a volunteer account, the website will prompt you to do so.
If you have questions, call or email Sandi Stuckey.

February 12 is a Caring & Sharing Day!
Stop by Don & Millie's at 108th & Center to grab lunch from 11 a.m. to 3:00 p.m. on Sunday, January 8. Tell them you're with PCOC, and 20% of your bill comes back to us to support next year's JHF Mission Trip.
​

Book Group February 15
Join the PCOC Book Group in Room 13 from 5:15 to 6:30 p.m. We will be discussing The Personal Librarian by Marie Benedict. All readers are welcome!
Questions? Contact June Fettig.

First Vesper Concert of 2023 is on Sunday, February 19, at 3:00 p.m.
Our guest performer is the dynamic and multi-talented pianist Barron Ryan with a program that is titled "Classic Meets Cool." Barron's program features some of the greatest piano music ever made, including groovy classical works, renditions from great jazz pianists, pop tune arrangements, and original compositions. Barron will weave a story with his music and words that's sure to leave you speechless. This is a great concert for the young piano students in your lives!
Exciting news! Vesper Concerts is thrilled to reschedule the Calmus concert for Wednesday evening, April 12, at 7:00 p.m. Details will be arriving next week in your February Cross Currents!


February 19 is Pantry Sunday!
Bring your food and hygiene items to Sunday worship on the 3rd Sunday of the month, or drop them inside the circle drive doors at church anytime. The most needed items are listed below.
Food Items:
Hygiene Items:
Baby Diapers (all sizes but biggest need is sizes 4-6)

Full-Size Shampoo and Body Wash
Usher Openings
If you are looking for a way to serve the church, please consider filling one of our open usher spots. You can now sign up online for individual Sundays. Questions? Contact JayneFrederickson. or sign up online
Greeters Needed
Your smiling face is needed to greet on Sunday mornings. We've made it easy to sign up online! Just choose your preferred service and door (north door by Fellowship Hall or south door by Sanctuary).

Home-Delivered Meal Volunteers
– a message from Deacon, Kathy Moore –
One of the many caring ministries at Church of the Cross is the Deacons' Home Delivered Meals program. We try to provide a meal or two to church members who have been hospitalized, are facing a surgery, had an accident, or have lost a family member. This is a small token of our care and concern, and many have expressed how much this meant to them during what was otherwise a very challenging time.
When one of our ministers or I learn of a household in need, I send out a group email to our Home Meal List and ask for volunteers to take a meal, indicating approximately when the meal would be helpful. I provide the number of people in the household and any dietary restrictions and preferences that I can. There is often somewhat short notice of this need, and we may be soliciting a meal to be provided within the next few days or weeks. On average we deliver 6 – 10 meals per month and have almost 40 volunteers on the list so you don't have to provide a meal very often.
If you like to cook and could fix an extra meal or two occasionally, this Home Meal Committee is for you. If you don't like to cook, you could volunteer to pick up a To-Go meal from a grocery store or restaurant. Either way, if you'd like me to add you to the Home Meal Volunteer List, please sign up at the Information Desk or email Kathy Moore. Feel free to call me with any questions.
Support Our Deacons
In February, we encourage everyone to make a gift to our Deacons fund. The Deacons are not supported by our regular budget. Your faithful support helps ensure that our Deacons are able to care for each neighborhood, send cards, make visits, prepare and serve funeral luncheons, and organize the Advent Dinner each year. You are welcome to use the envelope that is included with the regular weekly giving envelopes. Write "Deacons" on a blue giving envelope (located in the pew racks). Or, you may pay online – choose Deacons Envelope as the fund.

New Member Class March 26
Do you know someone else who is interested in joining the church? Our next class will happen after the late service on November 27 in Room 15. The class is about an hour long, and a light lunch will be served. Sign up online.

What Are You Grateful For?
Tell us by using the interactive bulletin board in Fellowship Hall. Grab a sticky note, write what you are grateful for, and post it on the board. Enjoy reading all the notes!

Refugee Assistance Donation Drive Update
Desmond Tutu said, "We are to tell the world, there are no outsiders." You have proven and lived out Tutu's message by your generous donations and monetary gifts during our September kitchen donation drive for Lutheran Family Services (LFS). We collected over 500 items and also provided hygiene products totaling $100.00 for much needed items requested by Lutheran Family Services. Our committee is prayerfully considering next steps in our continuing support for our new neighbors resettling in our community. We thank you, and we are filled with gratitude for your generosity!
– Refugee Assistance Committee

New Quilting Process for Piecemakers
In Fall 2022, with an inventory of 10+ completed quilts on hand, Piecemakers have decided to take a well-deserved break from meeting every week. The quilting will continue with a new format. ALL quilters in the PCOC congregation are invited to participate in a new process to ensure we continue to welcome newborns to our church family with handmade quilts. You will be invited to use the patterns, fabric, and even equipment available in Room 11.
If you are interested in joining this new Piecemakers process, please contact Linda Miller, Judy Arms, or Karen Morey for the details.