NEWS & ANNOUNCEMENTS
What's Happening at PCOC
Our PCOC Session met recently to consider resuming in-person worship services. Based on the safety measures defined for and the success of other recent small group events at PCOC, the Session voted to resume limited in-person worship. Starting this Sunday, October 4, you will have two ways to worship on Sunday.
Online worship services will continue. The service will be available each Sunday by 7 a.m.
A single in-person service will be held at 11:10 a.m. on the back lawn – weather permitting – on October 4 and 11. Details about the outdoor safety protocols are listed below.
More information will be shared in coming weeks about resuming a single, indoor service on October 18.
Outdoor Safety Protocols
Keeping our congregation safe as we resume in-person worship is the responsibility of all. Please use the following guidelines to determine whether to attend in-person worship. Be sure to follow our safety protocols while you are at worship.
WHEN TO STAY HOME
We ask that you self screen and stay home if you are not feeling well on Sunday mornings. You should stay home from church if any of the following are true.
You have experienced any of the following symptoms in the 48 hours before the service: fever or chills, cough, shortness of breath or difficulty breathing, fatigue, muscle or body aches, headache, new loss of taste or smell, sore throat, congestion or runny nose, and/or nausea, vomiting, or diarrhea.
You have been in close physical contact (6 feet or closer for at least 15 minutes) within the past 14 days with a person who is known to have laboratory-confirmed COVID-19 or with anyone who has any symptoms consistent with COVID-19.
You are isolating or quarantining because you may have been exposed to a person with COVID-19 or are worried that you may be sick with COVID-19.
You are currently waiting on the results of a COVID-19 test.
KEEPING SAFE AT WORSHIP
The following safety protocols have been defined for our in-person outdoor worship at church. You are expected to follow these protocols.
Bring your own chairs, and sit in a defined seating area with only members of your family group. Socially-distanced seating boxes will be marked on the lawn. Keep 6 feet of distance between you and people not in your party.
All people in your party should wear a mask at all times, including while talking and singing. The mask must cover your nose and mouth at all times. If anyone in your group does not have a mask, the church will provide one.
Use only the designated bathrooms, if needed.
Hymnals and other shared items will not be used during service. You will receive a bulletin that includes the hymns.
Communion will be a part of the service on October 4, and you will be given a disposable communion package when you arrive.
Follow any other safety guidance provided by the church staff during the service.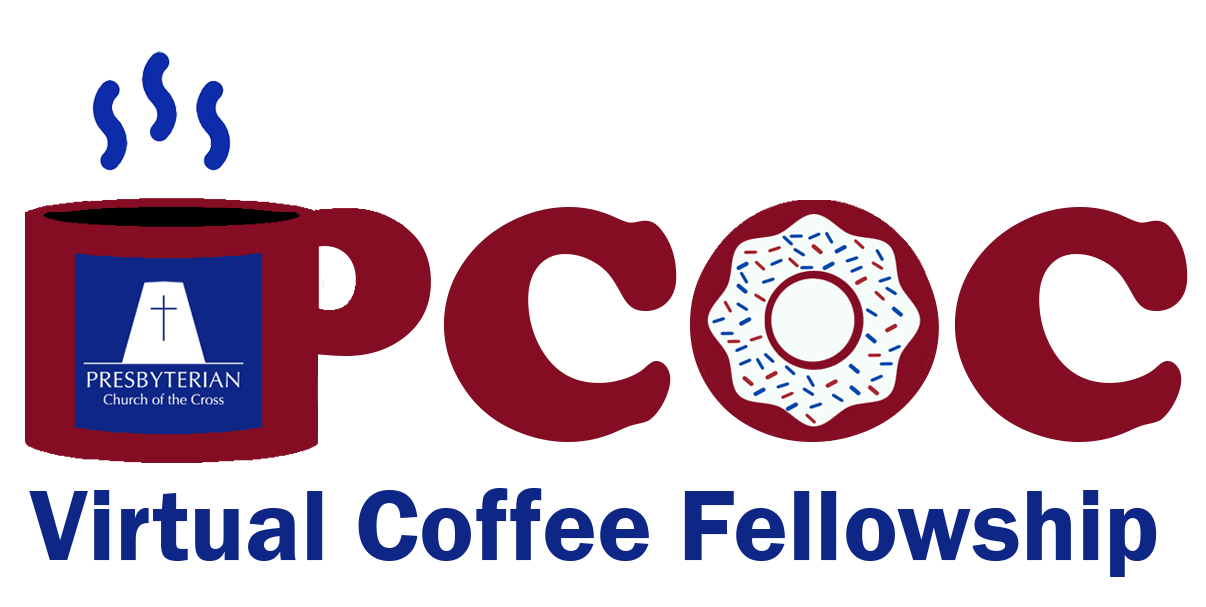 VIRTUAL COFFEE HOUR EVERY SUNDAY 10 A.M.
Join us for the PCOC Virtual Coffee Fellowship from 10:00-10:30 a.m. via Zoom. 
PCOC Updates for The Week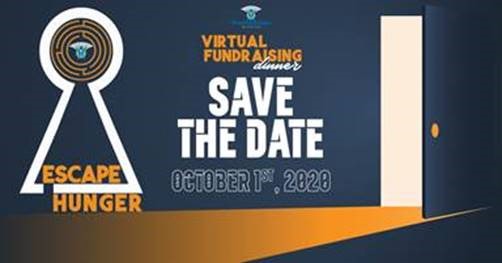 HHM VIRTUAL FUNDRAISER ON THURSDAY, OCTOBER 1
You are Invited to Heartland Hope Mission's annual virtual fundraiser next Thursday night, October 1 at 7 p.m. The live-streamed event theme and game this year is fittingly named: Escape Hunger. A link to the silent auction is provided below. A reminder and link to the virtual fundraiser Escape Hunger event will be provided next week.
You may have been to an escape room, but have you ever had to escape hunger? We invite you to find the key that unlocks the door to hope by joining us online. Our neighbors in need are looking for a way out from many unfortunate circumstances. You'll be given the clues to find keys in a variety of rooms, showcasing real-life situations that our clients face daily. If you crack the code and discover the key to escape hunger, you'll be entered into the drawing to win a grand prize of 5 Walt Disney World Park Passes.
SILENT AUCTION IS LIVE NOW
Heartland Hope Mission's virtual silent auction is now live and will run for one week, beginning Thursday, September 24. You can bid on a variety of items including an escape room experience, date nights, family fun, art pieces, jewelry, several home-themed gift baskets, and more!
You can view the silent auction on HHM's Escape Hunger event webpage (click on the Auction Preview tab on the top of the page): https://cbo.io/bidapp/index.php?slug=food#. The online auction is powered by ClickBid Mobile Bidding, and you can create a bidding account and start bidding now.
For more details and information about Heartland Hope Mission, check out their website at https://heartlandhopemission.org/
Thank you for your dedication in serving the working poor in our community!
P.S. Did you know that Presbyterian Church of the Cross was selected as HHM's sponsor of the month for September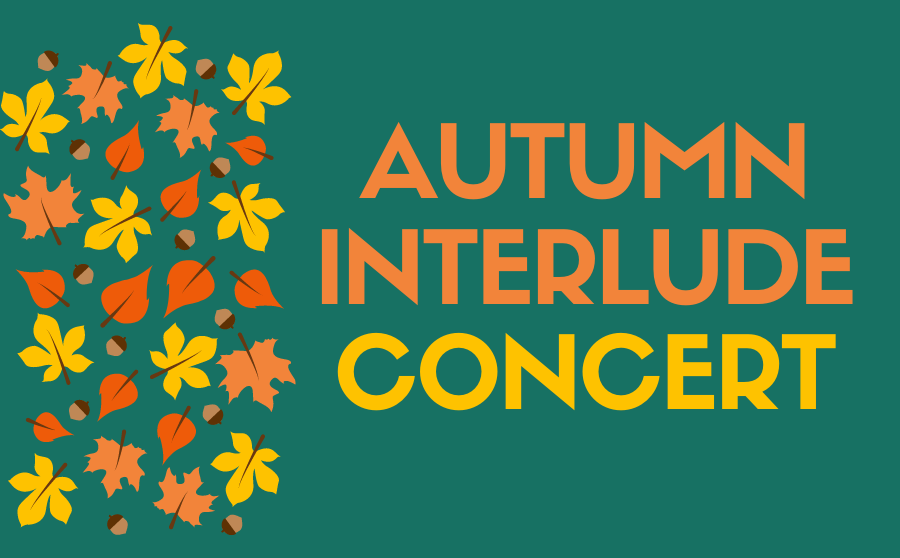 DREW RITCHIE TO CONDUCT "AUTUMN INTERLUDE" CONCERT AT PCOC
Drew Ritchie (son of Bill & Patty Ritchie) will be conducting a concert of chamber music on Friday afternoon, October 2, at 2:00 p.m. in the sanctuary. Drew is currently studying for his master's degree in conducting at the University of Denver-Lamont School of Music. He is returning to Omaha to conduct a concert of classical music performed by professional chamber orchestra musicians and featured soloists from the Metro area (including our own Sarah Frederickson). 
Concert is free. Donations will go to the Omaha Street School, one of our PCOC Mission partners.

BRING YOUR OWN BIBLE CLASS EVERY FRIDAY NIGHT
Pastor Christine is offering a class over Sunday's scripture on Friday evenings at 7:00 p.m. via Zoom. This is a drop-in class, so you are welcome to pop in and out as your schedule allows. All you need is a Bible. Join us! The Zoom invite will be posted on our website each Friday.
Join Zoom Meeting:
Check your email from church for the meeting ID and passcode.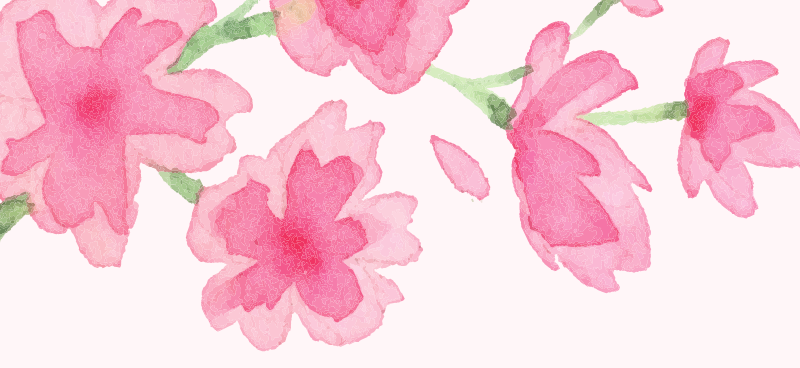 FLOWERS
The flowers in the Sanctuary this week are given by the Building & Grounds Committee in honor of our Garden Ministry Coordinator and Master Gardener Peg Conley for her many hours of loving care during the 2020 Growing Season.​
If you are interested in providing flowers for an upcoming service, please call the church office at (402)333-7466.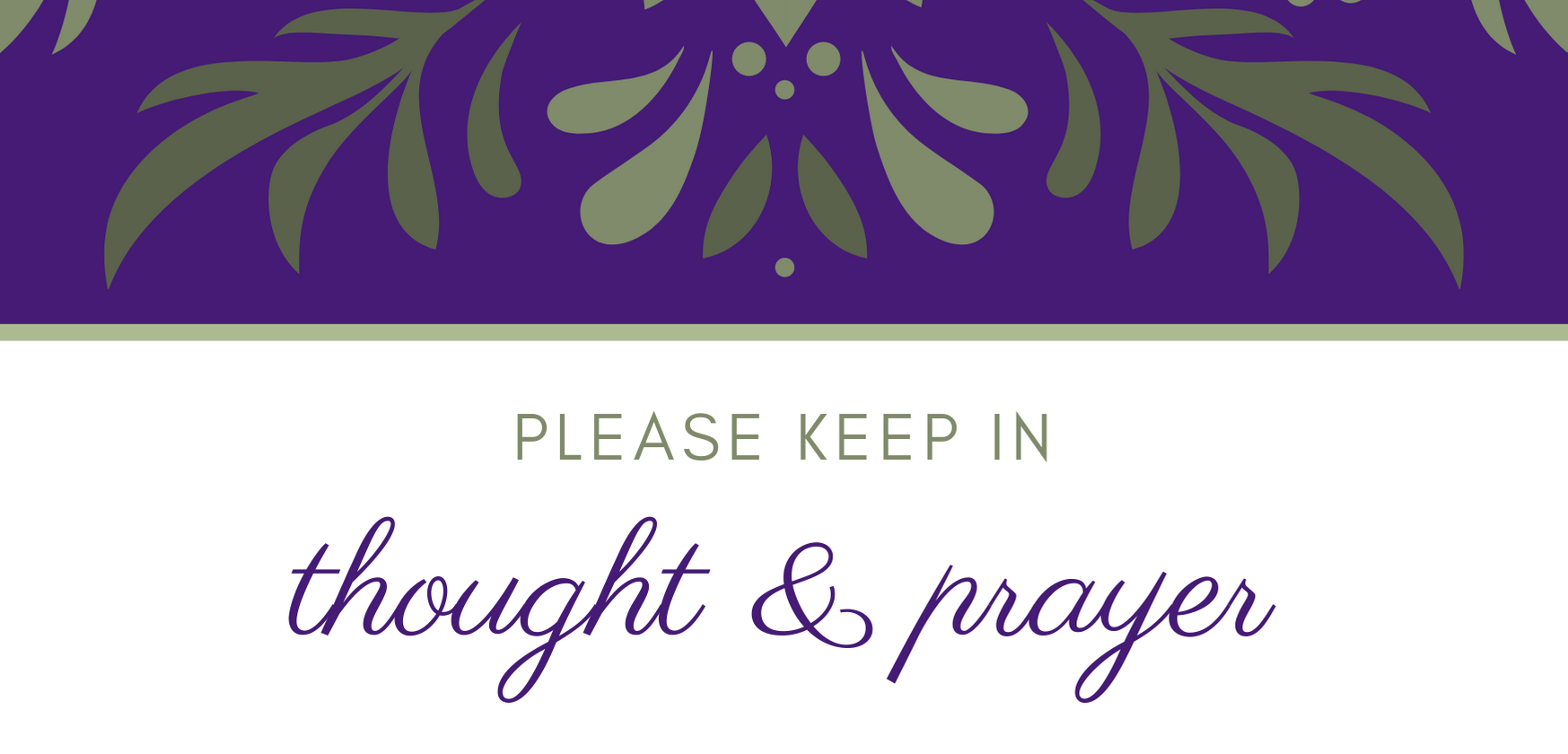 Please keep in thought and prayer these members and friends of the congregation:
Adrian Hinz is having surgery on September 25.
Jeanette Heese is having surgery on September 30.
Michele Francis-Stine is positive for COVID-19.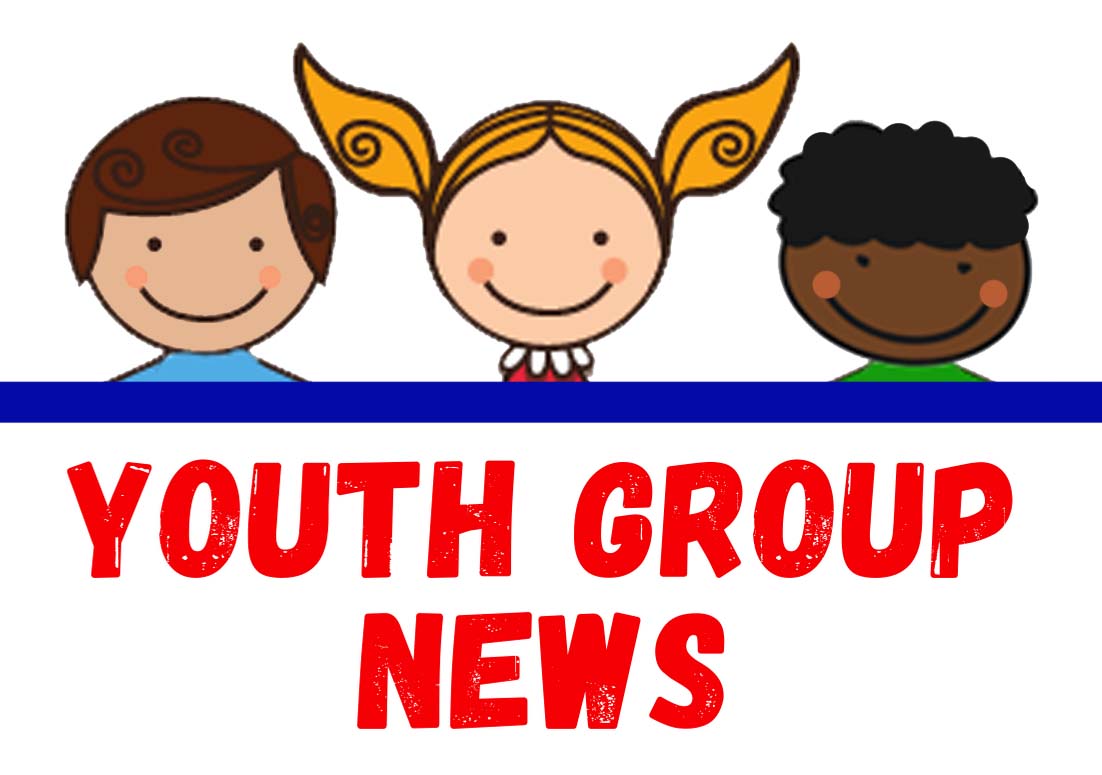 JHF & SHF SUNDAY SCHOOL & FELLOWSHIP THIS FALL
This fall, JHF and SHF will alternate fellowship and education activities weekly at 5 p.m. on Sundays.
SEPTEMBER 27 – SHF will have Sunday School on Zoom at 5 p.m.
SEPTEMBER 27 – JHF will have fellowship at the church at 5 p.m.
Join Sunday School Zoom Meeting:
Check your email from church for the meeting ID and pass code.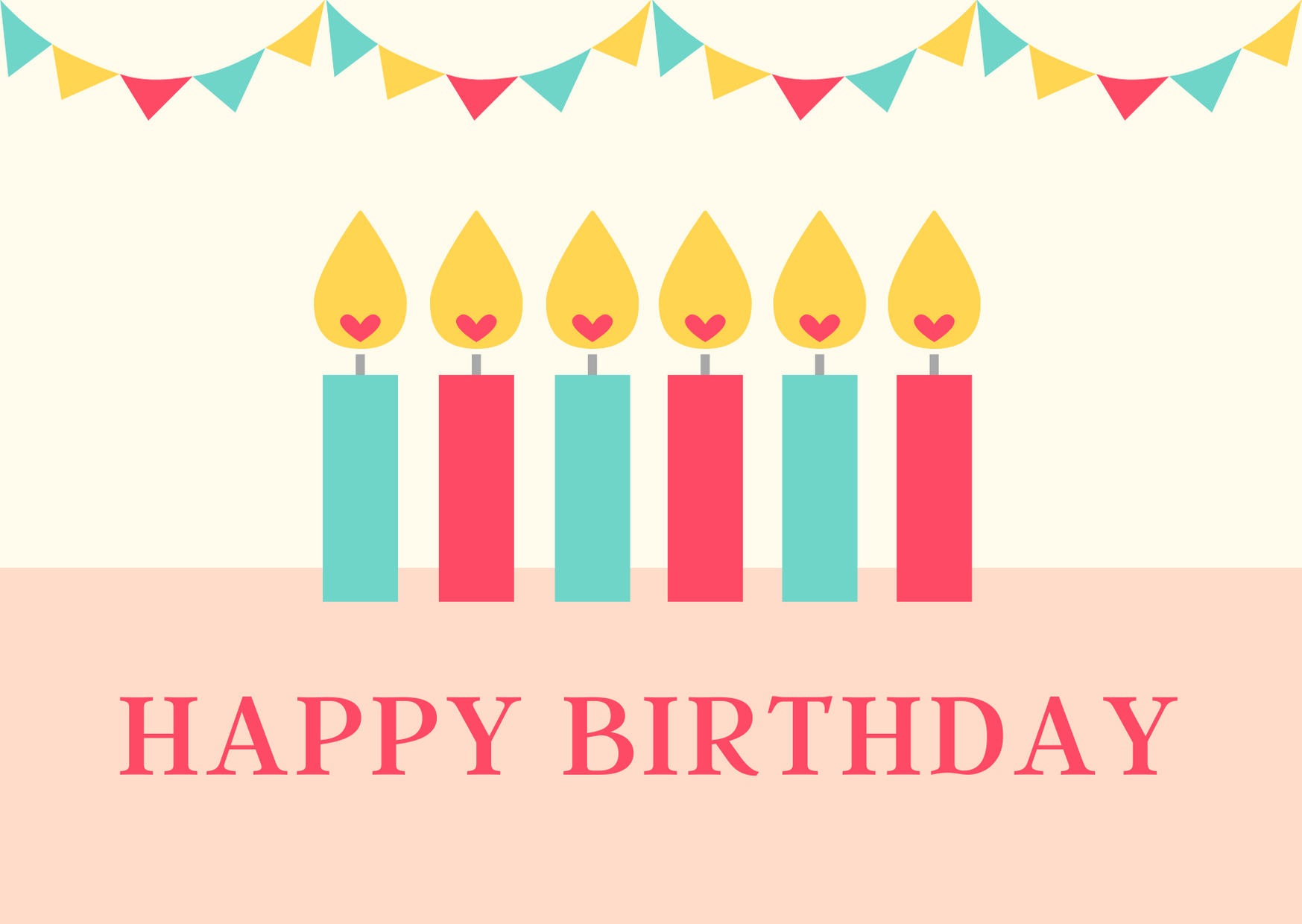 PCOC BIRTHDAYS FOR THIS WEEK
Each week, we'll list birthdays in this email, so you can extend your good wishes to one another. You can find member contact information in the online directory.
9/25 — Roger Pauba, Jerry Klein, Dana Sloan, Emily Sumner
9/26 — Skip Decker, Mary Carlson, Dick Hart, Martha Henry, Sierra Cunningham
9/27 — Kara Versaw, Cassie Rathman, David Goodwin, Alena Bennett, Maci Sykora
9/28 — Bryan Weber
9/30 — Chuck Baddley, Carol Futhey, Marjorie Huff
10/1 — Mary Johnson, Andrew Jones, Lida Koukol, Betty Woodhull
Best wishes from your church!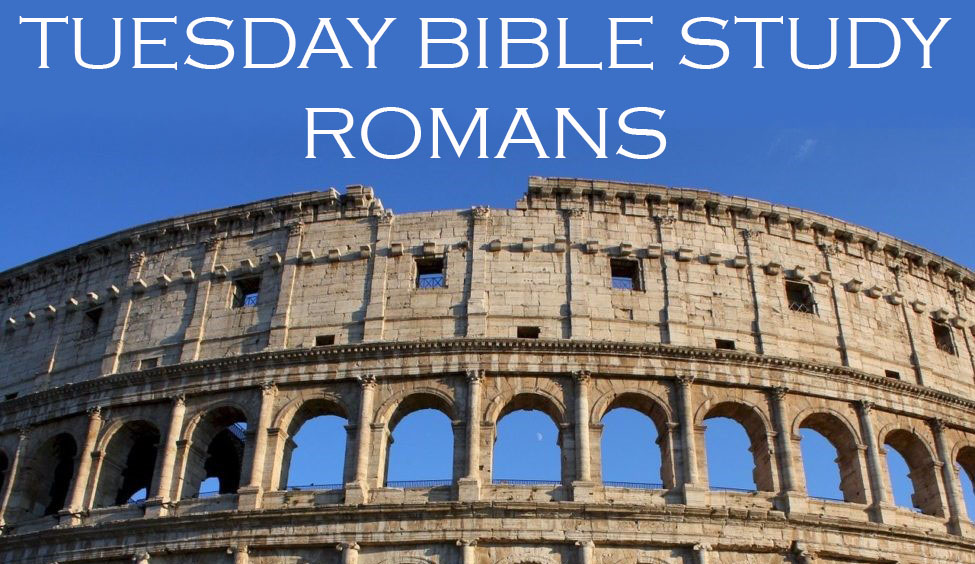 TUESDAY BIBLE STUDY - JOIN US!
Hello Bible scholars! Our new Tuesday Bible Study started on Sept. 15 with a whole new book . . . Romans! New members are always welcome. You may participate in the study in two different ways: self-study or via Zoom.
If your schedule is better suited to self-study, you can find the study on our website each Tuesday. Open the current lesson.
Or, if you prefer to study with others, you may join the Zoom group from your computer from 1-2 p.m. each Tuesday.
Join Zoom Meeting:
Check your email from church for the meeting ID and passcode.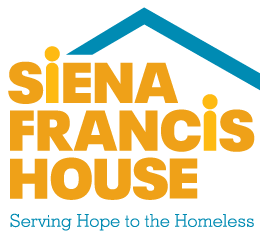 SIENA FRANCIS HOUSE CLOTHING DRIVE
Have you spent a little extra time cleaning your closets in the last 6 months? The Mission Committee is hosting a clothing drive to benefit Sienna Francis House. SFH is in need of men's and women's jeans, socks and undergarments. Please consider donating your lightly used jeans and socks and new undergarments for the benefit of Sienna Francis House. There will be a marked bin in the west circle drive entrance starting this weekend. Clothes accumulated in the bin will be delivered to SFH around September 30th.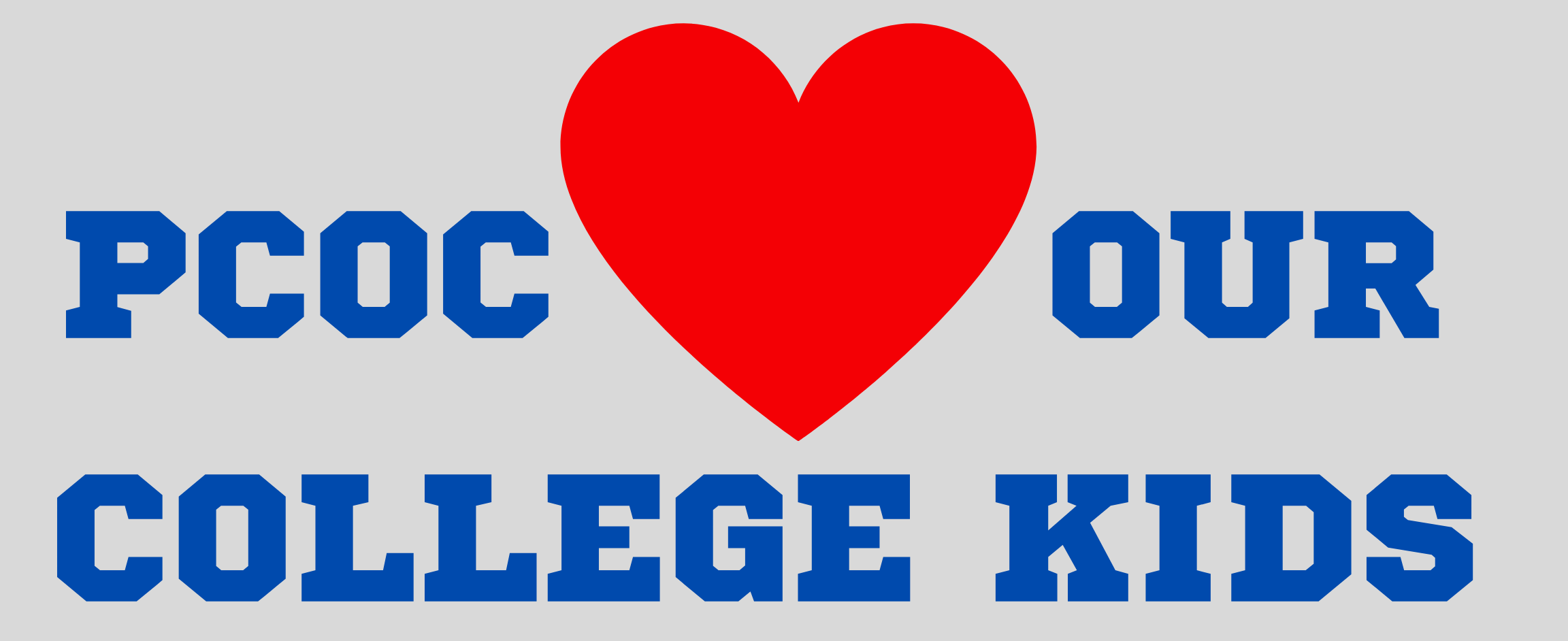 HEY, PARENTS OF COLLEGE KIDS
Throughout the year, PCOC supports our college kids with reminders of the loving faith family they have back home at church. The Deacons are preparing to send Halloween gift cards, and they need current addresses for the PCOC college students. Parents: please email Heather with your college student's current address.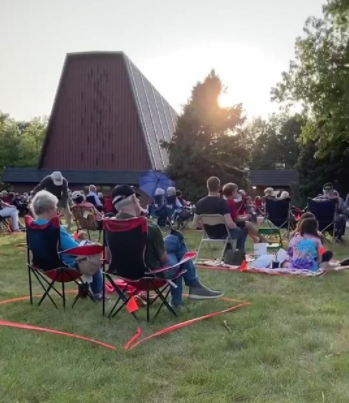 RECENT CHURCH LIFE PHOTOS
This past week has been filled with activity at PCOC! Check out these photos of recent events.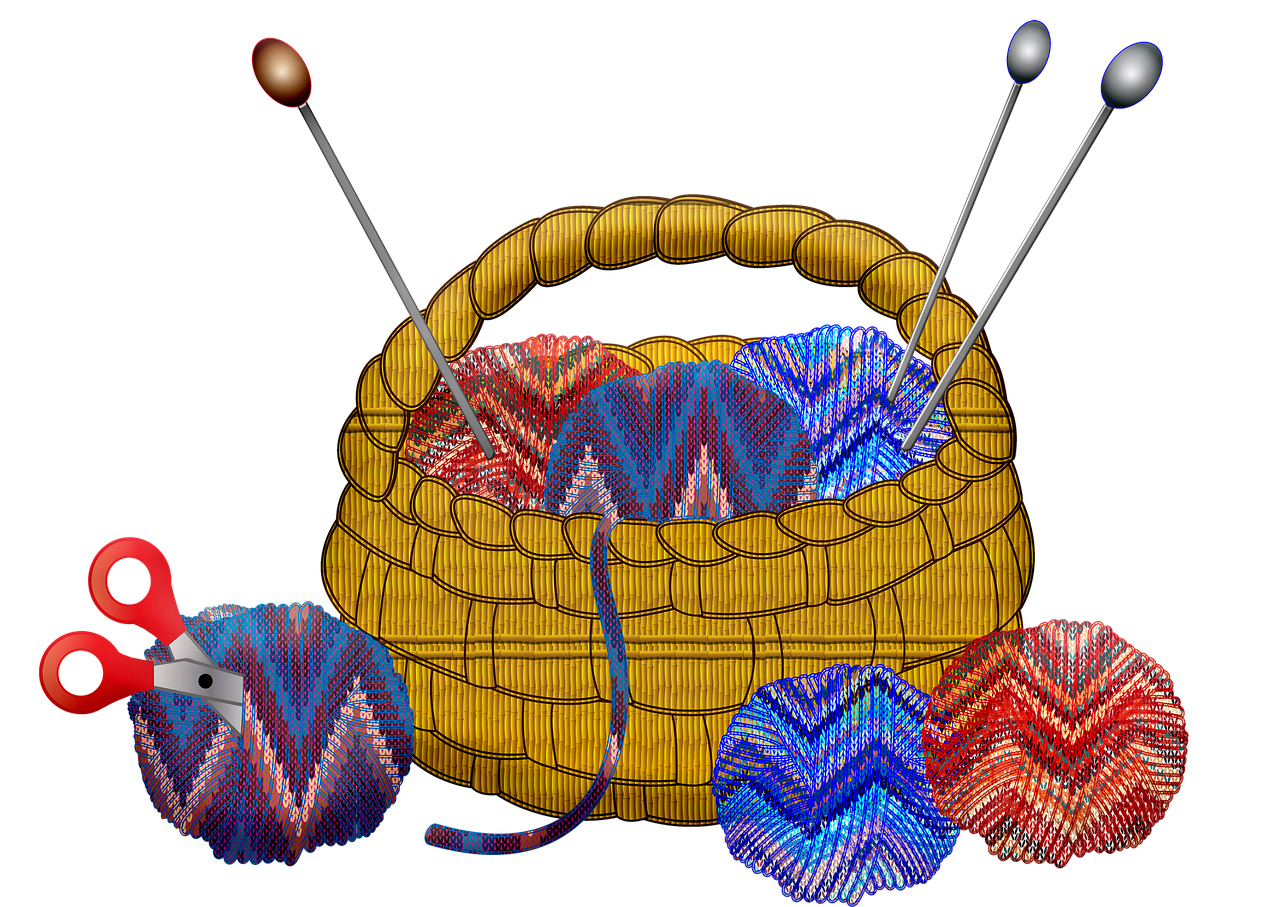 KNITTERS NEEDED FOR PRAYER SHAWLS
One the Deacons' caring ministries is delivering prayer shawls to those who are ill or recovering from surgery. If you are a knitter and can help the Deacons make prayer shawls, please contact Nancy Koehler. The church will supply you with the materials to make the shawls. We are especially in need of prayer shawls appropriate for men (earth tone and darker colors rather than pastels).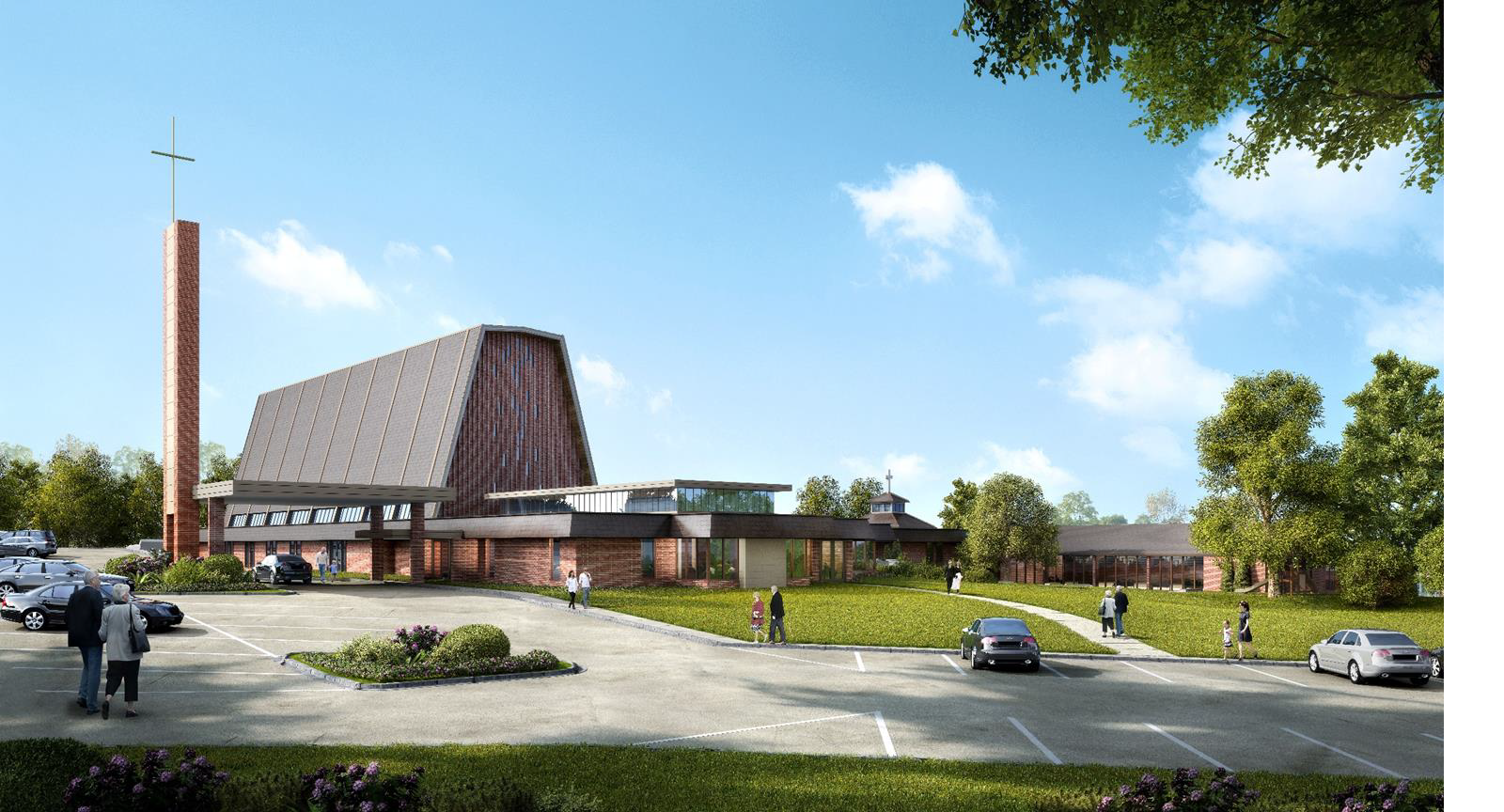 CAPITAL CAMPAIGN PRESENTATION VIDEO
Our capital campaign has crossed the halfway mark in pledges, and our congregation is excited about the expansion! If you have been waiting and prayerfully considering your commitment during the pandemic, you are not alone. We continue to receive commitments and gifts each week. If you need another capital campaign card, please contact Rock in the office. The informational meeting/video of the February 9th presentation can be viewed here. The tri-fold brochure and the slides can be viewed starting at the 49:15 mark.
Racial Justice Resources
Concerns and protests against racial injustice across the country were sparked by the death of George Floyd and several other Black Americans in recent weeks.
In Matthew 22:36-40, Jesus reminds us of the greatest commandments: "Love the Lord your God with all your heart, and with all your soul, and with all your mind.' This is the greatest and first commandment. And a second is like it: 'You shall love your neighbor as yourself.'"
In asking us to love our neighbors as ourselves, God calls us to do the hard work of reconciliation and work against the forces of racism. The PC USA has made a page of racial justice resources available on their website. The list includes links to recent articles, statements from the PC USA, prayers and music, and recommended books that are helpful for self-reflection on the topic.
Link to PC USA resources list:
https://www.pcusa.org/racial-justice-resources/
One Single Nation
— a message from Dr. Marshall Zieman on June 5, 2020 —
This tumultuous week has kept many of us glued to our screens as millions have taken to the streets. The death of George Floyd has reverberated across our cities and around the world, triggering raw personal anguish, massive public marches and protests, and sadly, outbursts of violence.
I was moved by these words, shared by former President George W. Bush:
"America's greatest challenge has long been to unite people of very different backgrounds into a single nation of justice and opportunity. The doctrine and habits of racial superiority, which once nearly split our country, still threaten our Union. The answers to American problems are found by living up to American ideals — to the fundamental truth that all human beings are created equal and endowed by God with certain rights. We have often underestimated how radical that quest really is, and how our cherished principles challenge systems of intended or assumed injustice. The heroes of America — from Frederick Douglass, to Harriet Tubman, to Abraham Lincoln, to Martin Luther King, Jr. — are heroes of unity. Their calling has never been for the fainthearted. They often revealed the nation's disturbing bigotry and exploitation — stains on our character sometimes difficult for the American majority to examine. We can only see the reality of America's need by seeing it through the eyes of the threatened, oppressed, and disenfranchised."
The church must open our hearts to hear the cries of our brothers and sisters who are hurting. National Presbyterian leaders remind us that "we are called to bear witness to God's love in the world, especially in times of crisis." In order to love our neighbors, we need to see their pain and make it our own. We do not condone looting, violence, and destruction of property – that is not progress. Achieving justice for all is the duty of all, requiring a courageous and creative effort from all of us.
As former President Barack Obama wrote this week:
"If, going forward, we can channel our justifiable anger into peaceful, sustained, and effective action, then this moment can be a real turning point in our nation's long journey to live up to our highest ideals."
So, listen, pray, and search your heart. Pray for God's Spirit to convict your heart of hidden prejudices and fears – to correct you where you are wrong – because none of us is perfect. Pray for our city to respond well together. And remember our local mission partners, already over-extended due to the Coronavirus, continuing to serve our city in tangible ways.
Pray for these events to make all of us better, and draw us together, as one single nation.