NEWS & EVENTS
What's Happening at PCOC
Worship, music, fellowship, education, and mission are filling the halls at Church of the Cross! Keep reading to learn about our news and events. Be sure to sign up for our education and activity programs.
As you will read, church life is picking up. Each week we are delighted to see more familiar faces in the pews, and we're excited for a full calendar of activities.
Worship Schedule
Returning to in-person activities is a personal decision for everyone. If now is the right time for you to return to Sunday worship, join us in the sanctuary at 9:00 or 11:10 a.m. (unless an alternate location and time are noted for a specific date). We will livestream the early service each Sunday at 9:00 a.m. A recording will be available afterwards to view from our website as well.
For those planning to attend our in-person services and activities, we ask that you follow our COVID safety protocols. If you are unvaccinated (ages 2 and above), masks are recommended while inside the church.  If you are fully vaccinated, masks are optional (adults and kids). We encourage you to make the best choice based on your personal preference and level of risk. Masks are available for anyone who needs one. Refer to our PCOC Safety Protocols for details.
Power of Prayer
Submit a prayer request to our church's prayer team using our new online form. Prayer requests are confidential and shared only with members of the prayer team.
Cross Care Connections Support

2020 has been challenging on both our physical well-being and our spiritual lives.  Sometimes, we just need a friend or companion to walk with us.  Church of the Cross is reenergizing our wonderful care giving team as Cross Care Connections.  Please pray about how these deeply caring members of our congregation can walk along with you. More information will be coming soon, but if you or a loved one would enjoy a Cross Care Connections provider now, please contact Pastor Christine.

1:00 p.m. in Room 15
Led by Pastor Marshall
New members are always welcome! 

Last class for Spring is Tuesday, May 10.
Summer session will begin on Tuesday, June 7.

Men's Summer Bible Study
Starts Tuesday, June 7
7:00 a.m. in Room 15
Led by Pastor Marshall & Keith Allen

Introduction to the Protestant Reformation Class
Join Pastor Christine as she leads a new class on Sundays, May 1 – May 22 at 10:00 a.m. For four weeks, we will look at the Protestant Reformation placing it into the historical context of sixteenth century Europe. We will consider not only the theological changes brought forth by the Protestant Reformers, but also think about how the Reformation impacted social and political change. The Reformation is essential not only for our Presbyterian tradition but also for world we live in today. Visit the church website to sign up!
PCOC Updates for The Week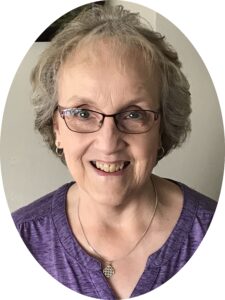 In Memoriam
Linda Niles
August 26, 1952 – May 12, 2022
We are saddened to share that Linda Niles passed away on Thursday. Linda joined the church in January 2021. Please keep her husband Stephen and their extended family in your prayers. Linda's Memorial Service will be Monday, May 16 at 2 p.m. in the sanctuary, with a reception to follow in Fellowship Hall.
Joys & Concerns
We have the joy of recognizing our Christian Education volunteers. We had 108 volunteers help with our CE programs this year! Names are listed in the Sunday Bulletin.

The flowers in the chancel today are given by Sue Meusey in loving memory of Joe Meusey, a wonderful husband, father, and Papa.​ If you'd like to provide chancel flowers for a Sunday, stop by the Information Center in the Narthex, or call the church office. The cost is $25.00.
PCOC Birthdays for This Week
Each week, we list birthdays, so you can extend your good wishes to one another. You can find member contact information in the online directory
5/13 – Betty Baddley, Mark Brady, Carl Greiner, Bill Steele
5/14 – Kylie Berry, Kendall Kahler
5/15 – Jillian Obregon, Michael Shannon
5/16 – Irene Astleford, Jim Butler, Shawn Smith
5/18 – Daniel Florent
5/19 – Nancy Nicas, Carolyn Will
Best wishes from your church!

Help Refugees Resettling in Nebraska
Have you been moved by the on-going refugee crises and want to take some direct action? Here is an opportunity. Our PCOC Mission Committee has decided to partner with Lutheran Family Services in providing necessary supplies for 1,000 refugees from various nations who will be settling in Nebraska in the next year. We will be collecting bathroom supplies during the 5 Sundays in May. Here are the specific needs:
Shower curtains – new or nearly new
Shower curtain ring
Bathtub mats – new or nearly new
Toilet paper
Towels – new or nearly new
Toilet bowl cleaner
Disinfectant wipes
Paper towels
Sponges
Scrub brushes
Brooms
Mops
Cleaning sprays
Bring supplies to the Narthex on May 1, 8, 15, 22 or 29. If you would like to help with this or future refugee projects, contact Jeanne Smay, Dawn Buchanan, or Paula Allen.

Parent Meetings for the Youth Mission Trips
Sunday, May 15, 2022

At least one parent and their youth must attend.
Junior High Mission Trip
4:45 p.m.
Senior High Mission Trip
5:30 p.m.

Prayer Vigil for Ukraine on May 15 at 7:00 p.m.
Please join the Belarus, Ukraine, and Russia Mission (BURM) Network for a Prayer Vigil for the people of Ukraine and surrounding countries as well as our Christian friends in Russia. This is a very difficult time for everyone. Prayer helps. Please join us on Zoom. Check your church email for the Zoom link.
We will hear updates from the region and be led in prayer by:
Pastor Jessica Derise, Chaplain of the Moscow Protestant Chaplaincy
Ellen Smith, PCUSA Mission Co-worker in Ukraine, Belarus, and Russia
Marek Kucharski, Chancellor of the Evangelical School of Theology in Wroclaw, Poland
Reverend Ralph Clingan, Pastor of the Good Shepherd Presbyterian Church in St. George, UT
Reverend Gloria Johnson, Associate Pastor of White Memorial Presbyterian Church in Raleigh, NC.

Active Minds Every Tuesday
In May, Active Minds will play 10-point Pitch and a couple variations. The game is a derivative of the English "All Fours" dating back to the 17th century. It is called "Pitch" because the dealer "pitches" 3 cards at a time in the initial deal. Hope you can join us for one or more Tuesdays in May from 2-4 p.m. in the lower level. We can teach you how to play, or you can help us teach a couple variations! Questions? Contact Earlene Uhrig.

Vesper Concerts Announces It's 2022-23 Season on May 9!
As usual, there is a wide offering of styles and genres—truly something for everyone. Go to www.vesperconcerts.org to find out what's in store.

Friday Night Gourmets on May 13
The location is Casio's Steakhouse, 1620 S. 10th St. Cocktails are at 6:30 p.m. with dinner at 7:00 p.m. Hosts are Susan and Paul Price, Nancy Koehler, Kim Banat, and Betty Goodwin. Please sign up by May 11. Questions? Contact Nancy Koehler, Kim Banat, or Susan Price.
May 15 is Pantry Sunday!


Bring your food and hygiene items to Sunday worship on the 3rd Sunday of the month, or drop them inside the circle drive doors at church anytime. The most needed items are listed below.
Food Items:
Hygiene Items:
Baby Diapers (all sizes but biggest need is sizes 4-6)

Full-Size Shampoo and Body Wash

Book Group May 18
Join the PCOC Book Group on Wednesday, May 18 in Room 13 from 5:15 to 6:30 p.m. We will be discussing "The Dictionary of Lost Words" by Pip Williams.
Questions? Contact June Fettig.

Cross Roads ~ Fellowship for Young Adults (ages 20-40)
Sunday, May 22
Special date for May . . . Meet after late service at circle drive doors for pizza, sermon talk-back, and fellowship. Led by Pastor Christine.
Save the Date!
Pentecost and Groundbreaking Celebration on Sunday, June 5
We'll have a single outdoor service at 10 a.m. We'll take an all-church photo after the service, and the Pancake Man will provide lunch. We'll also hold a ceremonial groundbreaking for the building expansion.

Vacation Bible School ~ June 21-23
Go off-road for a Monumental adventure through the colorful canyons and sunbaked trails of the southwest. By exploring God's awesomeness, kids form a rock-solid faith for the road ahead. VBS will be held June 21-23 (Tues-Thurs) from 9 a.m. to noon for ages 4 years to 5th grade (completed).
Sign up now!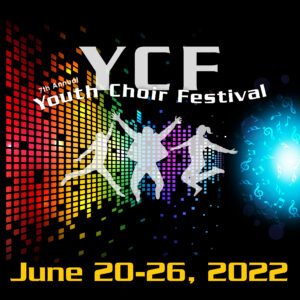 7th Annual Youth Choir Festival
June 20-26, 2022
Singers finishing grades 8-12 are invited to attend this year's summer youth choir festival! Rehearsals take place Monday through Thursday evenings from 6:00 – 8:30 p.m. Cost is $45 for the week and includes music, snacks, activities, and a festival t-shirt. Scholarships are available based on need.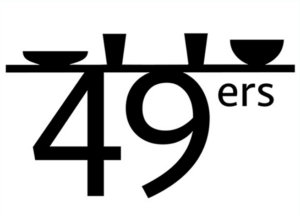 Join us on June 7
11:30 a.m. to 1:00 p.m.
Gorat's
Our speaker will be Gina Tomes, Program Director and co-founder of Bethlehem House Omaha. Ms. Tomes is responsible for programming and oversight of the house. The lunch location is Gorat's, 4917 Center Street, at 11:30 a.m., and we will order from a special menu. Everyone is welcome, whether or not you are 49, younger or older, come join us! For reservations or questions, please contact Mary Ott or Judy Sundberg. Or, sign up at the Information Center.

GALS Chocolate and Fellowship on June 4
We're kicking off the return of GALS, a women's fellowship group. Check your church email for the sign-up link. We will meet at 1:00 p.m. to carpool to Bakers Chocolates near Ashland for a shopping stop and then visit Glacial Till Tasting Room in historic downtown Ashland to enjoy some fellowship. The only cost is what you choose to spend at either establishment. This event will be a delightful afternoon to reconnect with friends.  If you have any questions please contact Brenda Grauman or Staci Voss.
Gift Cards Wanted!
PCOC's mission partner, Voices for Children in Nebraska, is excited to host a 35th Birthday Celebration on Friday, November 4, 2022. The event will be held in the ballroom at the Livestock Exchange Building and will include a silent auction, hors d'oeuvres, drinks and carnival games. 
We are in need of food and beverage gift cards as well as other types of gift cards to use as prizes for the games and for inclusion with some silent auction items. If you have unused gift cards in your wallet, purse, or desk drawer, please consider donating them to the Voices for Children Gala committee. We are happy to accept your gift card donations between now and Friday, Sept 23, 2022. For further information, please contact Amy Boesen. On behalf of Nebraska's children, thank you for helping make our state a great place to be a kid. 

Greeters Needed in May
Your smiling face is needed to greet on Sunday mornings. We've made it easy to sign up online! Just choose your preferred service and door (north door by Fellowship Hall or south door by Sanctuary).

Volunteers Needed to Usher!
We are looking for ushers for our 11:10 service on May 22 and for our single service at 10:00 a.m. on Sundays this summer. If you can help, please contact Jayne Frederickson, or sign up online

Young Adult Mission Weekend
Back by popular demand, the young adult mission weekend is happening June 23-26. Our home base will be at Camp Calvin Crest, and we will do mission projects in Fremont and Omaha. Plan on joining us for this wonderful extended weekend.

AllPlay Volunteer Sign Up Is Now Open
Church of the Cross supports the AllPlay organization with mission dollars, and we volunteer on game days to give the players a great experience.  AllPlay needs more than 100 volunteers every game day. You can be a player buddy, an umpire, concession worker, a mascot, and more! Please support these mighty baseball players by giving your time.

Young Adult Mission Retreat! Save the Date!
Calvin Crest offers opportunity for fun, community, adventure, and growth during the summer through their summer camp experience. Calvin Crest is purposely low-tech, which means that they focus on building relationships without the big toys and high adventure that other camps offer. Campers spend their days in Bible Study, games, activities, and recreation that builds each other up and makes those meaningful connections between campers and staff. Summer camp registration is open, so go online and sign up now: www.calvincrest.org.
If finances are preventing your child from attending, PCOC offers scholarships to Calvin Crest, and Calvin Crest has a fund to offer need-based financial aid as well. Contact Heather for more information.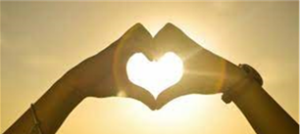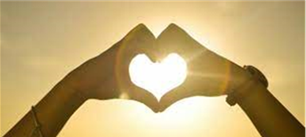 Agape for All Library Update
Our church library now offers even more inspiring and challenging social justice literature. We are up to 50 books and will soon will welcome more!
Explore full list of titles.

Synod School 2022
Experience Belonging this summer at Synod School on July 24-29 at Buena Vista University in Storm Lake, Iowa. Synod School is a learning and personal enrichment experience for people of all ages. The week is designed for laity and clergy, and individuals and families with classes and activities for adults, youth, and children. High-quality childcare for infants and toddlers is offered as well. A $50 scholarship for first timers is being offered. Learn More!

Tuesday Drivers Needed
PCOC helps the Eastern Nebraska Office on Aging (ENOA) with the Meals on Wheels program. We need volunteers for our Tuesday lunch deliveries. If you are able to deliver meals, please contact Wally Stern
Funeral Luncheon Volunteers Needed
The Deacons need to update the volunteer list for help with funeral luncheons. New people are welcome to join us. We organize teams for set-up, food prep, and clean-up. If you have helped in the past and are interested in continuing, please let us know as well. Contact Earlene Uhrig or Pam Swenson. We use sign-up genius to organize our teams.